Radio Frequency Mole Removal
Consultations offered at our two convenient locations in Alhambra and Santa Ana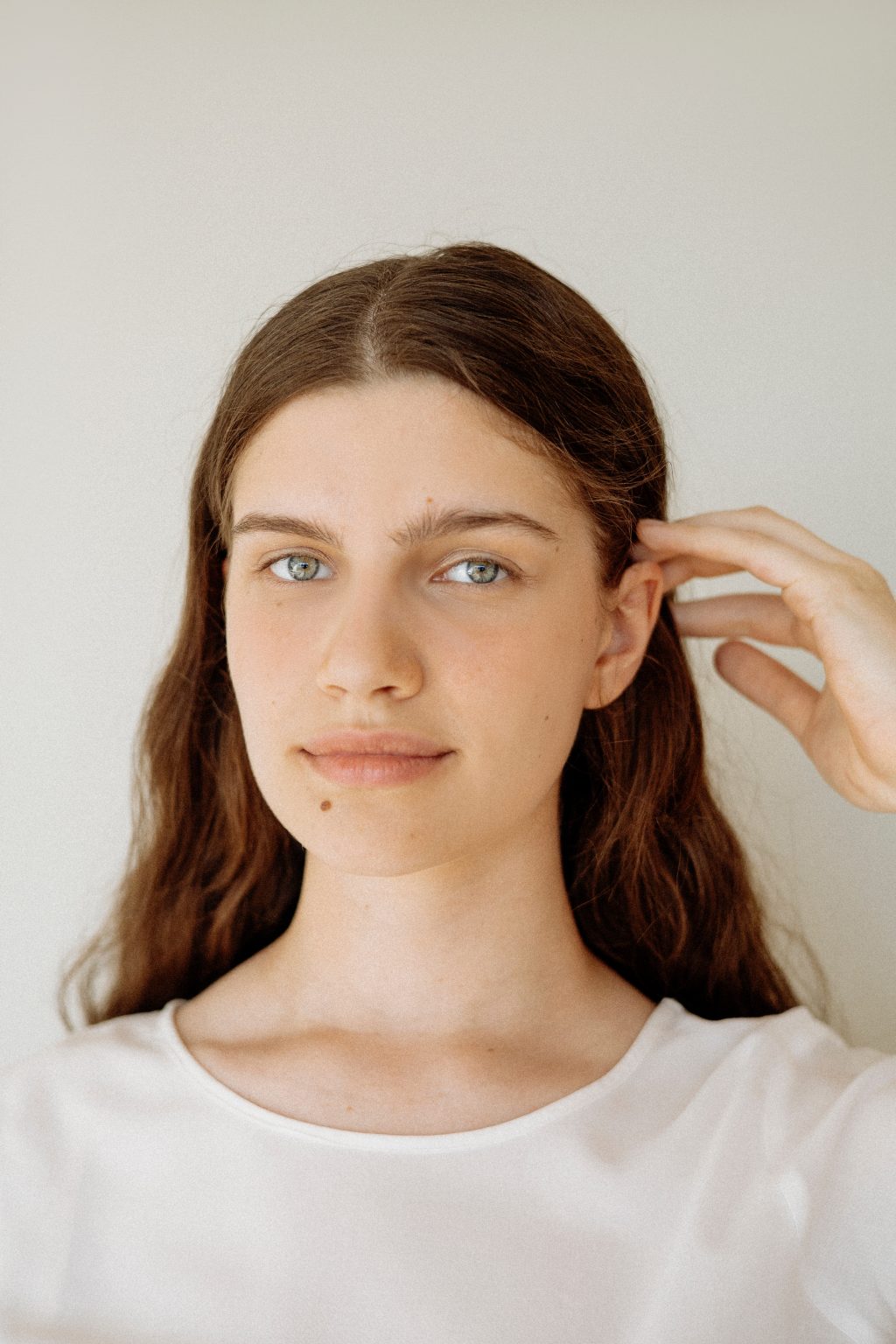 Radiofrequency mole removal (RF) is a simple and effective electrosurgical procedure that removes moles present on the skin. It has been proven as a versatile and advantageous technology that minimizes scarring.(1) Cosmetic surgeons and dermatologists are well versed in the removal of skin lesions in patients for whom moles may be unsightly and bothersome. In response, medical professionals are more than happy to oblige as this type of procedure is safe, swift, and produces fantastic cosmetic results!
Moles can be difficult to conceal under makeup, and can sometimes make you feel embarrassed due to their noticeability. They can also become a cause for concern if they change in their appearance. Whether you choose radiofrequency mole removal for cosmetic reasons, or for medical reasons, we at Skinzone Laser & Cosmetic Surgery are here to assist you. Our experienced cosmetic surgeon Dr. Hannah Vu will guide you through what to expect from this straightforward procedure. Her Los Angeles office in Alhambra is situated conveniently close to both the 10 and the 110 freeways (close to Pasadena, San Gabriel, downtown Los Angeles, Hollywood and Beverly Hills). Located close to John Wayne Airport, we are also proud to serve the Orange County communities of Santa Ana, Tustin, Costa Mesa, Irvine, Newport Beach and surrounding localities. Call (626) 329-4555 (Alhambra) or (714) 361-1555 (OC) immediately, or try a virtual consultation and let Dr. Hannah take charge of all of your mole removal needs!
What are Moles?
Moles, or nevi, as they are known in medical circles, are extremely common in men, women, and children of all ages and backgrounds. These pigmented clusters of cells can be found anywhere on the body, from the top of your head to the soles of your feet. They can also come in a variety of shapes and sizes. Some are black or brown, and others are lighter in appearance. Some stand alone, while others are found in small groups.
Very conspicuous nevi can present in areas such as the forehead or nose as a markedly raised lump of tissue that is considerably darker than the surrounding tissue. Unfortunately, despite their prevalence, there are still many misconceptions about moles. You may have falsely been led to believe that mole surgery would be worse than leaving the area alone entirely. This is not an accurate representation of the current advances in mole removal. Actually, careful extraction of nevi using radiofrequency technology can leave little to no evidence of the mole in question even existing!
There are a handful of different types of mole that can be easily recognized by their individual characteristics:
These are moles that you are born with. Melanocytes (pigmented cells) are concentrated in one area, producing a darker, often raised area of skin.
These moles can appear on the skin later in life. Most adults have between 10 and 40 on their bodies. Studies have shown that having 50 or more nevi on the body increases the risk of melanoma developing.(2)
Also known as dysplastic nevi, this type of larger mole presents as unusually shaped when examined under a microscope. They are usually benign (cancer free), but their presence could mean an increase in the risk of melanoma.
Mole surgery is an easy procedure to book and to receive, and you are in safe and artistic hands with Dr. Hannah Vu. For the latest news in skincare, cosmetic procedures and clinic hours, visit our blog.
Benefits of Mole Removal
There are a number of benefits to be gained from RF mole removal. Perhaps you have always meant to deal with that troublesome mole on your back, or maybe you want to put your mind at ease because of a family history of skin conditions.  At Skinzone Laser & Cosmetic Surgery, our clients understand that their piece of mind is the most important priority. Target your moles for elimination and put your mind at ease by filling out a short inquiry form or by calling our friendly staff at our Los Angeles or Orange County offices at (626) 329-4555 and (714) 361-1555 respectively.
Candidates
Convenient surgeries such as mole removal should be accessible options for everyone, and we are here to help you make an informed choice! You may consider mole removal surgery if you:
Want to alter your appearance
Have insecurities about your mole's prominence as a feature (for example, on the end of your nose)
Have persistent problems with your mole's location (catching on clothing and underwear)
Have an atypically shaped mole
Are concerned the mole may be precancerous
Personal Consultation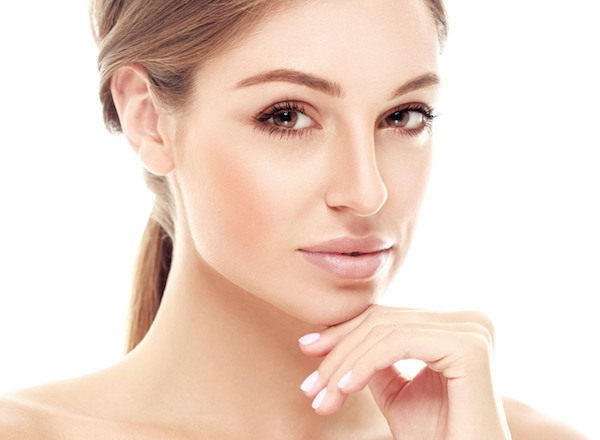 A consultation with Dr. Vu is simple. You can schedule an in-person appointment, or take advantage of a virtual consultation from the comfort of your living room! It is our priority that all personal consultation appointments provide a detailed assessment and evaluation of your individual needs. Whether your meeting is face-to-face or online, you should expect to show Dr. Hannah the area for examination and explain what you want to change. The best way to do this is to submit photographs online, or to be checked visually in the consultation room.
Preparation & Procedure
There is no need to make drastic changes to your everyday routine before your RF mole removal surgery. The Skinzone team will ensure you have all the relevant information prior to your surgery date. Just before your surgery takes place, you can expect Dr Hannah to thoroughly sterilize and anesthetize the area before carefully beginning the surgery.
Radiofrequency mole removal involves the use of a fine, hairlike strip of platinum wire which is looped at the end of a pen-like device. A high frequency alternating current passes through the wire, which delicately removes tissue. Lower temperatures are achieved by radio waves at a frequency of 4 MHz, so the procedure is relatively painless. This is similar to a technique known as electrosurgery, but the difference between the two techniques is that in RF, the water in the tissue itself is used to provide resistance, and as a result prevents damage to surrounding tissue and causes hemostasis (the prevention/stopping of bleeding). Dr. Hannah will ensure your mole removal procedure is performed quickly, efficiently, and with care.
Recovery & Results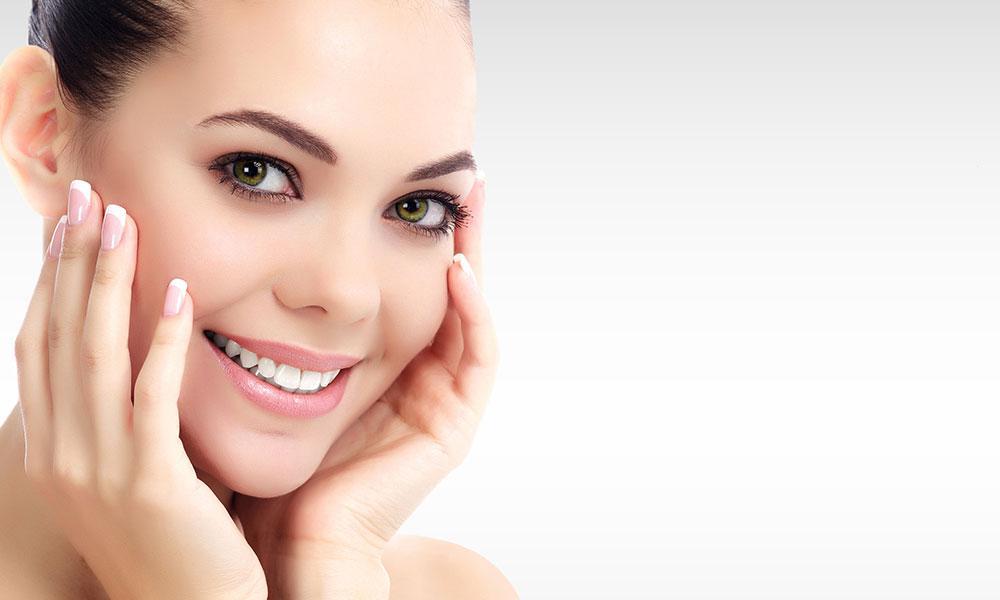 As radiofrequency mole surgery is so straightforward, it is a short outpatient procedure that requires very little recovery time. After the anesthesia wears off, the area may feel tender, so it is essential that you keep the incision clean and protected, and heed all aftercare directions. You may be required to keep the area bandaged for several days after your surgery. Results are noticeable 1-2 weeks after your procedure. Dr Hannah may also advise you of the benefits of certain skincare products that could speed up the healing process, providing long-term peace of mind.
How Much Does Mole Removal Cost?
The cost of mole surgery is thankfully well within most budgets. If you have been waiting some time to seek a professional opinion about your moles, we advise you to get in contact with the Skinzone team as soon as possible. Help is available and we are ready to assist you. For further information regarding the cost of mole surgery at Skinzone, please see our financing page to find a plan to fit your needs.
FAQ
Can I get more than one mole removed in a single procedure?
Yes! Multiple moles can be removed in the same session by a licensed plastic surgeon or a dermatologist.
Should I ever attempt to remove a mole myself at home?
You should never attempt to remove a mole at home. Without medical supervision, there is a risk that you may do far more harm than good. Moles often travel deep into the lower layers of the skin, so the help of an experienced professional is essential to prevent permanent scarring and dangerous infections.
Is mole removal surgery painful?
Mole removal is virtually pain free! Thanks to modern anesthetics, mole removal is straightforward, stress free, and fast. Larger, deeper moles may need additional stitching, but generally the procedure causes minimal discomfort.
I think my mole may be cancerous, what should I do?
Contact a licensed physician immediately if you are concerned about any changes in your mole. A simple and effective way to monitor your moles is the ABCDE method, which stands for asymmetry, border, color, diameter and evolving. Your skin specialist will use these factors in assessing whether or not your mole is cancerous.
My mole is an unusual shape, should I have it removed?
Every mole is different, so it is impossible to know if a mole should be removed without it first undergoing a physical assessment by a licensed physician. Seek medical advice from a professional before considering removal.
References
Sachdeva S, Dogra A. Radiofrequency ablation in dermatology. Indian J Dermatol 2007;52(3):134-137.
American Academy of Dermatology. (2015, August 20). Fewer moles may mean more aggressive melanoma. ScienceDaily. Retrieved November 4, 2021 from www.sciencedaily.com/releases/2015/08/150820082139.htm