Botox
Consultations offered at our two convenient locations in Alhambra and Santa Ana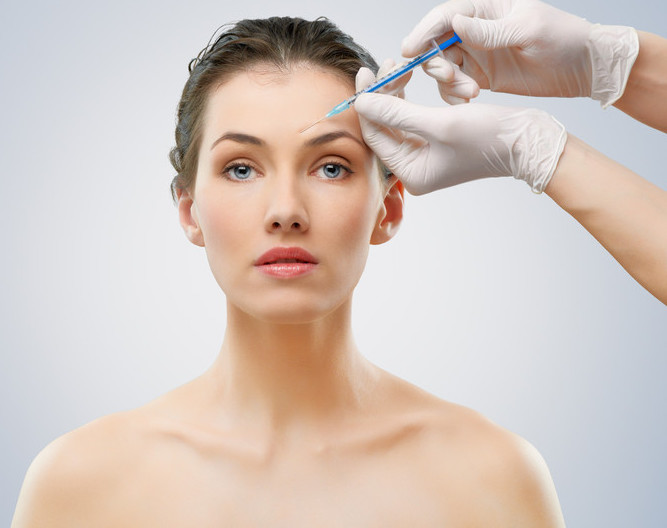 Botox has become a household name in aesthetics. It is well-known as a cosmetic injectable to treat wrinkles in the upper face. Lesser known, are the product's therapeutic uses.
Dr. Hannah Vu, MD offers Botox injections at Skinzone Laser & Cosmetic Surgery in Alhambra and Santa Ana, California. Dr. Hannah Vu prides herself on providing every patient who comes under her care with impressive results. She utilizes Botox Cosmetic to help combat signs of aging by smoothing and lifting. Lifting is key to rejuvenation and Dr. Hannah Vu has mastered the technique of lifting with Botox for a natural result. Additionally, she uses Botox for severe primary axillary hyperhidrosis (chronic excessive sweating of the underarms). If you are interested in Botox treatment for wrinkles on the face or to reduce excessive sweating, contact Skinzone today to schedule a consultation.
What is Botox?
Botox is an FDA-approved neuromodulator that works by temporarily suspending the chemical signals to the treatment area. Botox can be used to treat chronic, excessive sweating in the armpits, chronic migraines, both pediatric and adult focal spasticity, cervical dystonia, bladder dysfunction, blepharospasm, or strabismus.
At Skinzone Laser & Cosmetic Surgery, Dr. Hannah Vu uses Botox to smooth moderate to severe dynamic lines and wrinkles of the upper face, as well as reduce chronic sweating of the underarms.
When it comes to Botox Cosmetic, movement of treated facial muscles is prevented. This allows dynamic wrinkles to smooth over time as the creasing of the skin when making repeated facial expressions is significantly reduced. With hyperhidrosis, Botox limits the release of acetylcholine, which is responsible for the overstimulation of the eccrine sweat glands.
Botox Cosmetic
While the aging process is a natural occurrence, looking older does not have to come with the territory. Wrinkles on the upper face – crow's feet, frown lines, and forehead wrinkles are no match for Botox's transformative power.
When we make facial expressions, the muscles pull at the overlying skin, folding it under pressure. When we furrow the eyebrows or squint our eyes regularly, the skin creases. Over time, as the skin folds, the dynamic lines become deeper set wrinkles. To prevent or reduce the wrinkling of the skin, Botox may be injected into the facial muscles. By precisely targeting the muscles responsible for the dynamic wrinkles, the skin folds less frequently, if at all, as muscle movement is temporarily suspended. This keeps the treatment area looking smooth and provides you with a more youthful appearance.
Before and After Photos
Botox for Hyperhidrosis
Constantly sweating through your favorite shirts can definitely put a damper on your day, and life. Botox can be used to reduce chronic, excessive sweating from the armpits. You may have tried to deal with the sweating by using many antiperspirants or powders. You may have even thought about more invasive remedies, like laser treatment and surgery, which have low satisfaction rates among patients.
Botox can be used to stop the communication between the chemical messenger, acetylcholine, and the eccrine sweat glands, thereby reducing the amount of underarm sweat produced by the body. Botox treatment for hyperhidrosis is effective in cost, practicality, and effort.
To give Botox a try to keep you feeling drier and your favorite clothes looking their best, call Skinzone Laser & Cosmetic Surgery to schedule a consultation.
Videos
Benefits of Botox
Patients who come to Dr. Hannah Vu for their Botox injectable treatment report numerous benefits. Botox has helped patients feel more confident, comfortable, and youthful without changing the essence of their appearance and without the need for invasive procedures.
Quick procedure
Safe and effective treatment
No downtime
Cosmetic results may last up to 4 months
Medical results may last just over 6 months
If you want to experience the benefits of Botox for yourself, call Skinzone Laser & Cosmetic Surgery today to schedule a private consultation with Dr. Hannah Vu.
Candidates & Consultation
Those looking to undergo Botox treatment are healthy adults with no history of neuromuscular disorders. Ideal candidates have healthy skin and good skin quality at the treatment site. Patients should not be pregnant or nursing when receiving Botox injections.
During a consultation with Dr. Hannah Vu, you will be able to share your goals and have all of your questions answered. She will discuss the details of the procedure with you. Dr. Hannah Vu will inquire about your health and medical history, including any allergies, medications you may be taking, and skin concerns at the treatment site. You must also inform her of any prior Botox or other neuromodulator treatment, including the date of your last injections. Afterward, she will physically examine your skin, gauging the extent of your facial wrinkles, sweating, and skin health. Once Dr. Vu determines Botox is a fit for your needs, she will create a treatment plan based on your unique anatomy, desires, and needs.
If you are interested in receiving Botox to get rid of those pesky wrinkles or to reduce the discomfort of hyperhidrosis, contact Skinzone Laser & Cosmetic Surgery for a consultation!
Procedure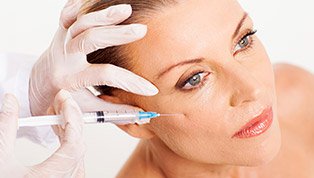 If Dr. Hannah Vu determines Botox is an appropriate treatment for your needs, you may be able to receive your treatment immediately after the consultation! The doctor will cleanse your skin and mark the injection points with a marker. She may apply a topical numbing cream to the treatment site to keep you comfortable during the procedure.
When it comes to Botox Cosmetic treatment, once the area is sufficiently numb, Dr. Hannah Vu will direct you to smile, frown, squint your eyes, and furrow your eyebrows. This will allow her to identify the location of the muscles responsible for the unwanted wrinkles. For both facial and axillary applications, Dr. Hannah Vu will use a very thin needle to expertly inject the Botox into the appropriate facial muscles or just under the skin of the armpit. Afterward, your skin will be cleansed once more. That is all there is to it! Botox injections can be administered in as few as 15 minutes in the office.
Recovery
Following your Botox injections to reduce the appearance of fine lines and wrinkles of the upper face or to help combat excessive sweating, you can expect your skin to feel tender and appear red. You will be able to gently apply an ice pack and take the recommended pain relievers to reduce any discomfort. Many Botox patients report this discomfort is well-tolerated.
Since there is no downtime required with Botox treatment, you will be able to continue on with the rest of your day!
You will need to avoid activities that will raise your body temperature and blood pressure for 24 hours after the procedure. This can include exercise, exposing the area to sunlight, saunas, steam, hot tubs and hot showers. In general, it is best to avoid sweating during this time. Also, you may not rub the treatment area to allow the Botox product to appropriately settle in its intended area.
Results
The results of your Botox injections are temporary, yet long-lasting! The movement of your treated facial muscles will reduce, allowing for smoothing of the overlying skin. Sweating of the underarms will significantly reduce, keeping you and your clothes drier. You will begin to see your optimal results after about 3-5 days. With Botox Cosmetic, others may notice something is different once the younger-looking you begins to emerge. However, due to Dr. Hannah Vu's incredible skill and talent, your results will not give away your secret!
Botox Cosmetic results can last 3 to 4 months, at which time, you may opt for a repeat treatment to maintain your wrinkle-free look!
Hyperhidrosis treatment will last just over 6 months, on average, providing you with optimal relief. While Botox's effects are temporary, compared to topical treatments, it is an effective, long-lasting solution.
Curious about what Dr. Hannah Vu's patients have to say about her impeccable skill and 5-star care? Take a look at the amazing reviews that speak to her expertise! We hope you will be among them after choosing Skinzone Laser & Cosmetic Surgery for your Botox needs.
How Much Are Botox Injections in Southern California?
Botox is a great solution for treating a variety of concerns. Due to the personalized treatment needed to administer Botox effectively for your needs, the cost will vary between patients and Botox applications. Dr. Hannah Vu wants your goals to be within reach and believes cost should not be prohibitive when it comes to revealing your best self. Skinzone Laser & Cosmetic Surgery offers payment financing for patients who qualify. We also run special pricing periodically. So, be sure to check our Specials page regularly to see how you can save on Botox treatment. If you have questions about our payment and financing options, do not hesitate to reach out to one of our offices. Our helpful and knowledgeable staff will be glad to assist you on your journey.
FAQ
How long does Botox for sweating last?
Botox for excessive sweating maintained significant reduction in underarm sweating in treated patients for just over 200 days at a time, on average. If you want to experience the impressive results of Botox for excessive sweating for yourself, call either of Dr. Hannah Vu's offices to schedule a consultation. We can be reached at (626) 329-4555 in Alhambra and (714) 361-1555 in Santa Ana.
Additional Resources
Allegan. (2020). Botox Cosmetic. Retrieved from https://www.botoxcosmetic.com
Allergan. (2020). Botox. Retrieved from https://www.botoxseveresweating.com
Doft, M. A., Hardy, K. L., & Ascherma, J. A. (2012). Treatment of Hyperhidrosis With Botulinum Toxin. Aesthetic Surgery Journal, 32(2) 238–244. DOI: 10.1177/1090820X11434506