Juvéderm
Consultations offered at our two convenient locations in Alhambra and Santa Ana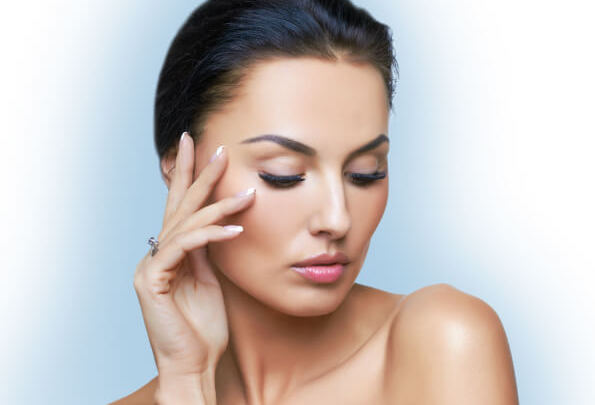 Juvéderm is an injectable solution that adds volume to depleted facial features. Powered by hyaluronic acid, which occurs naturally in the human body, Juvéderm offers subtle yet striking results.
Dr. Hannah Vu brings 25 years of experience and expertise to work for you. Under her esteemed leadership, Skinzone Laser & Cosmetic Surgery can contour away your cares and bring a youthful boost to your appearance. We have two convenient locations in Southern California to best serve the needs of our amazing clientele. Contact us online to schedule your FREE consultation, or call one of the numbers below. We can't wait to hear from you!
Santa Ana: (626) 329-4555
Alhambra: (714) 361-1555
About Dermal Fillers
Skin is amazingly resilient. It bounces back and shimmers with a signature glow. But over time, fine lines and creases accumulate along the surface of the skin. This is due, in part, to the reduction in collagen production that occurs over time. Without the sturdy support of collagen, the extracellular matrix (ECM) begins to break down.[1] You can think of the ECM as a vast network of scaffolding that props up our skin and gives it verve and vitality.
The dermal fillers offered here at Skinzone can deliver sustained results for up to 1 year.
Dermal fillers literally do as their name suggests: they fill in the gaps beneath the skin to bolster the ECM. Juvéderm gel is indicated for injection into the mid-to-deep dermis for correction of moderate to severe facial wrinkles and folds. The silky solution is generally well-tolerated and FDA-approved for facial rejuvenation.
The recommended treatment areas of Juvéderm are forehead lines, nasolabial folds, vertical lip lines, oral commissures, marionette lines, and chin wrinkles. Juvéderm injectable gel works by instantly filling in and smoothing out wrinkles and folds that look like parentheses along the side of your nose and mouth, creating a smooth, natural look and feel.
Juvéderm Benefits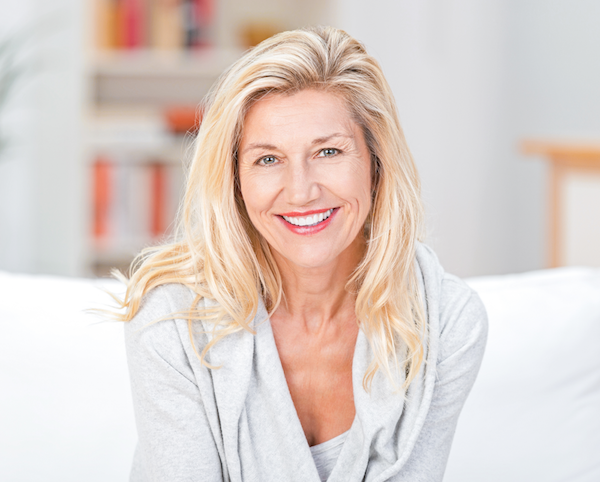 In addition to the obvious physical benefits of dermal filler enhancement, you will enjoy various psychological perks as well. Your skin will experience the fulfillment of youth as the serum volumizes your signature contours. When your outward appearance aligns with the way you feel inside, your confidence swells anew.
But the rewards of Juvéderm treatment don't end once the session is over. The delicate dance between the dermal filler and your own physiology continues for months. The injectable solution encourages a flourish of fresh collagen production to maintain the results of your visit to Skinzone.
Benefits of Dermal Fillers
Smooths the skin from within
Erases fine lines and deep creases
Gives definition to deflated cheeks
Empowers you to attain your ideal dimensions
Eligible Candidates
If you have noticed sagging, slack skin that disrupts your natural attractiveness, then you may be an ideal candidate for Juvéderm enhancement. Please inform Dr. Vu if you have a history of anaphylaxis or any circulatory disorders, as these are contraindications of hyaluronic acid based fillers.[2] You should also note that many products in the Juvéderm family contain lidocaine to prevent discomfort throughout your injection session. If you are allergic to lidocaine, we will be sure to opt for a solution that does not require its usage. Dr. Vu can determine your eligibility for Juvéderm treatment during your comprehensive consultation. 
Private Consultation
You can't expect to make any improvements unless you voice what you want. Communication facilitates change, so Skinzone is here to listen to your needs and goals. Show us the lines that you wish to minimize and we can recommend the best remedy. If Juvéderm is the optimal approach, then we will explain the process in greater detail. On the other hand, if an alternate solution would work better for your appearance, we can explore those options.
In the spirit of providing world-class communication to Alhambra, Santa Ana, Southern California and beyond, we regularly update our blog. Feel free to read through our posts and bring any questions that arise to your consultation with Dr. Vu or her associates. To schedule an appointment, call one of the numbers below. 
Santa Ana: (626) 329-4555
Alhambra: (714) 361-1555
Preparation
The Juvéderm procedure is so straightforward, you may be ready for your first session immediately following your consultation. Ideally, you would refrain from smoking for at least two weeks prior to an injection treatment. You may also be advised to stop taking certain anti-inflammatories to reduce the risk of bruising. Be sure to stay hydrated because the hyaluronic acid in Juvéderm cradles moisture. Your skin will stay glowing and gorgeous for months to come!
The Juvéderm Procedure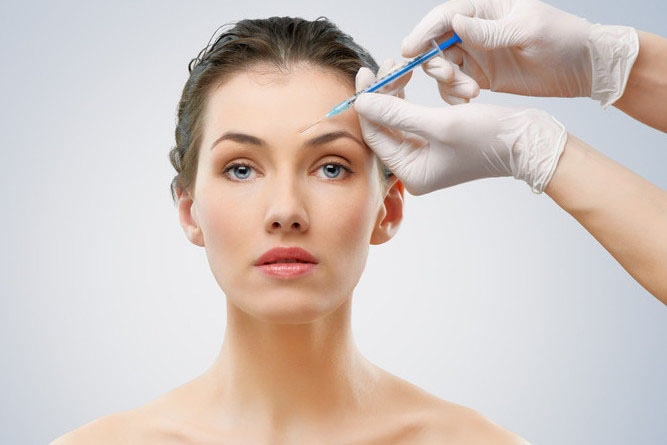 From the moment you arrive at Skinzone Laser & Cosmetic Surgery, we want you to feel right at home. You will be ushered to a private room to receive your Juvéderm treatment, which is administered through ultrafine needles.
The solution works its way into the subdermal gaps below the surface. By adding volume to your extracellular matrix, Juvéderm literally smooths your skin from within. Dr. Vu or one of her staff members may apply a gentle massage technique to facilitate your skin's adaptation to the dermal filler. Please do not rub or irritate the treatment area; our medical professionals are highly trained at the methods required to place Juvéderm properly within your features.
Rapid Recovery
Patients respond so well to Juvéderm injections that it is often called a "lunchtime" procedure. You can go about your business as usual once the session is over. Dr. Vu may ask you to refrain from taking blood-thinners in the 1-2 weeks following your injections to ensure optimal healing.
Remarkable Results
The rewards of Juvéderm manifest themselves in various waves. You will notice the first tier of results after approximately 4-7 days. Once the solution settles into place, it encourages a flow of collagen to join it. The steady flow of nourishing proteins to your skin may endure for up to a year.
To get a glimpse of how satisfied you will be with your visit to Skinzone Laser & Cosmetic Surgery, please visit our reviews page. Dr. Vu is always thrilled to hear from her patients, and she is dedicated to providing 5-star aesthetic services to her communities. If you want to join the ranks of Skinzone's wonderful clientele, please contact us at your earliest convenience. 
Complementary Procedures 
One of the great features of Juvéderm is how well it pairs with other procedures. Wrinkles have many causes, one of which is the persistent muscular contractions that pull at your skin. Every emotion elicits a stretching of the skin, and fine lines deepen into unsightly creases over time. To ease those tensions, consider the benefits of Botox Cosmetic. Botox is a neuromodulator, which means it disrupts involuntary contractions at the neural junction. You will be in control of your expressions, leaving only a smooth, serene demeanor shining through. 
If ptosis (sagging) along the skin is more pronounced, you may need a surgical solution. Dr. Vu can perform a facelift that gently removes redundant skin and celebrates your best features. 
FAQ
How long does Juvéderm treatment take?
The duration of your session depends on how many areas you would like to address. On average, Juvéderm injections take about 15 minutes.
How long do the results last?
On average, Juvéderm should last up to a year.
Does the injection hurt?
Dr. Hannah Vu applies numbing cream at the area first prior to injecting Juvéderm to ensure minimal pain and more comfort for the patient.
How do I know if Juvéderm is right for me?
If you seek improvement with deep folds, then Juvéderm may be optimal for your skin. Feel free to come in for a free consultation to see which filler would work best for you.
What are the side effects?
The most commonly reported side effects are temporary injection-site redness, swelling, pain/tenderness, firmness, lumps/bumps, and bruising. Exposure of the treated area to excessive sun and extreme cold weather should be minimized until any initial swelling and redness have resolved. If laser treatment, chemical peel, or any other procedure based on active dermal response is considered after treatment of Juvéderm injectable gel, there is a possible risk of an inflammatory reaction at the treatment site.
How much does Juvéderm cost in Southern California?
The cost of Juvéderm treatment depends on how many syringes you require to achieve your desired results. Dr. Vu will provide you with transparent pricing as part of your comprehensive consultation. In the meantime, please visit our financing page to familiarize yourself with our credit options. As always, feel free to call us at one of the following numbers with any budgetary questions you may have.
Santa Ana: (626) 329-4555
Alhambra: (714) 361-1555
References
Yue B. (2014). Biology of the extracellular matrix: an overview. Journal of Glaucoma. 23 (8 Suppl 1) S20–S23. https://doi.org/10.1097/IJG.0000000000000108
Walker, K., Basehore, B. M., Goyal, A., Bansal, P., & Zito, P. M. (2020). Hyaluronic acid. In StatPearls [Internet]. StatPearls Publishing. Retrieved from: https://www.ncbi.nlm.nih.gov/books/NBK482440/