Implant Repair
Consultations offered at our two convenient locations in Alhambra and Santa Ana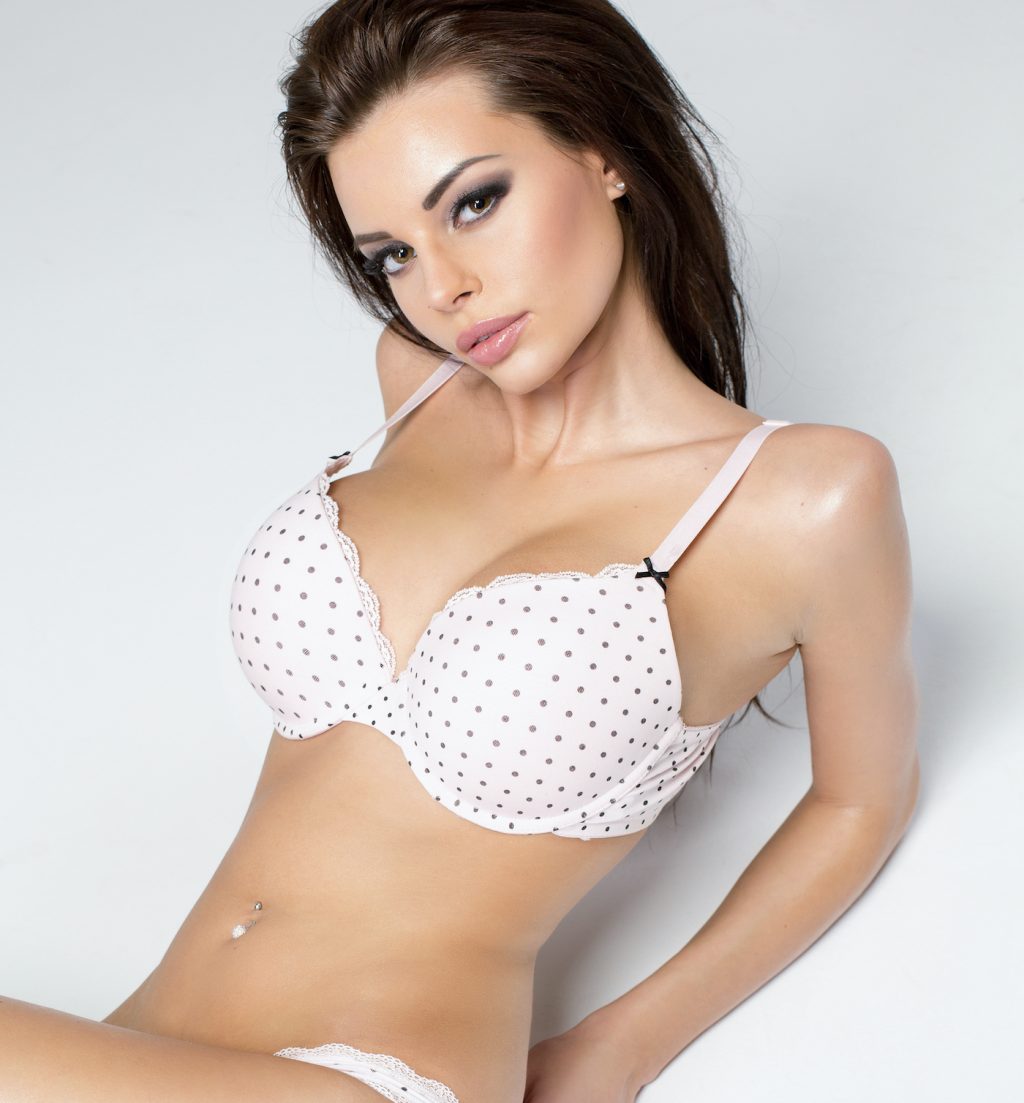 Breast implant revision is a corrective surgery that exchanges, enhance, or removes implants after an initial breast augmentation surgery. Women with breast implants may eventually choose to change the size or shape of their implants, but even if they are perfectly happy with their current implants, they will need to replace them at some point. Breast implants are versatile medical devices to enhance the body and increase self-confidence. But, unfortunately, they are not designed to last forever. As time goes on, the implant's condition deteriorates and may shrink or become misshapen, causing aesthetic concerns or health issues. In fact, the longer implants are left in place, the likelihood of developing capsular contracture increases. [1]
A breast implant revision can solve this by either replacing them or removing them. Dr. Hannah Vu of Skinzone Laser and Cosmetic Surgery is experienced in performing breast revision surgeries for women who need to adjust their breast appearance. We invite you to have a compassionate and frank discussion at our San Gabriel Valley or Orange County office. Her Los Angeles office in Alhambra is situated conveniently close to both the 10 and the 110 freeways (close to Pasadena, San Gabriel, downtown Los Angeles, near Hollywood and Beverly Hills). Located close to John Wayne Airport, we are also proud to serve the Orange County communities of Santa Ana, Tustin, Costa Mesa, Irvine, Newport Beach, Laguna Beach, Huntington Beach, and surrounding localities. Call us at (626) 329-4555 (Alhambra) or (714) 361-1555 (Santa Ana) to schedule your consultation. 
About Breast Implants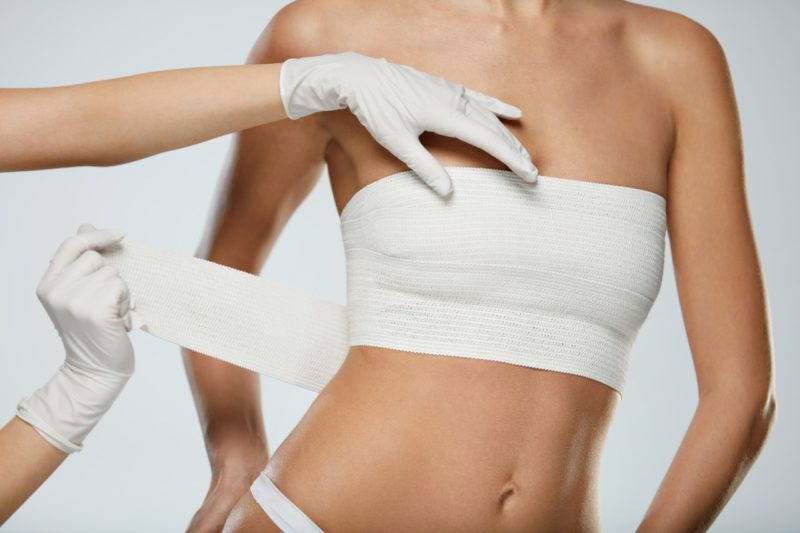 Breast implants are widely-used prosthetic tools that enhance a woman's cleavage. The safe, popular enhancement has helped an estimated 10 million patients worldwide. [2] These small encasements are filled with saline or silicone gel. They come in various textures and shapes to produce a long-lasting result. However, these results don't last forever. The median age for an implant is 16 years. [2] But, the FDA recommends patients get them replaced every 10 years as best practice for safe usage. During this lifespan, implants still present a small chance of a rupture or causing capsular contracture. Both of these conditions can cause health problems and discomfort if left untreated. Being proactive about your breast health and having a revision surgery in a timely fashion prevents both physical ailments and cosmetic concerns. 
Before & After Photos
Before and After Photos
Benefits
A breast implant revision gives patients a choice to replace or remove their breast implants. Once the surgery is complete, patients will enjoy positive results and restored confidence. Below is a sample of what patients can expect from revision surgery. 
Maintained integrity of the implant for safety and aesthetics
Can be combined with other breast surgeries to complete an ideal breast aesthetic
Patients have the choice of selecting new implants with a size and shape that meets their current preferences and lifestyle
Reshapes and repositions the breast profile
Restores self-esteem and confidence
Ideal Candidates
The procedure is suitable for patients who've become unhappy or concerned with their breast contours after their initial augmentation surgery. Those wanting to correct or maintain their aesthetic with a simple exchange of implants will benefit significantly from revision surgery.
It's Time For A Breast Implant Revision If You Are:
Concerned about the integrity of your implants
Experiencing an implant rupture or leakage
Unsatisfied with the shape, size, or impact the implants are having on your body
At the recommended 10 years set by the FDA
Physically healthy and at a stable weight
A personalized consultation with Dr. Vu will determine if you are a good candidate for revision surgery. Visit any office in Southern California to learn more about this helpful procedure. Or you can give us a call at (626) 329-4555 (Alhambra) or (714) 361-1555 (Santa Ana).
Personal Consultation with Dr. Vu
Dr. Hannah Vu has provided anti-aging procedures for Southern California residents for over 25 years. Her focus on gentle techniques, minimal discomfort, and speedy recovery has consistently produced excellent results for patients. 
You'll have a compassionate sit-down with Dr. Vu at either our Alhambra (in Los Angeles County) or Santa Ana (in Orange County California) office. She wants to hear your story. She and her expert staff will explain the revision process step-by-step so you can come to an educated conclusion. During the appointment. Dr. Vu will confirm your eligibility with a physical examination and review your medical history. Please feel free to ask questions and voice your concerns during your appointment. We're here to listen. As we conclude our session, Dr. Vu will give her medical advice, and if you're ready, we will discuss a treatment plan that meets your ultimate aesthetic goal.
Preparation
Dr. Vu gives each patient personalized directions to follow carefully before surgery. The following items should be completed in the weeks leading up to your procedure so you can enjoy a stress-free process and optimal results. They include:
Tobacco: While tempting, please delay smoking, including e-cigarettes, until after you are fully healed. Stopping tobacco consumption ensures the proper blood flow needed for a standard recovery.
Medication: Dr. Vu may direct you to stop taking blood thinners or NSAIDs until after your recovery ends. Make sure to provide our offices with a current medication list. Also, pick up any medications filled by our office.
Transportation: Select someone you trust to drive you home. You may be under the effects of anesthesia which may make driving difficult.
Work: Speak with your employer and take 1-2 weeks off from work so that you can concentrate on healing.
Diet: Depending on the type of anesthesia administered for your treatment, Dr. Vu may direct you to stop eating and drinking before surgery. Usually, this starts 12 hours before your scheduled appointment.
Procedure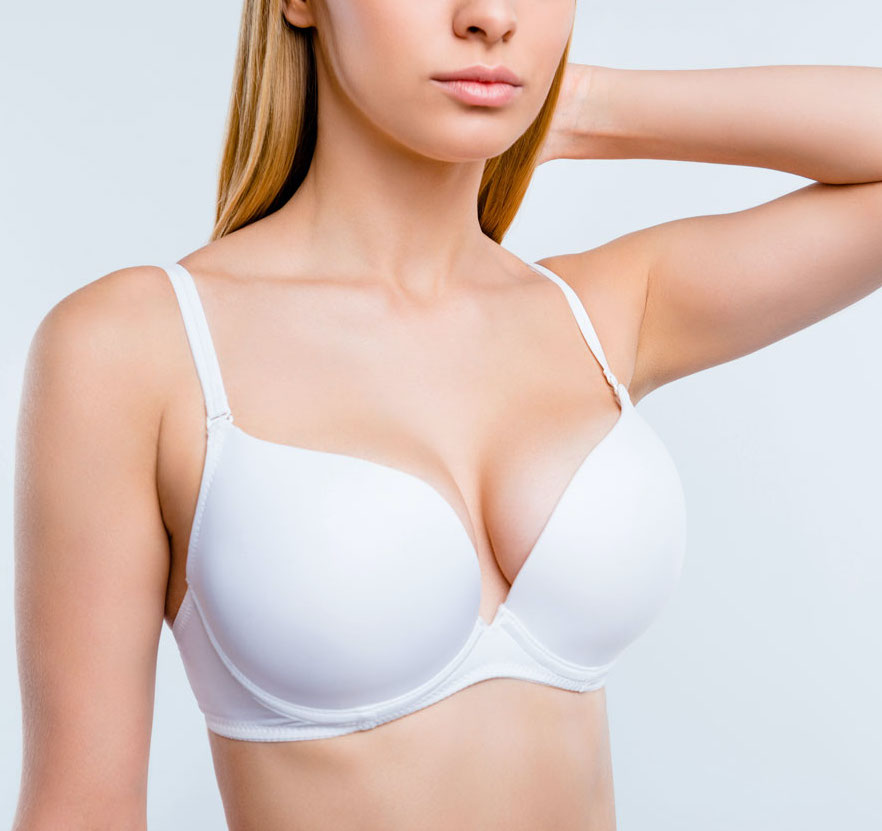 We'll provide a stress-free environment for you when you arrive for your appointment. First, we'll start pre-surgical proceedings by administering the appropriate anesthesia so you can be resting peacefully. Then, she will make the appropriate incisions to remove the breast implants. In most cases, Dr. Vu will follow the incision lines from your initial augmentation procedure to avoid additional scarring. Capsular contraction patients may see a slightly different process. The procedure will also use the same incisions used in the initial augmentation procedure to remove the existing implant and the surrounding tissue capsule. Once removed, a new implant is inserted into the breast pocket. For en bloc capsulectomy patients, both the scar tissue and implant are removed at the same time to prevent complications to normal tissues left behind.
If you're replacing implants, Dr. Vu will simply exchange your old ones with newer ones in the breast pocket. Once the implants are replaced, secured in place, and the breasts are symmetrical, the incisions are carefully closed with sutures.
Recovery
Recovering from a revision surgery should be similar to an augmentation. You may feel mild to moderate tingling, swelling, tenderness, and bruising. These symptoms are only temporary and can be reduced by taking pain medication and antibiotics. Within two weeks, the intensity of these symptoms will gradually lessen, allowing you to move around more freely and resume light physical activity. In six weeks, you can continue more complex and strenuous activities. Dr. Vu will schedule regular follow-up appointments to monitor your progress and healing.
Results
With Dr. Vu's attention to detail and artistic skills, you will see a well-contoured look without an unflattering aesthetic or physical discomfort. Patients doing a simple exchange of similar implants will enjoy consistent results. Women opting for bigger implants will see an increase in the portions of the breast profile. In addition, patients getting an implant removal will enjoy restored natural breast contours.
Corresponding & Complementary Procedures
Dr. Vu will explore every option available to create an aesthetic to support your intended goal. At your consultation, she may recommend a few surgical alternatives, including:
Breast Lift: A lift procedure may benefit your needs if you wish to remove or replace your implants. It is one of the best ways to restore a perkier presence to the chest by lifting the breast to a higher position.
Breast Augmentation with Fat Transfer: Patients preferring a natural look without implants can do so with a fat transfer procedure. It removes stubborn fat from the abdomen, thighs, and legs and injects it subdermally into the breast tissue to provide a realistic aesthetic.
Cost of Breast Implant Revision in Southern California
Breast implant revision surgery is personalized to match the patient's aesthetic desire. Dr. Vu will customize her approach, treatment plan, and costs according to your specifications. At your consultation, we will discuss financial matters and logistics. Skinzone Laser and Cosmetic Surgery is pleased to offer financing options for those who qualify. Have a look at our specials for great opportunities to save money on your procedure. 
FAQ
What is breast implant revision?
Breast implant revision surgery can repair, enhance, or reverse the results of prior breast augmentation. The procedure helps patients replace aging implants or improve imperfections.
Do I have to get new implants with revision surgery?
No, patients do not have to have replaced implants if they choose revision surgery. Some patients may feel empowered to enter a new chapter in life without synthetic implants. If that's the case, the revision procedure can remove the implants and restore natural breast contours.
How long do breast implants last?
The average lifespan of breast implants is usually 10 years. After this time, you should replace them to avoid complications. 
References
March 2006 – Volume 117 – Issue 3: Plastic and Reconstructive Surgery. (n.d.). Journals.lww.com. Retrieved January 26, 2022, from https://journals.lww.com/plasreconsurg/Abstract/2006/03000/A_Long_Term_Study_of_Outcomes,_Complications,_and.6.aspx
Quesada, A. E., Medeiros, L. J., Clemens, M. W., Ferrufino-Schmidt, M. C., Pina-Oviedo, S., & Miranda, R. N. (2019). Breast implant-associated anaplastic large cell lymphoma: a review. Modern Pathology, 32(2), 166–188. https://doi.org/10.1038/s41379-018-0134-3