Vaginal Rejuvenation
Consultations offered at our two convenient locations in Alhambra and Santa Ana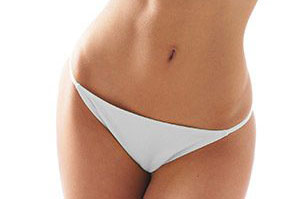 If childbirth and aging have played a role in your dissatisfaction with your vaginal health and appearance, you'll love the vaginal rejuvenation services Dr. Hannah Vu offers at Skinzone Laser & Cosmetic Surgery in Alhambra and Santa Ana, California.
Dr. Vu uses the non-invasive ThermiVa vaginal rejuvenation technology to restore vaginal health and increase sexual satisfaction. She also offers vaginoplasty surgical options to improve the appearance and function of the vagina.
Book your appointment online today.
FAQs
What is ThermiVa?
ThermiVa is an FDA-approved, non-invasive, non-surgical thermal energy treatment that rejuvenates and rebuilds both the interior and exterior vaginal structure. Dr. Vu uses the technology to stimulate collagen production to improve sexual function and the aesthetic appearance of the vaginal area.
ThermiVa is ideal for women over 40 who suffer from mild urinary incontinence and vaginal dryness due to childbirth and aging.  
What are the benefits of ThermiVa?
ThermiVa facilitates vaginal rejuvenation and promotes several immediate benefits:
• Tightening of the vaginal muscles and labia
• Improved sexual sensitivity and satisfaction
• Enhanced vaginal lubrication
• Relief of mild stress incontinence
• Reduction of loose, sagging skin

Dr. Vu performs treatments in a comfortable office environment. There's no downtime or pain with ThermiVa treatments, making it an ideal option for busy women.

To maintain optimal appearance and functionality, Dr. Vu may recommend additional treatments annually based on your needs and goals.
What is vaginoplasty?
Vaginoplasty is a surgical treatment that tightens and tones the vaginal muscles and tissues. Dr. Vu uses vaginoplasty as a cosmetic procedure to enhance the appearance of the vagina or as a reconstructive procedure to improve the vagina's functionality.

Women with significantly slack muscles and loose vaginal skin may benefit more from a vaginoplasty than with the non-surgical alternative. It may also be an effective treatment for correcting mild incontinence and leakage triggered by coughing or sneezing.
What are the risks of vaginoplasty?
Dr. Vu reviews your medical history and discusses your goals for vaginal rejuvenation, both in terms of appearance and functionality.  

She explains the procedure in-depth before your surgery, including possible risks like:
• Infection
• Bleeding
• Scarring
• Permanent changes in sensation
What can I expect during a vaginoplasty
Dr. Vu administers general anesthesia before the surgery. She removes extra skin inside the vaginal canal and uses strong sutures to tighten the vaginal tissues. She also removes excess skin in the exterior of the vagina to improve its appearance.

After the surgery, you can expect 1-2 weeks of rest and low activity during recovery. You need to avoid sexual activity and tampon use for at least eight weeks. Dr. Vu also requests a follow-up appointment to monitor your health and examines the surgical area.