Breast Lift
Consultations offered at our two convenient locations in Alhambra and Santa Ana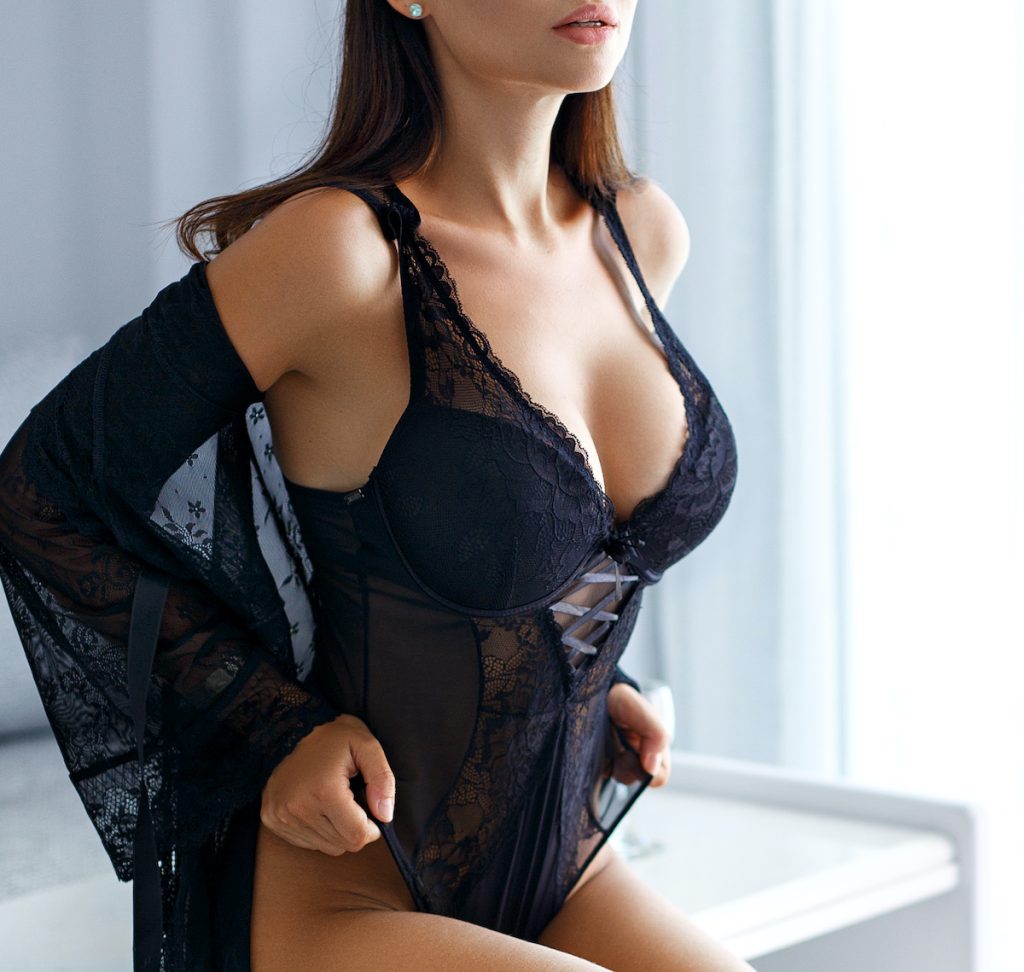 A breast lift is a surgical procedure that removes excess tissue, tightens lax skin, and uplifts the breasts for an improved aesthetic. Unfortunately, the shape and curvature of the breasts lose their youthful appearance over time. Pregnancy, nursing, aging, and even genetics may play a role in their condition. [1][2] Sagging, known medically as breast ptosis, can negatively affect a woman's confidence and emotional well-being. A breast lift is a great way to address these concerns by sculpting the breast into better contours and lifting them to perch higher on the chest.
Dr. Hannah Vu and the excellent staff of Skinzone Laser and Cosmetic Surgery are here to help you make an empowered step in your aesthetic journey. Together, we figure out suitable treatments that will take your look to the next level. Her Los Angeles office in Alhambra is situated conveniently close to both the 10 and the 110 freeways (close to Pasadena, San Gabriel, downtown Los Angeles, near Hollywood and Beverly Hills, Long Beach, Burbank and Glendale). Located close to John Wayne Airport, we are also proud to serve the Orange County communities of Santa Ana, Tustin, Costa Mesa, Irvine, Newport Beach, Laguna Beach, Huntington Beach, and surrounding localities.
About a Breast Lift
Changes in the breasts occur throughout a woman's life. This can change how the breast looks and feels. Gravity, and fluctuations in hormones and weight cause breast tissue to expand and contract, sag, or flatten a discouraging effect. A breast lift, or mastopexy, was designed to solve these concerns. A trained surgeon makes the appropriate incisions to adjust the shape and position of the breast. The procedure differs from breast augmentation because a lift only addresses the overall shape of the breast, where as an augmentation only adds volume. However, the two procedures can be paired together, for comprehensive results.
Types of Breast Lifts
A variety of incision techniques may be used for a breast lift. The one chosen for your surgery will depend on the level of ptosis that you are experiencing. To achieve your intended aesthetic goal, Dr. Vu may use:
Crescent Lift
Women needing only minor corrections fall into this category. This technique involves making a small incision halfway around the top of the areola to remove a piece of skin resembling a crescent. [1][2] This method provides more fullness and reduces the size of the areola.
Periareolar or "Donut" Lift
This particular incision technique is made around the edge of the areola to remove a donut-shaped piece of skin and access the underlying tissue. Patients with mild cases of lax skin will see great benefits with this technique.[1][2]
Vertical or "Lollipop" Lift
Moderate forms of sagging can be corrected with a vertical lift. Two incisions are made: one along the edge of the areola, the other one running up and down from the bottom of the areola to the inframammary fold, thus creating a "lollipop" shape. [1] Tissue is then removed to sculpt a better breast aesthetic.
Inverted T or "Anchor" Lift
An inverted lift helps paints with notable cases achieve the best results. This technique requires three incisions made: one around the edges of the areola, one that runs vertically from the areola to the inframammary crease, and another that runs horizontally along the crease. This results in an upside-down T-shaped incision.
Benefits
Patients choosing a breast lift can achieve better curves and symmetry to their breast profile. It has helped many women readjust their image. Once the surgical procedure is complete, patients will see:
Lax, loose skin caused by age, pregnancy, or weight change addressed
Breasts positioned higher on the chest for elevated, youthful aesthetic
Improvement to breast dimensions and shape
A natural-looking result that lasts for many years
A reduction in the size of the areolas
Elevated self-esteem and increased clothing options
Candidates
A breast lift provides a profound, refined breast contour for many candidates. To be eligible, patients are recommended to:
Be comfortable correcting the breast shape, size, and projection with surgery
Be in optimal health without health concerns related to bleeding or clotting disorders
Have clear, positive aesthetic intentions
An enlightening consultation with Dr. Vu will discuss the specific candidate requirements. Call (626) 329-4555 (Alhambra in Los Angeles county) or (714) 361-1555 (Santa Ana in Orange County CA) at your convenience to schedule a meeting.
Personal Consultation with Dr. Vu
The creation of Skinzone Laser and Cosmetic Surgery was based on creating a customized experience for each patient. For over 25 years, Dr. Hannah Vu has provided anti-aging solutions using the most state-of-the-art equipment and gentle techniques to provide natural results.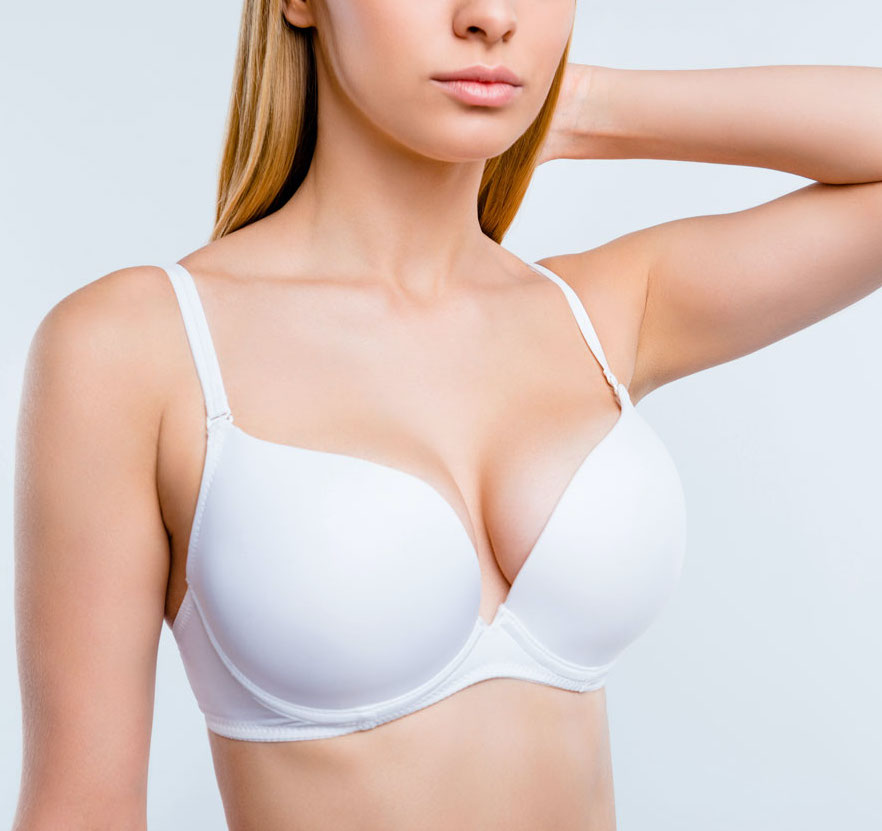 We'll discuss the best options for you at your consultation. After conducting new patient formalities, we'll examine the breasts, paying specific attention to excess skin and breast ptosis. This will be your time to describe how this condition is affecting you, ask any questions, and tell us about your ideal aesthetic. This helps Dr. Vu create her tailored plan for you. At the end of your consultation, she'll share the details of your plan and how a breast lift will improve the appearance of your bustline. Then, if you feel confident to proceed, we'll go ahead and schedule your appointment.
Preparation
Dr. Vu provides patients with their own unique set of pre-surgical instructions. If you have any questions about your specific case, please don't hesitate to ask. Below are a few general guidelines to follow. They include:
Stop smoking, including e-cigarettes, until fully recovered. Nicotine can impact the surgical procedure and your recovery.
Hold off on certain medications such as NSAIDs and blood thinners until after surgery. They may cause unnecessary bleeding. Please provide our office with a list of any medicines you take.
Head over to your local pharmacy and pick up any medications prescribed by Dr. Vu.
Choose someone to drive you home after your surgery is complete.
Take 1-2 weeks off from work to concentrate on your recovery.
Procedure
Before surgery begins, we'll ensure your comfort by administering the appropriate anesthesia. Breast lifts can be performed using general anesthesia or using a combination of local anesthetics and IV sedation, also known as Awake anesthesia. Once you're fully comfortable, Dr. Vu will carry out her approach as outlined in your treatment plan. Once the aforementioned incisions are made, excess tissue will then be removed. The remaining skin is tightened and the incisions sutured, leaving the breasts sufficiently sculpted and better positioned on the chest wall. A breast lift also allows the nipple-areolar complex repositioned to the correct height on the breast mound. Your new chest will be bandaged and dressed in a compression garment to support your results and prevent swelling.
Recovery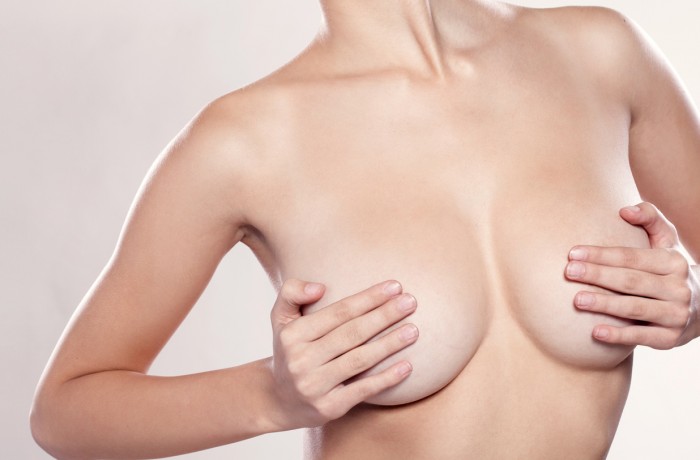 Plan on dedicating 1-2 weeks to focus on rest and recovery. In the first 3-4 days, you will feel mild soreness, swelling, and bruising. For relief, take the medication as directed by Dr. Vu. Most patients will feel confident resuming light activities, including work within a week. Wait another 3-4 weeks before partaking in strenuous movements such as exercise. Continue to wear a soft, supportive bra you are told that you can do otherwise. After six weeks, you'll be able to resume more intense physical activity and workouts.
Results
In a few months, you'll see optimal results come into view. Your post-surgery symptoms will have improved to reveal a better proportionate breast silhouette. Your scars will continue to soften and fade over the next year, and you'll have lifted, shapely breasts to enjoy for many years to come.
Corresponding & Complementary Procedures
We may recommend other procedures to provide a more comprehensive enhancement to your breasts, depending on the individual case. Dr. Vu may recommend other procedures at your consultation. They include:
Breast Augmentation
Combining these two procedures gives a full-scope makeover to your breasts. An augmentation increases the size of your breast with implants, while a lift will elevate the breast profile higher on the chest wall. For some patients, adding volume can eliminate concerns of mild sagging or flatness. Dr. Vu performs breast procedures with Awake anesthesia, which eliminates many of the risks associated with general anesthesia and provides for a more comfortable recovery immediately following the procedure.
Breast Reduction
A reduction procedure provides relief to patients with oversized breasts. It decreases the size while also adjusting the positioning of the breast mound. Enlarged areolae can be reduced, and relocated to a higher location.
Cost of a Breast Lift in Southern California
Dr. Vu is committed to providing natural-looking, rewarding results for each patient. As such, the final cost of your surgery will vary depending on your unique needs. The best way to learn more about costs is at your consultation. She and her staff will explain pricing and direct you to various financial lending companies to help fund your treatment. The cost of your procedure, or procedures, will be better understood after your consultation. In addition, Dr. Vu will know what you hope to achieve and which techniques will help get you to your desired results. So, don't wait! Take control of your aesthetic future with Dr. Hannah Vu. Give us a call at 1-800-983-4983 to get the ball rolling. We serve the Southern California SoCal areas including but not limited to Los Angeles, Beverly Hills, Hollywood, Glendale, Pasadena, San Gabriel, San Marino, Arcadia, Burbank, West Covina, Whittier, Long Beach and in Orange County: Anaheim,, Huntington Beach, Irvine, Newport Beach, Laguna Beach, Lake Forest, Mission Viejo and more….
Earn points on every procedure with Skinzone Rewards, where you can earn a point for each dollar you spend! Earn 250 points to receive $5 off. Call (626) 329-4555 (Alhambra) or (714) 361-1555 (Santa Ana) for more information.
References
Qureshi, A. A., Myckatyn, T. M., & Tenenbaum, M. M. (2018). Mastopexy and Mastopexy-Augmentation. Aesthetic Surgery Journal, 38(4), 374–384. https://doi.org/10.1093/asj/sjx181
Ramanadham, S. R., & Rose Johnson, A. (2020). Breast Lift with and without Implant: A Synopsis and Primer for the Plastic Surgeon. Plastic and Reconstructive Surgery. Global Open, 8(10), e3057. https://doi.org/10.1097/GOX.0000000000003057