Double Chin
Consultations offered at our two convenient locations in Alhambra and Santa Ana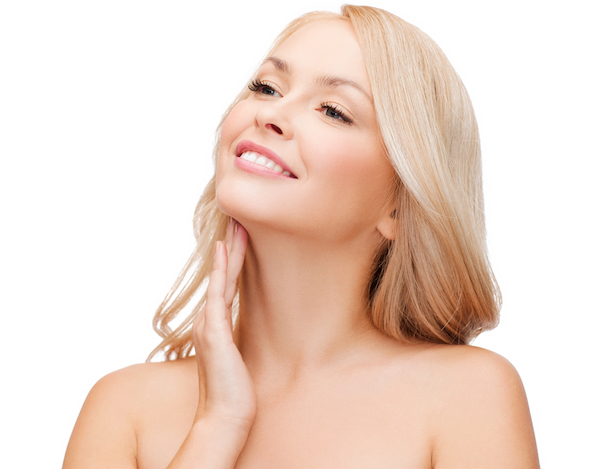 Want to get rid of your double chin? There have never been more options.
Best of all, the majority of treatments don't require surgery, have little downtime, and can be done in our office under 30 minutes. The newest option is Kybella which provide fat dissolving relief for those with a double chin or turkey neck. Other options include non-surgical skin tightening with laser, Liposuction and surgical Neck Lift which offer dramatic contoured neck and jawline.
Kybella
Who it's best for:
Patients with mild to moderate fat under the chin.
Patients who are obese or who have a turkey neck that requires a lot of skin tightening should try other options.
The best candidates are people who have double chins with enough fat that the shape is convex.
Procedure
The 20-minute treatment is nonsurgical, but involves dozens of small injections. Dr. Vu creates a grid of dots targeting the fat under the chin and then does multiple injections in one session. Some patients may experience mild burning or a stinging sensation that lasts for a minute or so.
Downtime
There is little to no downtime, but some patients may experience some bruising, redness, and swelling that can last up to a week as the fat melts away. After a few weeks, patients will start to see a change.
Laser Neck Skin Tightening
Who it's best for:
Patients who need to tighten loose skin, but don't need fat reduction.
Procedure
No needles, no surgery, and no pain. The 20- minute procedure, with technology energy treatment, feels like a warm wand being rubbed on your skin. The laser stimulates your own collagen and elastin production, leading to skin tightening.

Downtime
None, possibly a small amount of redness that day.
Liposuction
Who it's best for:
A patient who is younger than 65 and wants fat reduction in areas that aren't responding to diet and exercise.
Procedure
An incision that is a couple of millimeters wide is made in the chin. A very small tube called a cannula is placed in the chin, and fat is suctioned out with a vacuum. The 30-minute operation can be done in a doctor's office under local anesthesia.