Botox & Fillers
Consultations offered at our two convenient locations in Alhambra and Santa Ana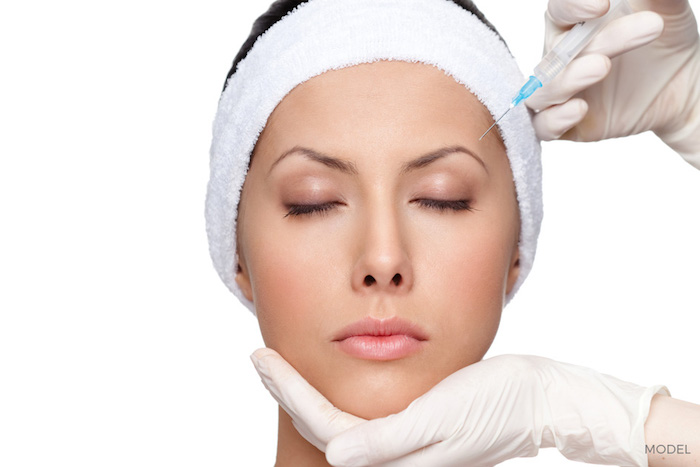 Getting older doesn't mean you have to look older. Your wisdom and life experience do not need to make an unwelcome appearance on your face. You may feel the best you have felt in a long while, but the lines sprawled across your forehead may relay the opposite message. The deflation of some of your best features and your skin may inaccurately portray the status of your health.
Dr. Hannah Vu offers several non-surgical cosmetic options to smooth, plump, and lift your look. She takes pride in helping her patients achieve impeccable, natural-looking results. Fillers and neuromodulators can eliminate lines, wrinkles, and hollows of the face to provide you with the air of refinement that better depicts how you should be perceived.
Treatments like neuromodulators and dermal fillers are available at Skinzone Laser & Cosmetic Surgery in Alhambra and Santa Ana, California. Learn more about the benefits of injectables by contacting the office today. You can also book your appointment online.
What are injectables?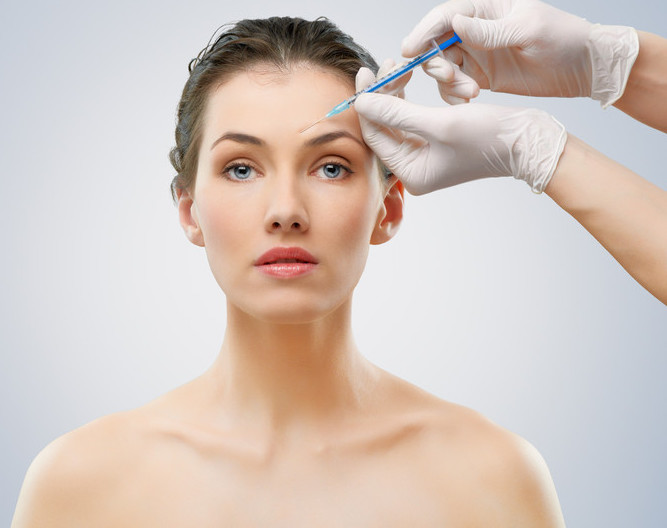 Cosmetic injectable treatments are used to address signs of aging or to fill any depressions or hollows of the skin. Injectables used at Skinzone fall into two categories: neuromodulators and dermal fillers. Each type of injectable may be used alone or in combination with each other to provide patients with a revitalized appearance!
Fillers and neuromodulators can be used to address a variety of cosmetic and medical concerns. Wrinkle reduction, plumping the cheeks, filling the lips, rejuvenating the hands, contouring the face and body, and even a reduction in excessive sweating can be achieved with injectables!
If you want to learn more about how injectable treatments can help refine your look, contact Skinzone Laser & Cosmetic Surgery today for a consultation.
Before and After Photos
Types of Injectables
Neuromodulators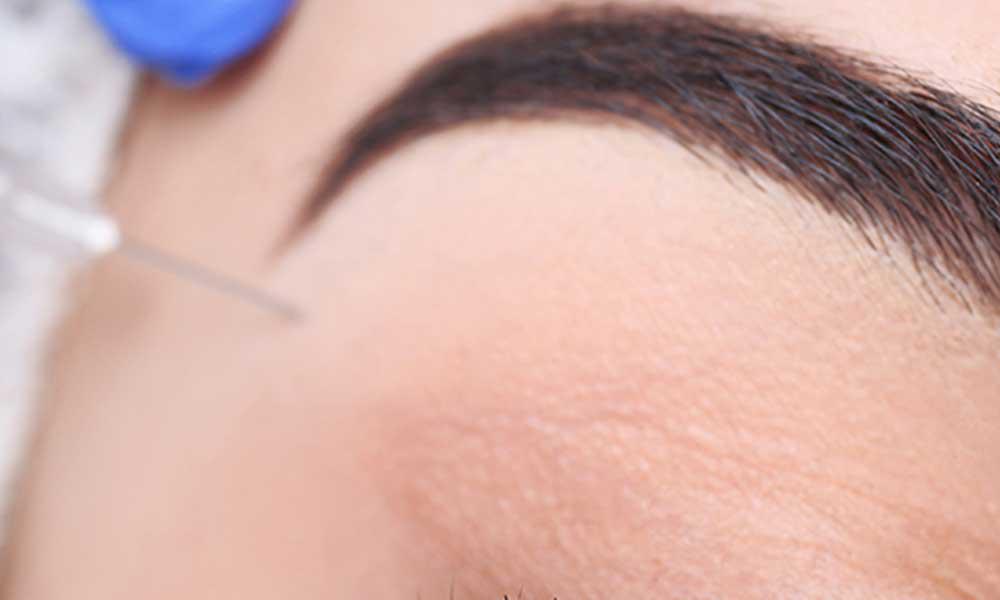 Neuromodulators are FDA-approved, minimally invasive injections that temporarily suspend the movement of the muscles of the upper face. This serves as a means to reduce the dynamic wrinkles on the forehead, between the brows, and around the eyes. Medicinally, Botox, a household name in the world of wrinkle reduction is also FDA-approved to reduce excessive sweating of the underarms.
BOTOX
Botox Cosmetic temporarily improves the appearance of moderate to severe forehead wrinkles, frown lines between the brows, and crow's feet around the eyes in adults. Botox Cosmetic may last up to 4 months.
Botox injections can be used for a number of medical reasons.
In addition to the cosmetic use of the Botox Cosmetic brand, Dr. Hannah Vu utilizes Botox to help patients manage chronic, heavy sweating of the armpit. Also called primary axillary hyperhidrosis, this condition is not caused by the body's natural temperature regulation mechanism. Rather, the sweat glands in the armpit are overstimulated. Botox works to temporarily prevent or reduce the stimulation of the glands, thereby, significantly reducing the amount of sweat a person produces in the treated area for an average of 6.7 months. 
Before and After Photos
DYSPORT
Dysport is a neuromodulator used to treat the dynamic lines between the eyebrows. Commonly called the "11" on the forehead, these glabellar lines can inadvertently make you look upset or confused. Dysport relaxes the muscles responsible for these wrinkles for up to 5 months.
JEUVEAU
Jeuveau is FDA-approved to treat glabellar lines. It works by suspending the facial muscles. This subsequently smooths the skin by reducing the appearance of the dynamic wrinkles. Jeuveau can reduce fine lines and wrinkles between the eyebrows for up to 4 months.
XEOMIN
Xeomin is an injectable that is used to treat dynamic frown lines. Xeomin is different from Botox and Dysport because its formulation does not include the accessory proteins commonly found in other neuromodulators. Xeomin can keep your frown lines at bay for up to 3 months
Dermal Fillers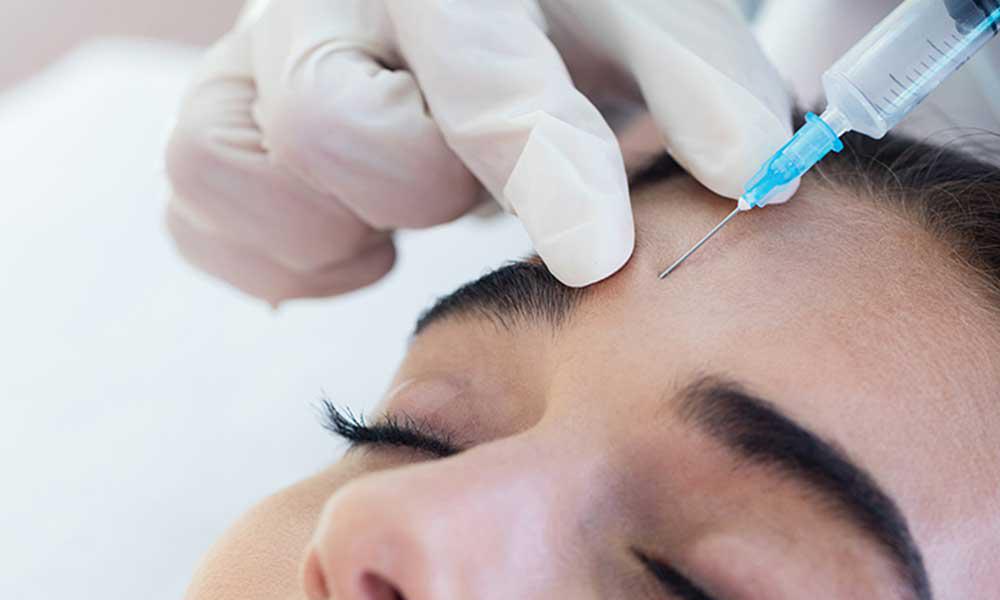 Dermal fillers are FDA-approved long-lasting injectable treatments that are used to plump the skin. They are also used to smooth lines and wrinkles on the face, fill depressions in the skin, inflate the lips, cheeks, and hands, and define the jaw and chin.
Here at Skinzone Laser & Cosmetic Surgery, Dr. Hannah Vu employs a range of dermal fillers. The brands available include Juvéderm, Restylane, Belotero, Bellafill, Radiesse, and Sculptra. Dr. Hannah Vu can go a step further by utilizing your own fat to volumize your look through fat transfer!
Many of these fillers include hyaluronic acid. Hyaluronic acid is a naturally occurring substance in the body that is found in the eyes, connective tissues, and skin. Its main function is to keep these areas moist. Dermal fillers can help your skin look its best from the inside, out by helping it feel and look soft and more supple.
BELOTERO BALANCE
Belotero Balance is used to treat the nasolabial folds and lines around lips and mouth. It is a soft, cohesive gel that is injected just under the skin. The results of Belotero Balance may last up to 6 months.
BELLAFILL (FORMERLY ARTEFILL)
Bellafill is a new type of FDA-approved dermal filler to correct the appearance of the smile and "marionette lines" with long-lasting results. Bellafill can also be used to fill atrophic acne scars. Unlike the other fillers, Bellafill is a collagen-based gel. It can help to stimulate the body's natural collagen production, allowing for significantly less frequent maintenance. Because of this, Bellafill is effective at treating lines and wrinkles for up to 5 years and acne scars for 1 year!
FAT TRANSFER
Fat transfer is a procedure where Dr. Hannah Vu will use your own fat stores to plump and beautify your skin! She will physically remove unwanted fat from your body through the use of liposuction. This fat is purified using a specialized process to maintain the viability of the fat cells. It is then strategically injected into the areas you want smoothed and volumized. Because it is your own fat cells being used as a dermal filler, it will incorporate into its new site, building new blood supply and scaffolding. This makes fat transfer a long-lasting, natural solution for plumping the skin!
JUVÉDERM
JUVÉDERM is a popular brand of hyaluronic acid based filler. With several formulations under its belt, JUVÉDERM can be used just about anywhere on your face that needs plumping, including smile lines, marionette lines, lips, jowls, and cheeks. JUVÉDERM treatment may last 1 to 2 years in some patients.
Voluma is a dermal filler that lifts and contours the cheeks, adding volume where needed to help create a more youthful appearance.
Vollure is used to treat the moderate to severe parenthese lines that stretch from the nose to the mouth.
Volbella is used to fill the lips and smooth lines around the mouth.
Juvederm Ultra XC is used to treat moderate parenthese lines that stretch from the nose to the mouth. It is also used to fill the lips.
Juvederm Ultra XC Plus is used to treat moderate to severe parenthese lines that stretch from the nose to the mouth. It is also used to plump the lips.
RADIESSE
Radiesse is a collagen stimulating filler that restores volume in the face and the hands to give you long-lasting results, Radiesse is approved for fixing lines in the lower face and hand rejuvenation.
RESTYLANE
Restylane is a versatile line of hyaluronic acid dermal fillers that replaces volume in your face and hands. Specific Restylane formulas may last up to 24 months, giving you a lasting more youthful appearance.
Restylane Lyft is used to fill the cheeks, volumize the backs of the hands, and smooth away facial wrinkles in the midface.
The Refyne formula is approved for softening the nasolabial folds and marionette lines on the face.
Restylane Defyne is for correcting deep laugh lines.
SCULPTRA
Sculptra is a dermal filler made of poly-L-lactic acid that gradually replaces lost collagen during the aging process with long-lasting results. It treats smile lines, marionette lines, and wrinkles on the chin. Sculptra results may last up to 2 years after a specified treatment regimen.
LIQUID FACELIFT
The liquid facelift is a technique where Botox and dermal fillers are used to lift and contour the facial features. Dr. Hannah Vu will inject the appropriate amount of each formula into specific areas of your face to restore volume, reduce wrinkles, and provide a precise degree of facial rejuvenation. This artful process created by Dr. HannahVu is SKINCREDIBLE 360°. Dr. Hannah Vu has an eye for proportion, symmetry, the interplay of light and shadows of the face which she skillfully incorporates during your treatment. Feel confident that you can achieve a balanced, natural facial rejuvenation!

SKINCREDIBLE 360°
A rejuvenating process created by Dr. Hannah Vu, called Skincredible 360°, represents an artistry and mastery in the use of dermal fillers. At her practice in Santa Ana and Alhambra, Dr. Hannah Vu studies how light and shadow interplay with your facial features. With her artistic eye and three-dimensional spatial vision, she analyzes the volume loss and your key defining features. Then, with use of fillers (your own fat, Juvederm, Restylane, Radiesse, Sculptra or other filler), Dr. Hannah Vu corrects the volume loss. Filling and lifting to reveal the incredible, younger, and most attractive version of you! It is your incredible face…SKINCREDIBLE 360°!
FAQS
What is Botox?
Botox is an FDA-approved treatment to reduce facial wrinkles and provide a more rested, softer appearance. Botox is also an effective treatment for hyperhidrosis, a condition where there's excessive sweating of the armpits or palms.
Botox is made of a natural, purified protein and blocks nerve impulses to relax the muscles responsible for wrinkles and frown lines. When muscles are at rest, the skin becomes smoother and more natural-looking. 
What are fillers?
Much like Botox, dermal fillers are long-lasting solutions to temporarily eliminate wrinkles and lines on the skin, while also restoring volume in the face. Dr. Hannah Vu offers a variety of filler options for smooth skin. 
What can I expect after a Botox or dermal filler treatment?
Dr. Hannah Vu recommends the proper neuromodulator and/or filler treatment based on your cosmetic goals and medical needs. Recovery time following a dermal filler treatment is quick with most people returning to regular activities immediately after their appointment.
Initially, you may experience bruising, swelling, and numbness in the treated area. Hard lumps at the injection site are common, and some people also experience a hypersensitive reaction to the injectable treatment.
Areas treated with dermal fillers may look overfilled for the first few days. Icing and gently massaging the area can help alleviate discomfort and swelling. As the swelling subsides, your skin will smooth out and return to a more natural-looking state. 

Contact us to learn more. Call 626.329.4555 (Alhambra) or 714.361.1555 (Santa Ana) to discuss your aesthetic goals with our knowledgeable staff.  If you prefer, we now offer Virtual Consultations.  
Additional Resources
American Society of Plastic Surgeons. (2020) Dermal Fillers: Minimally Invasive Procedures. Retrieved from https://www.plasticsurgery.org/cosmetic-procedures/dermal-fillers
American Society of Plastic Surgeons. (2020). Botulinum Toxin: Botox®, Dysport®, Xeomin®, Jeuveau®. Retrieved from https://www.plasticsurgery.org/cosmetic-procedures/botulinum-toxin