Mole Removal
Consultations offered at our two convenient locations in Alhambra and Santa Ana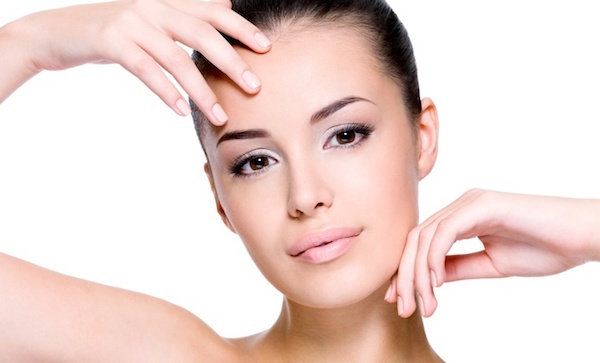 You should never hide from who you are. Your looks must be celebrated, and you deserve to be proud of every unique contour of your complexion. But when moles appear in a visible area of your body, you often do whatever you can to keep them hidden.
Facial moles are hard to conceal. Instead of shying away from them, you should consider facing them head-on. Dr. Hannah Vu specializes in mole removal services at Skinzone Laser & Cosmetic Surgery in Alhambra and Santa Ana, California. She can safely remove your moles and ensure your skin stays well-protected and healthy.
Schedule your appointment over the phone or online now to learn more about her mole removal services. She also provides virtual consultations for those who cannot visit in person. No matter where you log on, Dr. Vu wants to connect with you!
Before and After Photos
What Are Moles?
Moles are a common skin growth made up of cell clusters. A mole may appear dark or black. Moles are either single growths or clusters of small brown dots on your skin. Regardless of the look or feel of a skin irregularity, you do not need to accept it as your destiny.
Much of the world's population has a dozen or more moles on some part of their body. They often appear during childhood but may still develop well into adulthood. Moles take on a variety of sizes and shapes, including round and oval. In general, a mole is no larger than a pencil eraser. They may feature a smooth surface or appear raised off your skin.
Most moles are harmless, benign growths. Hormonal changes during puberty and menopause can cause moles to darken and/or grow larger. However, changes in the usual appearance of your moles may also signal the presence of a medical condition, including cancer. Dr. Vu recommends regular checkups for mole monitoring to ensure she can identify and diagnose any skin or mole abnormalities early.
What Makes a Mole Abnormal?
Dr. Vu offers comprehensive mole examinations to identify skin abnormalities and irregular moles. Some early warning signs of possible skin cancer, or melanoma, include moles with:
A blotchy, undefined shape
An irregular or scalloped outline
New growth exceeding ¼ inch
Changes in hue or multiple colors
You should have changing moles checked out by Dr. Vu immediately to ensure they are not cancerous. You should also have her examine moles that are painful, become itchy, or bleed.
The ABCDEs of Healthy Skin
If you are concerned about the look or feel of your mole(s), please do not hesitate to contact Skinzone Laser & Cosmetic Surgery immediately. We value your health and peace of mind, and we want to make sure you are receiving the proper care.
There are also some simple measures you can take to monitor and assess your mole(s). By following the ABCDE rules below, you can evaluate your skin and gather important information to share with Dr. Vu during your consultation.[1]
A Is for Asymmetry – If one half of the mole is misshapen or markedly different than the other side, then it is asymmetrical.
B Is for Border – Take a close look at the outline of your mole. If it is jagged, blurry, or hard to characterize in any way, this may be a warning sign of melanoma (skin cancer).
C Is for Color – When the color of a mole is inconsistent or unusual (blue, tan, red, etc.), then you should forward your concern onto Skinzone.
D Is for Diameter – Measure your mole against the width of a pen or pencil. If it is abnormally large, it may be cause for concern.
E Is for Evolution – Watch the mole and make sure it does not change rapidly. If any of the parameters above shift noticeably in a short span of time, contact your Skinzone support staff.
While the occurrence of ABCDE qualities does not necessarily mean that a mole is cancerous, it is a red flag of concern. Call our attentive staff at (626) 329-4555 in Alhambra or (714) 361-1555 in Santa Ana to discuss your skin health and general wellness at greater length.
Benefits of Mole Removal
Aside from the obvious aesthetic benefits of mole removal, you can also reap the rewards of a clear mind. If you worry about the health risks posed by the existence or persistence of blemishes and skin irregularities, please allow Dr. Vu to alleviate your concern. She can deliver the radiant results you desire and leave insecurities in the rearview mirror.
Eligible Candidates
If you have unsightly moles that you need removed, consider a trip to one of our two convenient locations. Santa Ana and Alhambra residents and visitors who wish to achieve a seamless, even skin tone are perfect candidates for mole removal from Dr. Vu. She can examine your complexion and formulate a strategy for improvement during your individual consultation.
Private Consultation in Alhambra or Santa Ana
Every achievement begins with communication. Dr. Vu is eager to listen to your goals so that she can create a comprehensive plan to remove your moles without compromising your appearance.
In the spirit of great communication, we regularly update our blog. We appreciate the opportunity to post about cosmetic trends, scientific discoveries, and overall health insights. Take a look and contact us with any questions you may have. The conversation continues!
Preparation and Procedure
During your consultation, the knowledgeable Skinzone team will provide you with detailed instructions to prepare for mole removal. These directions will be tailored to your aesthetic needs, so please follow them closely.
Dr. Vu removes moles for both medical and cosmetic reasons, all in the comfort of her office. She uses a simple surgical procedure to remove the mole, wherein she numbs the area surrounding the mole and uses a scalpel to gently excise the mole from your skin. Dr. Vu then uses sutures to close the incision site.
For smaller moles, Dr. Vu uses a surgical shave technique that requires no sutures.[2] She numbs the area and uses a sharp blade to remove the mole from your skin.
It's possible for moles to regrow after removal. Please tell Dr. Vu if any removed moles come back; we are always ready to help!
Recovery and Results
Immediately following a mole removal procedure, you will be instructed to keep the incision site(s) bandaged and clean. Dr. Vu will recommend skincare products specific to the nature of your skin, the extent of the tissue removed, and a number of other factors unique to you.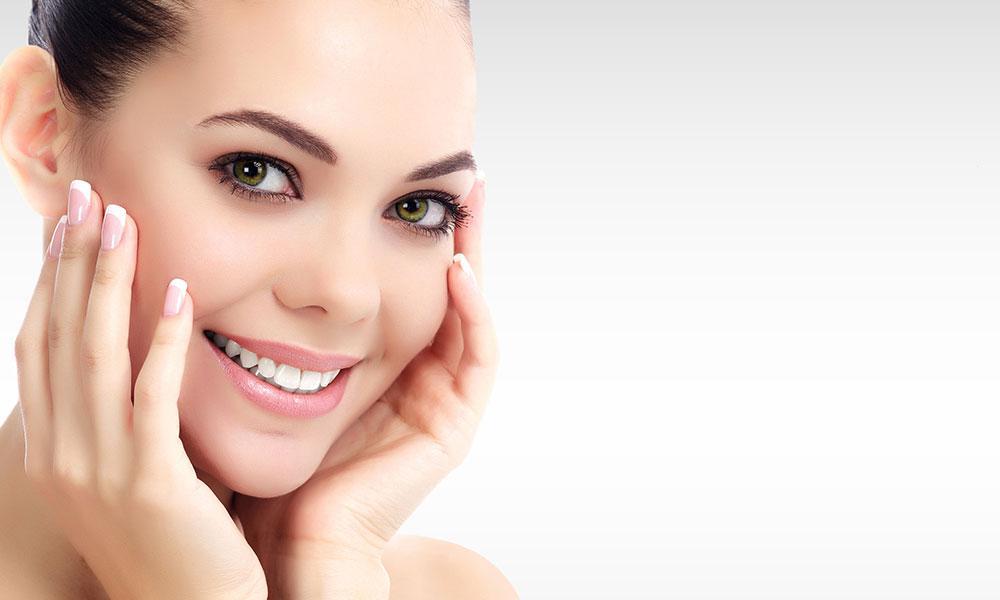 In the 1-2 weeks after your mole removal, your skin will heal as your amazing complexion emerges. The reflection smiling back at you in the mirror will thank you for visiting Skinzone Laser & Cosmetic Surgery! To get a glimpse of your future satisfaction, please visit our rave reviews page; the kind words glow almost as brilliantly as your skin!
Complementary Procedures
Moles and acne are completely different phenomena. While moles are clusters of irregularly hued skin cells, acne is the product of clogged pores and follicles. From prevention to treatment to acne scar removal, Dr. Vu offers a suite of solutions for your skincare needs.
Contrary to the popular saying, beauty is more than skin deep. While Dr. Vu is a master at reducing surface blemishes and inconsistencies, she can also delve further into your cosmetic improvement. Skinzone offers a wide array of injectables to aid your skin from within. Whether you need to ease wrinkles with the soothing power of Botox or plump the gaps below the skin with Restylane or Juvéderm, Dr. Vu has the ideal solution for you!
FAQ
How much does mole removal cost in California?
Dr. Vu prides herself on providing quality care at the right price. To determine the exact cost of your mole removal, the doctor needs to assess your skin and evaluate the best course of action. She will explain every facet of the procedure before performing the mole removal to provide you with transparency about every expense involved. Skinzone Laser & Cosmetic Surgery also offers financing options to address your budgetary concerns.
Is it safe to cut off a mole?
Only a licensed physician should perform incisions and tissue removal. Dr. Hannah Vu is a trusted, skilled surgeon who always puts the needs of her patients front and center. Please call (714) 361-1555 in Santa Ana or (626) 329-4555 in Alhambra to benefit from Dr. Vu's years of experience and dedication. 
References
Robinson, J. K. & Turrisi, R. (2006). Skills Training to Learn Discrimination of ABCDE Criteria by Those at Risk of Developing Melanoma. Archives of Dermatology. 142(4):447–452. Doi: 10.1001/archderm.142.4.447
Bong, J. L. & Perkins, W. (2003). Shave Excision of Benign Facial Melanocytic Naevi: A Patient's Satisfaction Survey. Dermatologic Surgery. 29(3) 227-229. https://doi.org/10.1046/j.1524-4725.2003.29054.x