PRP Platelet Rich Plasma
Consultations offered at our two convenient locations in Alhambra and Santa Ana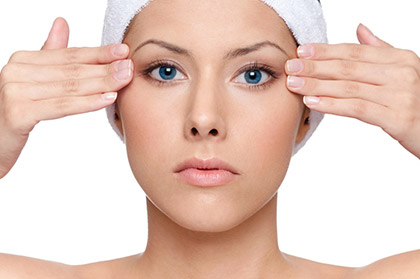 If you're tired of seeing wrinkles on your face and bags under your eyes, you may benefit from the innovative platelet-rich plasma (PRP) procedure Dr. Hannah Vu offers at Skinzone Laser & Cosmetic Surgery in Alhambra and Santa Ana, California. PRP treatments provide effective skin rejuvenation results using your own body's cells.
Call or schedule your consultation online now to learn more about the benefits of PRP.
About
PRP, or platelet-rich plasma, is a natural cosmetic procedure Dr. Vu uses to rejuvenate your skin. Your cells contain red and white blood cells filled with plasma and platelets. Dr. Vu extracts blood from your vein and uses a centrifuge to divide the cells from the platelets.
After preparation, the plasma remaining has a higher concentration of platelets, known as platelet-rich plasma. Dr. Vu injects this plasma into the treatment area to encourage your body's natural production of new cells and collagen. PRP also aids the natural healing of your tissues damaged by environmental factors and aging.
How is PRP different from other fillers?
PRP promotes the ongoing growth of new cells and collagen production to naturally improve the appearance of your face rather than addressing specific issues, such as wrinkles or depressions.
Other fillers use solid materials to fill in lines and folds in the skin, and you need to repeat the treatment every few months. These fillers also may not be effective in some regions of your face.
With PRP treatments, Dr. Vu can address the overall fullness and volume of your facial features and improve your skin's tone and tightness.
Procedure
Dr. Vu withdraws a small amount of blood from your vein. She first prepares the blood to raise its concentration of platelets. You can relax while you wait for the rest of the treatment. When the solution is ready, Dr. Vu injects it into the target areas around your face.
You can expect the treatment to last a few minutes.
Dr. Vu may provide a local numbing agent to increase your comfort during the injections. You can go home immediately following the procedure and need no special recovery care.
Results
PRP uses your cells, so your risk of side effects or allergic reactions following your injections are very low. You may experience some redness or swelling in the injection area. There may also be slight bruising that fades in a few days. You can return to your routine following your treatment.
Within 3-4 weeks after your treatment, you will notice improvements in your skin's texture and tone. Your skin will appear tighter, and wrinkles and lines will be less noticeable. Dr. Vu may recommend two or three additional treatments to achieve your desired results.