Male Body Sculpting
Consultations offered at our two convenient locations in Alhambra and Santa Ana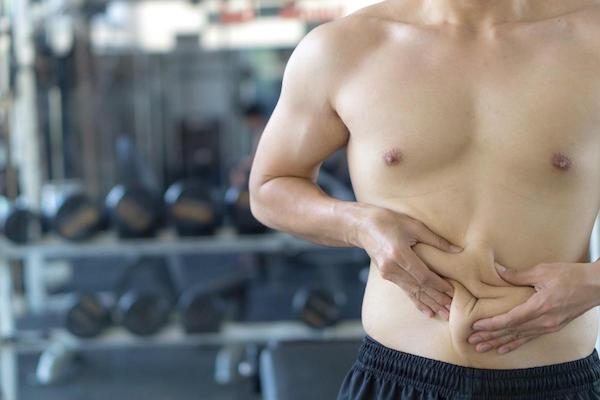 Male body sculpting is any surgical procedure designed to address excess skin and fat in the male body. These methods are used to help men feel their best. In the past, aesthetic treatments and procedures were considered a female-only domain. However, in recent years, men have increasingly sought out these treatments, and one trend that is on the rise is male body sculpting.[1]
Sometimes, stubborn areas of fat will not go away no matter how hard one diets and exercises. In other cases, aging and certain lifestyle habits can cause our skin to sag and droop in unappealing ways. No matter what your reasons for pursuing surgery may be, there are many benefits to the male body sculpting procedures provided at Skinzone Laser & Cosmetic Surgery. Conveniently located to serve the areas of Alhambra and Santa Ana, Skinzone provides patients with comprehensive and integrated treatments and procedures using advanced and proven technologies.
Under the leadership of Dr. Hannah Vu, Skinzone Laser & Cosmetic Surgery's approach is based on gentle techniques, minimal pain, quick recovery, and results so natural, you look and feel thoroughly upgraded to the next level. Dr. Vu believes in combining the best of science, artistry, experience, patient care, training, and technology to ensure her patients always look and feel their beautiful best.
Click here to schedule your consultation online, or you can call us now at (626) 329 – 4555 for our Alhambra office or (714) 361 – 1555 for our Santa Ana office. Dr. Vu's friendly staff are more than happy to help guide you along the process. 
Be sure to stay up-to-date on upcoming specials and events by following Dr. Vu on social media. You can find her on Twitter, Instagram, Facebook, and Youtube. 
Keep reading to learn more about male body sculpting. We eagerly await your entry into the Skinzone.
Body Sculpting Procedures
Male Breast Reduction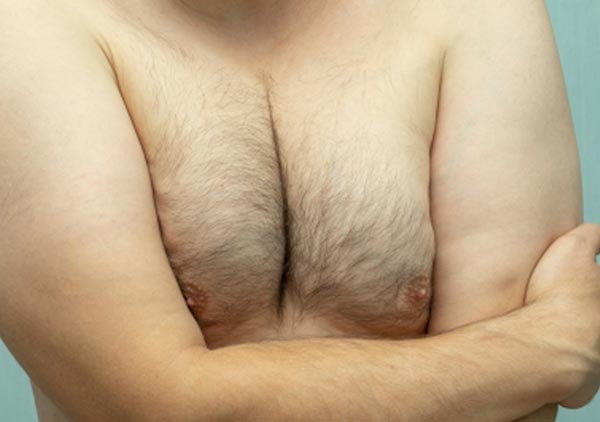 A male breast reduction is a surgical procedure designed to address enlarged breast tissue in men as a result of hormone imbalances and lifestyle. Also known as gynecomastia surgery, it has been demonstrated in multiple studies to have significantly improved men's life quality in all aspects both physically, and emotionally.[2]
Surgical methods for male breast reduction typically remove the over-developed glandular mass and use liposuction to treat the remaining fatty tissues. The procedure presents a flatter, more masculine chest as a result.
CoolSculpting
CoolSculpting is a revolutionary fat reduction technology that targets stubborn pockets of fat with controlled temperatures that essentially 'kill' the underlying fat without damaging the outermost layer of skin. Once the CoolSculpting process destroys the fat cells, they are naturally processed by the body, and they subsequently disappear. 
CoolSculpting is FDA-approved and has a proven track record backed up by science. 
One of Dr. Vu's trained specialists will use a CoolSculpting handheld device with applicators akin to vacuum nozzles. During your procedure, the specialist will apply a gel pad and applicator that will send cool temperatures to the areas to be treated. Your specialist will then move the device over your skin while directing suction and cooling temperatures to the waist.
There is minimal pain, with some patients reporting slight pulling or pinching feelings.
Afterward, your body will absorb the destroyed fat cells. The whole process can take up to one to three hours a session, depending on your level of treatment, and the number of areas you wish to treat. Side effects are uncommon and resolve quickly.[3]
SmartLipo
Smartlipo Triplex™ Laser BodySculpting is a minimally invasive treatment that permanently destroys fat cells.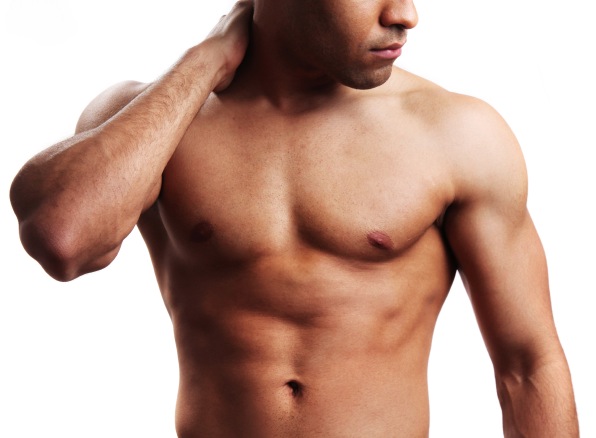 SmartLipo uses cutting-edge laser technology to liquefy fat while strengthening collagen production, resulting in firmer skin.
Smartlipo uses a hollowed-out tube called a cannula to rupture the fat cells at the upper layers of the skin. The laser liquefies the fat deposits, which are then removed through tiny incisions. During the procedure, the laser coagulates the blood vessels for minimal swelling, bruising, and bleeding. New collagen is also produced, creating tighter tissues as a result. SmartLipo is typically performed under local anesthesia and lasts about 45 minutes to an hour for each body area.
Arm Tuck
An arm tuck is a surgical procedure to address excess skin and fat on the upper arms for a more streamlined appearance. Create a tighter, more toned-looking arm free from jiggles with an arm tuck.  
Emsculpt
Emsculpt is a non-surgical, non-invasive way to tone muscle and eliminate unwanted fat. The Emsculpt technology uses high-intensity electromagnetic (HIFEM) energy to stimulate your muscles to flex involuntarily. The supramaximal muscle stimulation described above triggers the release of fatty acids. These acids help break down excess fat, which the human body then regards as waste. The lymphatic system flushes out waste gradually and thoroughly over two to three months.
Benefits of Male Body Sculpting
Increased levels of self-confidence and feelings of attractiveness
Better sex life
More adventurous wardrobe selection
Aesthetically pleasing silhouette
Smoother and more proportional appearance
Instantly noticeable results
Reduced skin irritation
Finalizes a patient's weight loss
Easier to clean
Candidates For Male Body Sculpting
The ideal candidate for male body sculpting is a healthy man at their stable weight struggling with excess skin and fat as a result of massive weight loss or bariatric surgery. Candidates should be mentally sound and have realistic expectations and goals for their body sculpting procedures.
Candidates should note that body sculpting is not an adequate substitute for proven weight loss methods like diet and exercise. Body sculpting merely changes the outside appearance, and one must do the proper work to ensure that their insides are in good health.
Personal Consultation
Your consultation with Dr. Vu is your opportunity to have a frank discussion about your goals and expectations for your body. Together you will determine the best path forward involving surgical options, potential risks involved, pre-treatment plans, and post-operative instructions to follow. 
Dr. Vu has successfully provided anti-aging treatments and cosmetic surgery to thousands of women and men of all ages for over twenty-five years. It's perfectly normal to feel a little scared and intimidated at the prospect of surgery, but Dr. Vu will walk you through everything you need to know to ensure that your experience is as gentle and effective as possible.
Results
Studies have indicated that patients can improve their weight loss with body contouring procedures, especially achieving a better self-image, self-confidence, and satisfaction.[4] Furthermore, studies have shown that patients who underwent body contouring procedures after weight loss had significantly better long-term weight loss than a matched cohort of patients.[5] 
Corresponding & Complementary Procedures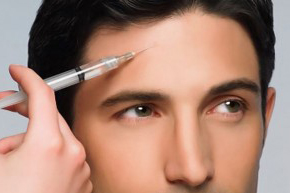 There are a variety of procedures that men can elect to take in addition to their body sculpting procedures. As time goes on, the stigma of "getting work done" lessens, and more men realize that they can benefit just as much from cosmetic treatments as women can.
Botox
Botox is the classic injectable neuromodulator that effectively blocks the release of the chemical responsible for tensing our muscles, creating a tighter, more youthful appearance free from fine lines and wrinkles. That's right. Men can get Botox too. Get in on the action. 
Kybella
Kybella, like Botox, is an injectable that treats sagging skin and wrinkles, but it is designed for treating the fat that gathers around the neck and jaw area, creating a double chin. Kybella efficiently melts away chin fat to create a stronger, more masculine-looking jawline. 
Eyelid Surgery
Eyelid surgery, also known as blepharoplasty, is a procedure designed to address sagging skin, fat, and puffiness on the upper and lower eyelids, creating a more alert and younger-looking appearance. 
Cost
For a comprehensive listing of Skinzone's easy and affordable funding options, please visit our Financing page. 
If you enjoyed learning all about the benefits of body sculpting for men, then we recommend checking out the Skinzone Blog. You will find all sorts of great content like news articles, lifestyle advice, beauty tips, FAQs, listicles, and much more. 
Don't forget to stay updated on specials and to follow Dr. Vu on Twitter, Instagram, Facebook, and Youtube. Come and say hi and share your thoughts with us. 
We look forward to seeing you.
FAQ
What is male body sculpting?
Male body sculpting is any cosmetic procedure created to treat excess skin and fat in the male body. These methods are typically performed on patients who have recently undergone massive weight loss or bariatric surgery.
What is gynecomastia?
Gynecomastia is a condition found in men in which the breast tissue becomes swollen and enlarged as a result of hormone imbalances. 
References