Cheekbone Augmentation
Consultations offered at our two convenient locations in Alhambra and Santa Ana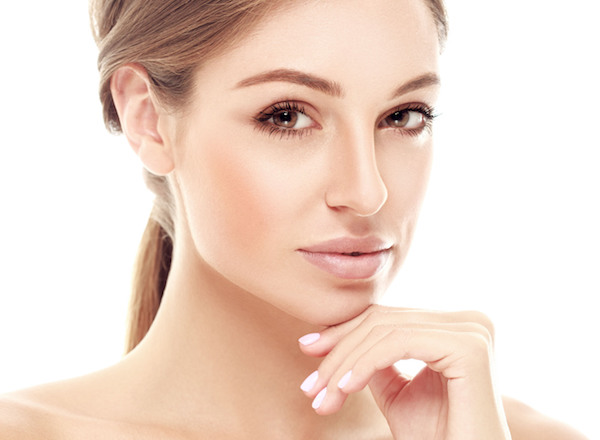 Full, defined cheeks are a sign of youth and beauty, but over time the face loses fat and bone, causing the cheeks to become flat and saggy, giving way to a sunken-in look.
Although some are born with naturally high cheekbones, achieving the look of sculpted cheeks can be accomplished through both nonsurgical and surgical treatments that focus on restoring plumpness, volume and definition. 
FAQs
How can you achieve Cheek Augmentation?
• Filler injectable (like Radiesse, Voluma, Sculptra or Vollure)
• Fat grafting or fat transfer

Filler gives immediate lifting and volume when injected at the cheek.  Depending on the brand of the product, the filler can last about one to two years.

Fat grafting is ideal for someone who wants to add a lot of volume as opposed to a slight fullness and create a lifting effect.  Fat grafting is a more permanent solution to cheeks that have gone flat with age or are hollowed.

Fat transfer is a two-step procedure, the first step involves harvesting fat from an unwanted location on your body like the abdomen or hip, then secondly transferring your fat to the cheek and face.
Who Should Consider Cheek Augmentation?
Those who have flat, deflated-looking cheeks, cheeks that lack definition, hollows in the cheeks or temples, wrinkles on the cheeks and those who have under-eye bags lines.
What to Expect with a Cheek Augmentation?
Filler and fat grafting give immediately lift and volume to the cheek and face achieving youthful rejuvenation.

Bandages or dressings may be applied to keep the treated area clean and to support the position of the filler or fat during initial healing once your procedure is finished.

While the initial outcome of fillers or fat grafting is present almost immediately, it will be obscured by visible swelling. It may take time for swelling to fully dissipate. Ice compress and anti-bruising cream like arnica cream may be applied to reduce swelling and bruising immediately after treatment.

The final results will be long-lasting; however, the initial healing phase may include localized swelling, discoloration, numbness or discomfort.