Breast Procedures
Consultations offered at our two convenient locations in Alhambra and Santa Ana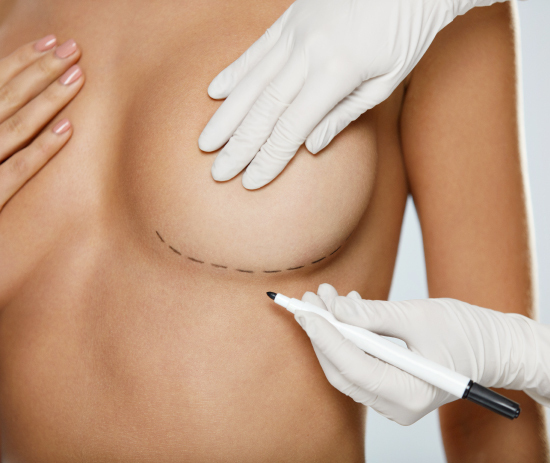 Breast enhancement is a category of surgical solutions that revitalize the breast's appearance by lifting, augmenting, reducing, or revising the breast's existing structure. While some of these procedures can be performed in tandem, all of them create incredible results as stand-alone treatments. At SkinZone Laser & Cosmetic Surgery, we believe a woman's breasts should look and feel exactly how she desires – regardless of what Mother Nature bestowed. This is why Dr. Hannah Vu offers her suite of breast enhancement procedures because she maintains that a woman should have autonomy over her anatomy. If you wish to see how Dr. Vu and her expert team can enhance your breast's appearance, please schedule a complimentary consultation at our Alhambra or Santa Ana location. To reach our office, please call:
Alhambra, CA: (626) 329-4555
Santa Ana, CA: (714) 361-1555
Breast Augmentation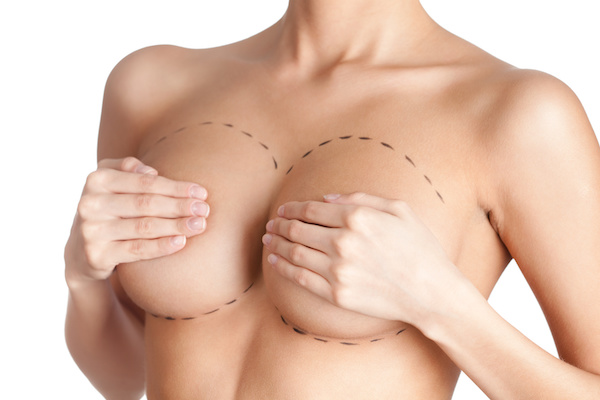 Breast augmentation is a procedure where a trained surgeon inserts implants to add volume and improve the appearance of your breasts. As one of the most popular cosmetic surgeries performed, breast augmentation can create a significant, positive influence on your body image.[1] Through a series of specifications, you can personalize your one-of-a-kind implants to suit your specific desires for your new breasts. These specifications include:
Composition
Breast implants are made from either silicone or saline. Saline implants are inserted in the breast pocket and filled with a sterile saline solution, while silicone implants come prefilled in a squishy mass that mimics the feel of natural breasts.
Size
The size of breast implants is not measured in bra cup size but rather in cubic centimeters (cc's). The size of your implants will depend on your preferences and the amount of breast tissue you have naturally to cover the implant.
Placement
Your implant can be inserted in two places:
Subglandular: this is when the implant is placed over the pectoral muscle and directly under the skin tissue. This location is ideal for women who have sufficient breast tissue to cover the implant.
Submuscular: this is when the implant is placed under the pectoral muscle. This location is ideal for women who do not have sufficient breast tissue to cover the implant. This method provides less projection than the subglandular approach.
Shape
A breast implant can be either round or anatomically shaped (teardrop). Round implants are circular and create a fuller breast with a large amount of cleavage, while anatomical implants have a slight slope to them. Some women choose anatomical implants to achieve a more natural-looking breast and some women pick round implants to create a fuller appearance with less volume.[2]
As she guides you through these choices for your perfect implant, Dr. Vu will be able to answer any questions you may have about your breast augmentation surgery and recovery.
Breast Augmentation with Fat Transfer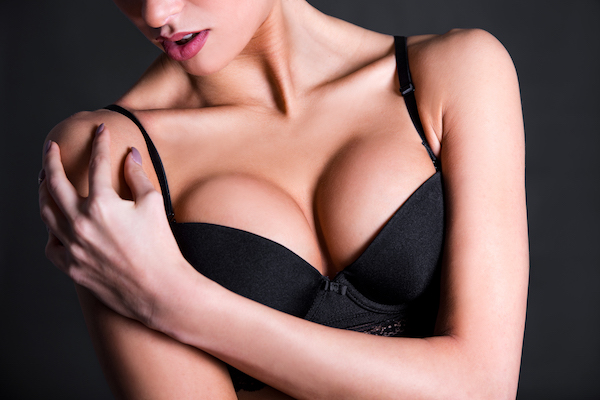 Using unwanted fatty tissue from other places of the body (called donor areas), Dr. Hannah Vu can perform a fat transfer to give your breasts a natural, contoured boost. She does this by first liposuctioning the unwanted fat from either the abdomen, thighs, or buttocks. Then, she inserts the fat in the breasts, molding and shaping it to project naturally and harmoniously with your other curves.
Breast Lift
As breasts enlarge with age, weight, and hormonal changes, the enveloping skin, supporting ligaments, and ducts stretch to accommodate the alterations in the woman's body. However, once volume decreases through aging, weight loss, pregnancy, and breastfeeding, your breasts can begin to lose their youthful shape and contours.[3] This loss of elasticity in the breast tissue is called ptosis. Ptosis can be gauged using the Regnault classification system.
Mild ptosis: the nipple is 1 centimeter below the inframammary fold (the crease of the breast).
Moderate ptosis: the nipple is 1-3 centimeters below the inframammary fold.
Severe ptosis: the nipple is at the lowest portion of the breast.
The only way to correct these signs of ptosis in the breast is with expert surgical intervention. To do so, Dr. Vu utilizes a mastopexy or breast lift procedure. A breast lift readjusts the appearance of the breast and nipple to a more youthful, uplifted orientation. Dr. Vu achieves this look by removing excess skin from the breasts and tightening the surrounding tissue to support the revitalized breast contours. Depending on the level of ptosis and the unique shape and size of your breasts, Dr. Vu will decide which breast lift approach can best create your desired results. You and Dr. Vu will discuss and decide upon which is best for you during your consultation.
Breast Reduction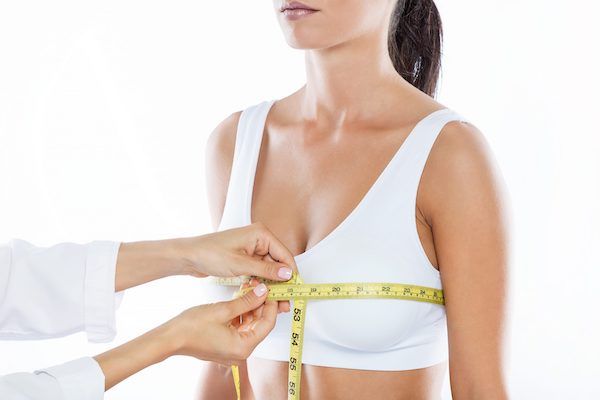 Women's breasts grow predominantly during puberty, pregnancy, and sometimes menopause. For some, they grow to an appropriate, manageable size that remains constant for their lives. For others, however, their breasts may grow so large that they are disproportionate to the rest of their body. This disproportion can lead to difficulty fitting in normal clothes, partaking in athletic activities, and experiencing chronic shoulder, back, and breast pain.[4] To alleviate these symptoms, Dr. Vu performs breast reduction surgery. A breast reduction removes excess breast fat, glandular tissue, and skin to achieve your desired breast size that is in alignment with the rest of your body.
Breast Implant Repair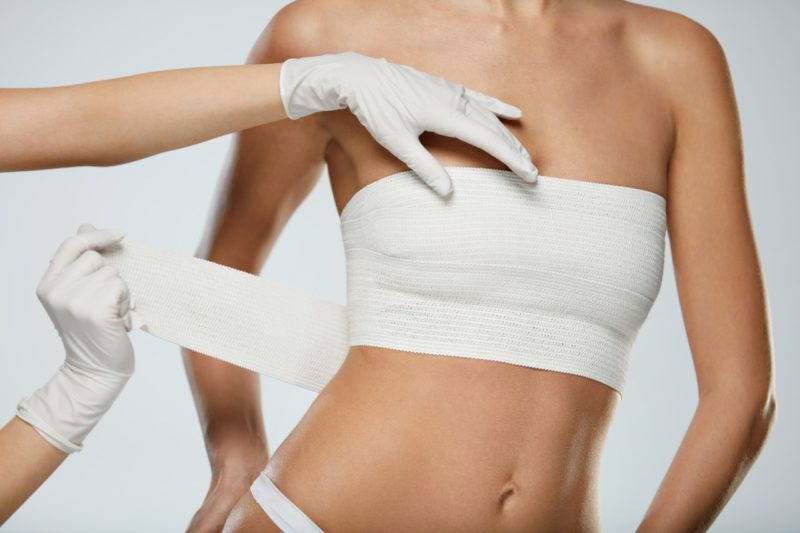 Breast augmentation is a common cosmetic procedure, and chances are you may have received breast implants earlier in life. These implants may have been great for that stage of your life but now no longer fit your physique or lifestyle. Or, perhaps, you weren't so thrilled with your breast augmentation results from another practitioner. Whatever the case may be, Dr. Vu knows that preferences change in all things – including the size, shape, and volume of your breast implants. That's why Dr. Vu offers Breast Implant Repair. With breast implant repair, Dr. Vu can correct uneven, displaced, deflated, or unsatisfactory augmented breasts. If you would like to see how Dr. Vu can reignite your already enhanced bosom, please schedule a complimentary consultation at either our Alhambra or Santa Ana office today!
Candidates
For those interested in one or more of our breast enhancement procedures, we recommend that you be at a healthy, stable weight before your procedure. We ask this because any weight change can significantly alter the results of your treatment. We also recommend that you have already completed your family; pregnancy and breastfeeding affect the breast tissue. This natural change in the breast tissue can alter the results achieved through your breast enhancement surgery. Lastly, if you smoke we do ask that you discontinue a few weeks before your procedure and the entire duration of your recovery. Nicotine constricts blood vessels which hampers the body's natural healing abilities and can diminish your results.
Complimentary Consultation
During her residency at the renowned University of British Columbia, Dr. Vu acquired the necessary skills and knowledge to be an expert in cosmetic surgery. While at the Martin Luther King Medical Center, she specialized in emergency facial and plastic reconstructive surgery. And now, as the founder of SkinZone Laser & Cosmetic Surgery, she is ready to handle your breast enhancement surgery. At your consultation, Dr. Vu will walk you through a brief physical exam and a new patient intake interview. Then, she will want to discuss your desired aesthetic results. It is important for her to fully understand what your expected results are. The more clearly your expectations are defined and communicated, the more likely Dr. Vu can achieve your goals. For breast enhancement surgery, the two biggest deciding factors are the patient's desired outcome and the characteristics of the patient's breast tissue.[5] While some wishes may not be achievable based on your breast's composition, Dr. Vu will find the best approach to achieve your longed-for results safely and effectively.
Recovery
Depending on the breast enhancement surgery you receive, we will ask that you wear a special garment around your chest for a couple of weeks. This garment will keep the treated tissue tight and optimize the body's ability to heal. It will also assist the body in accepting and adapting to your new, rejuvenated breasts. During your consultation, Dr. Vu will outline a timetable for recovery, and when you can resume normal life.
Cost
The cost of your breast enhancement surgery will depend your unique surgical requirements. We will discuss the cost of your personalized procedure during your consultation. If you would like to contact our office about pricing or financing options, please call:
Alhambra, CA: (626) 329-4555
Santa Ana, CA: (714) 361-1555
FAQ
What causes breast growth?
As the ovaries begin producing and releasing estrogen, fat collects in the connective tissue. This collection of fat is what causes the breast tissue and the duct system to grow and enlarge. This rate of growth is different for all young women.
What is a good age for breast augmentation?
The perfect age for breast augmentation surgery will differ for each patient. It is recommended to wait until the breasts are fully developed, which happens around the age of 18. It is also recommended to wait until you are done having children as pregnancy, childbirth, and breastfeeding all affect the size and shape of your breasts.
References
Ramachandran K. (2008). Breast augmentation. Indian journal of plastic surgery: official publication of the Association of Plastic Surgeons of India, 41(Suppl), S41–S47.https://www.ncbi.nlm.nih.gov/pmc/articles/PMC2825138/
Adams WP Jr., Mallucci P. Breast augmentation. Plast Reconstr Surg 2012; 130(4):597e–611e. doi:10.1097/PRS.0b013e318262f607
Ramanadham, S. R., & Rose Johnson, A. (2020). Breast Lift with and without Implant: A Synopsis and Primer for the Plastic Surgeon. Plastic and reconstructive surgery. Global open, 8(10), e3057. https://doi.org/10.1097/GOX.0000000000003057
Purohit S. (2008). Reduction mammoplasty. Indian journal of plastic surgery: official publication of the Association of Plastic Surgeons of India, 41(Suppl), S64–S79.https://www.ncbi.nlm.nih.gov/pmc/articles/PMC2825129/
Nava, M. B., Catanuto, G., & Rocco, N. (2018). A decision-making method for breast augmentation based on 25 years of practice. Archives of plastic surgery, 45(2), 196–203. https://doi.org/10.5999/aps.2017.00535