CoolSculpting
Consultations offered at our two convenient locations in Alhambra and Santa Ana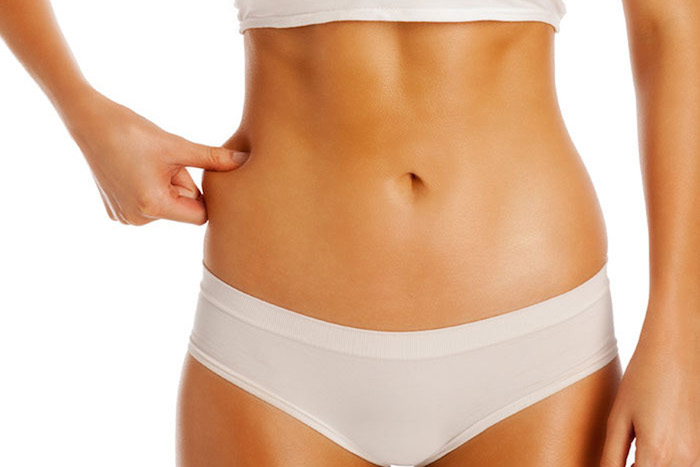 CoolSculpting is a revolutionary body sculpting procedure that reduces stubborn body fat using controlled cooling technology.
Defrost Your Best Self
Even with dedicated diet and exercise, some stubborn pockets of body fat can seem impossible to get rid of. We try our mightiest yet these areas evade our efforts. Everyone has regions of the body that like to collect fat deposits that refuse to shrink at our whims. CoolSculpting attacks these resistant fat deposits using an innovative cooling process that allows for targeted body sculpting.
At Skinzone Laser & Cosmetic Surgery, Dr. Hannah Vu, empowers you to be your best self. Dr. Hannah and her staff of health and beauty experts offer CoolSculpting, a non-invasive body contouring treatment, in and around Alhambra and Santa Ana, California. CoolSculpting works on both men and women and can help you achieve the vision for yourself you imagine.
If you're ready to say goodbye to unwanted body fat once and for all, book an appointment online for a consultation or give our offices in Alhambra and Santa Ana a call. Our office speaks English, Spanish, Vietnamese, and Chinese.
Alhambra: (626) 329-4555
Santa Ana: (714) 361-1555
What is CoolSculpting?
CoolSculpting uses a new technique called cryolipolysis to contour the body and reduce unwanted pockets of fat. This fat reduction treatment targets problem areas that are resistant to diet and exercise, resulting in a lean and toned physique that looks good from every angle.
How Does CoolSculpting Help Remove Body Fat?
When you lose weight through diet and exercise, the fat cells shrink but never completely leave your body. Everybody has regions of the body where fat tends to gather. This problem region might be the love handles, the belly, under the upper arms, or on the thighs. These stubborn areas of body fat seem impossible to tone despite your hard work and sacrifice. CoolSculpting offers a way to finally get rid of lingering fat cells.
The underlying science behind cryolipolysis is fascinating. Like many scientific discoveries, it was a serendipitous discovery. Scientists discovered this process when investigating infants sucking on frozen poles (think Ralphie in A Christmas Story licking the ice pole). Fat cells freeze at a higher temperature than surrounding tissue in your body. This means CoolSculpting can target and freeze fat cells with specialized cooling applicators and destroy unwanted pockets of fat without damaging your healthy tissue.
After the fat cells are killed, your body's immune system naturally flushes them out over the following weeks. The cryolipolysis process results in a simple and effective way to contour your physique.
Before and After Photos
What Is the Cost of CoolSculpting in Los Angeles?
While insurance companies consider CoolSculpting an elective procedure and do not offer to cover it, there are financing options available to help you devise a payment plan.
CoolSculpting's cost varies depending on the area of treatment and how many sessions you wish to schedule. The smaller the area, the lower the cost, while larger areas will incur greater costs. Treating multiple areas will also increase the cost, but ask about any specials that might be available for scheduling multiple treatment sessions. The advantage of CoolSculpting is that usually, only one treatment session is necessary to achieve the results you seek.
Different areas of treatment tend to cost less than others. CoolSculpting for the arms will cost less than CoolSculpting the abdomen. CoolSculpting both thighs, inner and outer, tends to be the most expensive area to receive treatment.
Benefits
Natural-looking results
Targeted fat removal
No downtime
Adaptable body sculpting
Minimally invasive
Multiple areas can be treated
Minimal discomfort
Long-lasting results
Boosts self-esteem and positive body image
More affordable than involved surgeries like tummy tu
Who Is CoolSculpting For?
CoolSculpting is a localized fat reduction procedure for men and women who want to reduce troublesome bulges without surgery.
If you're slightly overweight or have problem areas that refuse to slim down despite eating well and exercising, CoolSculpting can help. This body sculpting procedure is U.S. Food and Drug Administration (FDA)-approved to treat the following areas:
Thighs
Abdomen
Love handles
Back fat
Buttocks
Upper arms
Double chin
It's not a treatment for weight loss or obesity. It's best to be within 30 pounds of your ideal body weight to see the maximum benefits from
Your In-Depth Consultation in Southern California
Your body contouring journey begins with an in-depth consultation with Dr. Hannah. During your consultation, she wants to get to know you, your aesthetic goals, your medical history, and any concerns you might have. You should feel comfortable asking her any questions you might have about CoolSculpting or any cosmetic procedure. She believes in achieving natural-looking results that bring out the best version of yourself that you want to shine.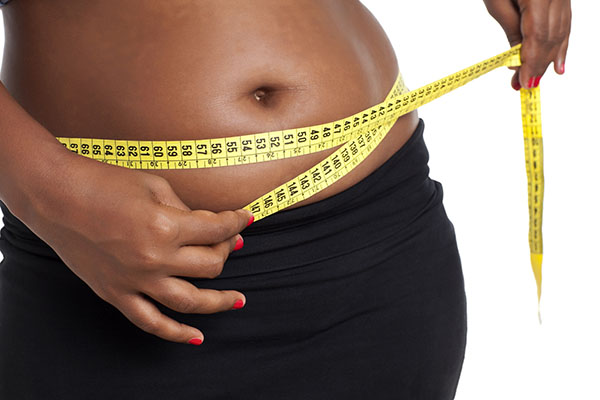 Dr. Hannah is a cosmetic surgeon serving the Southern California community for over 20 years. She focuses on enhancing the essence of her patient's beauty. To achieve natural-looking beauty, she builds her practice on three pillars: patient safety, technique and artistry. By placing her patient's safety first, Dr. Hannah will never agree to perform a procedure that might prove dangerous or carry too great a risk of complications. To achieve the optimal results for her patients, she couples an artist's eye for beauty with the precision necessary for any successful surgery. She's passionate about cosmetic surgery because it requires a deep understanding of the beauty at the intersection of art and science.
Call us at 1-800-983-4983 to schedule an appointment to discuss your concerns with our knowledgeable staff. Stay updated with the latest news in the world of aesthetic enhancements by following our blog.
How to Prepare for CoolSculpting
CoolSculpting is an easy procedure to prepare for. Patients should always try to stay hydrated, especially in the days before any procedure. On the day of your CoolSculpting procedure, eat a light meal and bring some entertainment with you. Patients usually like to read a book, watch something on their tablet or listen to music during the procedure.
What Happens During the CoolSculpting Procedure?
After discussing your particular goals and desired outcome, Dr. Hannah prepares you for CoolSculpting by applying a gel pad and specialized applicator to the treatment area.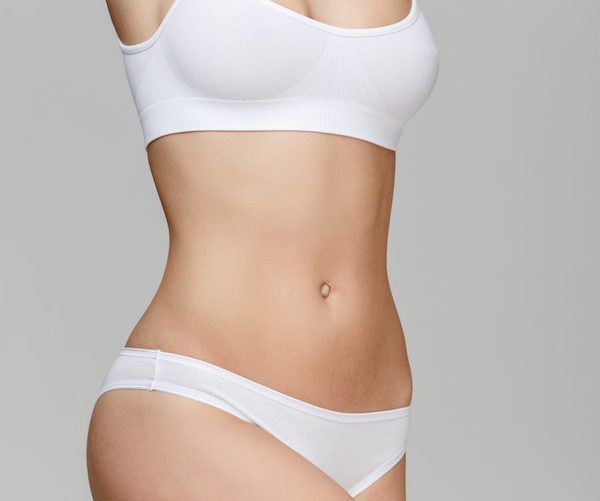 How long a CoolSculpting session will take depends on the area being treated. Larger areas or having CoolSculpting on multiple regions at once will require a longer session. Dr. Hannah spends about 35-60 minutes on most CoolSculpting sessions.
CoolSculpting requires no incisions or anesthesia, which keeps down the cost compared to other procedures. The procedure results in minimal discomfort. As the name suggests, it's a cooling procedure that may feel a little chilly at the treatment site for the beginning of the session. As the targeted area becomes numb after 5-10 minutes, the chilling sensation will subside.
What Can I Expect After the CoolSculpting Procedure?
There's no downtime needed after a CoolSculpting treatment, and most people return to work or normal activities immediately after leaving the office. Without missing work you reserve your paid days off for a later date to enjoy your new contours. Plus, you can further supplement your savings by not spending more on a lengthy recovery. Any side effects are minor and resolve within a few days or weeks, but you may experience:
Redness
Swelling
Bruising
Cramping
Skin sensitivity
What Results Can I Expect from CoolSculpting?
CoolSculpting has been growing increasingly popular with everyone from social media sensations to stay-at-home moms looking for the procedure. It's minimally invasive and qualifies as a "lunch-time procedure". Clinical studies have proven that CoolSculpting can effectively reduce fat deposits in targeted areas and help sculpt your body in ways that diet and exercise alone can't create.[1] Studies also show it is a very safe procedure that leverages your body's natural processing of cellular waste to expel your unwanted fat without damaging any of the surrounding tissue.[2] With qualified patients, it's an extremely safe procedure.[3] Even better, its safety has been firmly established for all skin types, with no reported discoloration or hyperpigmentation.[4]
To preview the type of world-class service you'll receive, read through the reviews left by our wonderful patients. We are grateful for having such a wonderful community of clientele.
Guide to Aging
CoolSculpting is a great technique to restore your youthful physique, but age affects us in a multitude of ways. With age comes unforgettable experiences and priceless wisdom. But sometimes, those wonderful memories etch themselves into our skin causing wrinkles and a loss of our youthful radiance. No matter what age you are, it's never too early or too late to practice self-care. Our Skinzone Guide to Aging offers some useful guidelines that everyone can benefit from, whether you just turn 18 or 80. While everyone ages differently, there are some universal tips that can help anyone.
FAQ
How long does it take to see results from CoolSculpting?
Usually your initial results start taking shape about 2-3 weeks after your initial session. But, due to its nature as an induced body sculpting procedure, final results won't become noticeable for a few months. 
How can I maintain the best results after CoolSculpting?
As with any body contouring procedure, maintaining a healthy lifestyle of a nutritious diet and exercise will see the best results. CoolSculpting is meant to complement a healthy lifestyle, not replace the benefits of diet and exercise.
References