Laser Hair Removal
Consultations offered at our two convenient locations in Alhambra and Santa Ana
Laser hair removal is an effective, non-surgical process that uses laser pulses to remove hair. The light energy from laser damages or even destroys the hair follicle which prevents new hair from growing in the treated region.
Tired of Unwanted Hairs?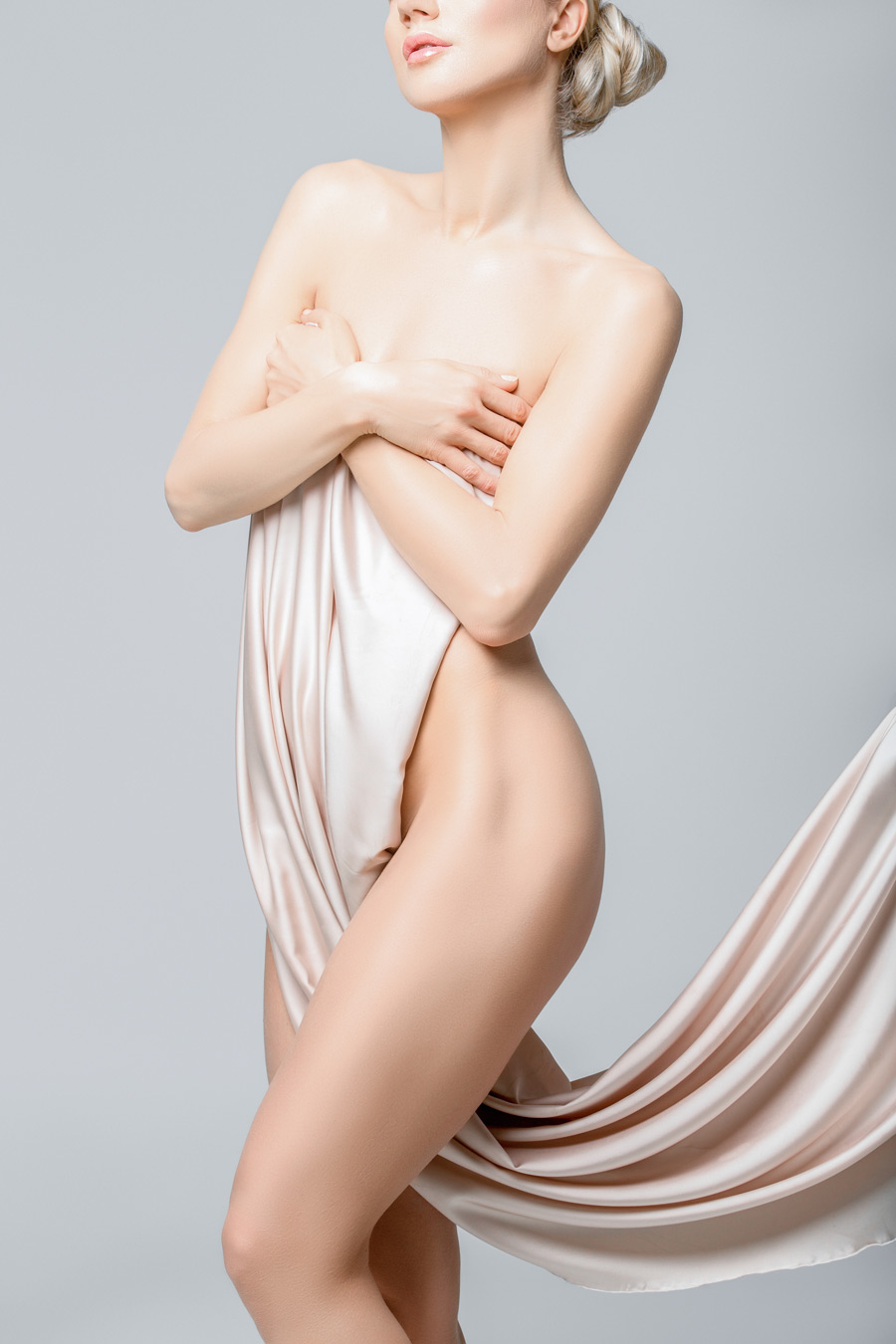 Do you dread the daily ritual of shaving multiple body parts? Have you ever forgotten your razor on vacation or before a work trip and had to scramble to find an emergency replacement? Maybe you spend hours every month plucking unnecessary hairs to achieve the appearance you want. Maybe you endure the pain of waxing just to enjoy a few months of reduced hair growth. Now, imagine waking up every morning with smooth, hair-free skin – no more shaving, plucking, waxing, or bleaching. Just think how much your life would change! With laser hair removal, you don't have to struggle with that pesky, unwanted hair anymore.
Dr. Hannah Vu, at Skinzone Laser and Cosmetic Surgery, specializes in procedures that help you achieve the personal aesthetic you want. With two California offices conveniently located in Santa Ana and Alhambra, Skinzone conveniently serves patients all over Los Angeles and Orange Counties. Reach out to Skinzone to schedule a free consultation.
For Alhambra, call (626) 329-4555 | For Santa Ana, call (714) 361-1555
Laser Hair Removal: a Smooth Process
Unwanted hair is a common condition for many adults. Does your hair seem to grow in all the wrong places? You might feel embarrassed if you forgot to shave before that special date or an important work meeting. Don't get caught in such a hairy situation! Laser hair removal with our top-of-the-line GentleMax Pro laser device, for both men and women, is one of the most popular requested cosmetic procedures in the entire world.[1]
Different types of skin may require different techniques. We employ technology proven to effectively treat unwanted hair on all skin types, including darker-skinned individuals.
With laser hair removal from Skinzone, you benefit from enduring hair removal that uses the latest in cutting-edge technology. The GentleMax Pro features a unique design that allows us to customize your treatment according to your hair color, skin texture, and location.
Benefits
Efficacy – Lasers effectively remove hair from many regions of the body
Targeted areas – Treatment area can be large or small
Fast process – Laser treatment is relatively quick and requires only several treatments.
Reliable hair removal – Regions treated with lasers for hair removal have a slow but predictable rate of hair return. Hair return can be remedied by annual maintenance.
Candidates
Men and women with dark hair are excellent candidates for hair removal. Traditionally, the treatment worked best on patients with light skin and dark hair, but recent advances in lasers make the treatment of patients with darker skin effective. Patients with white hair or blonde hair and light skin are generally not ideal candidates for optimal laser removal. Patients with skin rashes or infections should delay laser treatments until those conditions are remedied first.
Your Private Consultation in Southern California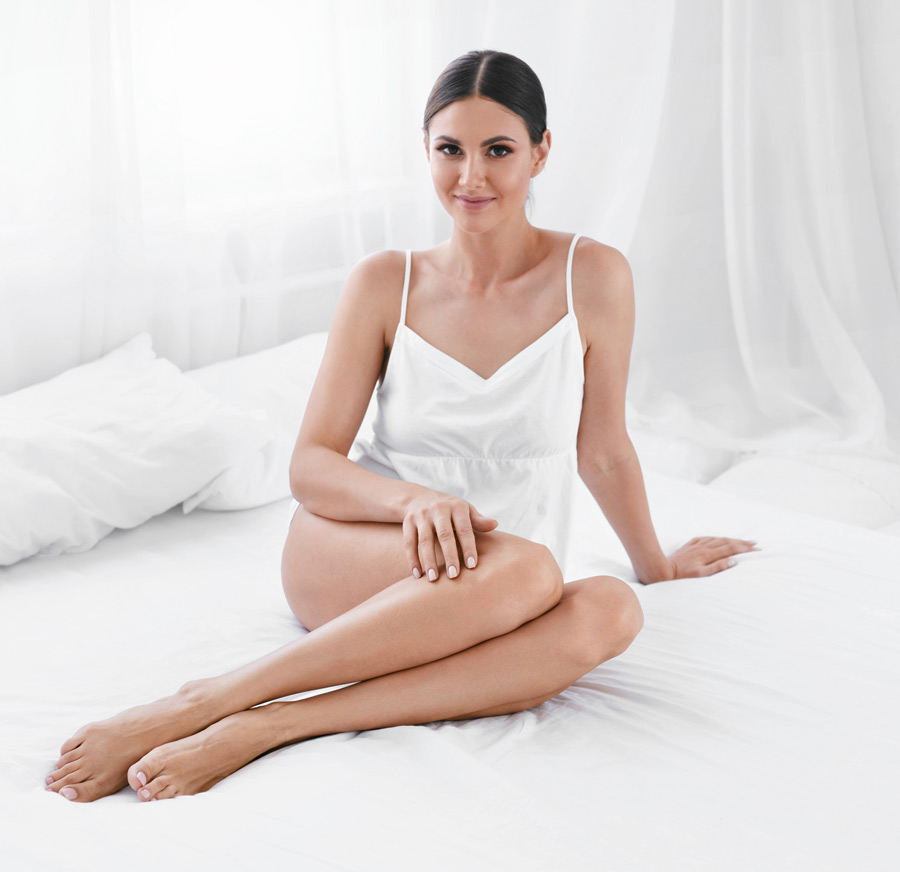 Before arriving at Skinzone Laser and Cosmetic Surgery, Dr. Hannah Vu served two residencies in Otorhinolaryngology. Don't worry if you can't pronounce it; Otorhinolaryngology is a subset of surgery that specializes in the head and neck. Her first residency at the University of British Columbia focused on cosmetic plastic surgery. Her second residency, at USC's Martin Luther King, Jr. Medical Center focused on the intense practice of emergency reconstructive surgery, facial and plastic. Dr. Vu developed the skills necessary to offer a menu of aesthetic rejuvenation procedures based on cutting-edge science tempered with an artist's vision.
Make sure to check out our customer reviews to get an idea of the experience of previous patients. Skinzone maintains multi-lingual offices offering service in English, Spanish, Chinese, and Vietnamese. Begin your journey to the smoother body you dream about with a private consultation with Dr. Vu. We offer consultations at our two convenient locations in Alhambra and Santa Ana. You can keep up to date with the latest Skinzone news by following our blog.
For Alhambra, call (626) 329-4555 | For Santa Ana, call (714) 361-1555
Preparation
Completely shave the area scheduled for treatment the day before the laser procedure. Do not wax, pluck, or use any other techniques except shaving. Bathe and clean the area with soap and water but do not use any cream, lotion, or skincare topicals prior to laser treatment. Avoid sunbathing or UV tanning for at least two weeks prior to your scheduled laser treatment. Discuss all medical conditions with your doctor during the consultation. This discussion should include mention of any Botox or dermal fillers that might be present near the region of treatment.
The Laser Hair Removal Procedure
Laser hair removal works like this: Laser light (using the Lightsheer and Vectus lasers) targets the hair-filled follicles lying below the surface of the skin. The hair follicles absorb the laser light. This absorbed light heats the hair, which destroys the re-growth potential of the follicle – all without damaging the surrounding tissue!
The laser removal process results in long-lasting hair removal from parts of your body that crave smoothness. Overall, the procedure incurs few, if any, side effects. You'll experience exceptional results in just a few treatments!
Skinzone conducts laser hair removal using local anesthetic. The use of local anesthetic leaves you in an awake yet relaxed state.
GentleMax Pro
GentleMax Pro is a top-of-the-line aesthetic laser treatment. The high-tech device offers speed, power and versatility. It is widely regarded as the gold standard for laser hair removal. The GentleMax Pro can also treat skin pigmentation and vascular lesions.
Lightsheer
Lumenis' Lightsheer laser works on all skin types. With customizable settings we can fine-tune the laser specifically to your skin tone and hair color. The Lightsheer uses 805nm or 1060nm wavelengths.
Vectus
Cynosure's Vetus laser specializes in hair removal over large surface areas. The Vectus works well on the back and legs when the patient wants a lot of that shaggy hair removed. 
Recovery
Make sure to follow any additional instructions provided by Skinzone and Dr. Vu to ensure you achieve the best results.
Laser hair removal requires minimal aftercare. The laser light lasts for up to 24 hours. During this 24-hour time frame, avoid the gym, taking hot showers, and visiting the sauna. Heated, humid conditions can sometimes promote bacteria growth which could cause spots. After 24-hours, you can resume your regularly scheduled activities, except you must keep the treated area out of the sun for a month following laser treatment. Use 30+ SPF sunblock for cases of unavoidable sun exposure.
Durable Results
Clinical studies in dermatology find that laser treatment is an effective, safe, and durable solution to unwanted hair.[2] Other studies examined patients' satisfaction with laser hair removal. The investigators found a very high degree of patient satisfaction with laser removal procedures in both the general population and in people with ethnic skin[3][4]. Only very minimal complications were found among the patients surveyed.
Complementary Procedures
Dr. Vu and Skinzone adopt a comprehensive outlook on cosmetic treatments. Our philosophy focuses on integrating the latest scientific and medical advances with an artistic eye for aesthetic detail. We help you achieve the appearance you dream about.
How Much Does Laser Hair Removal Cost in Los Angeles and Orange County?
The price of laser hair removal varies depending on the location of the unnecessary hair, your overall goals, and how many treatments are required to achieve the aesthetic you prefer. Invest in your future self by scheduling a personal consultation with Dr. Vu at Skinzone Laser and Cosmetic Surgery.
FAQ
How permanent is laser hair removal? 
Nothing in the universe is permanent. If a doctor claims hair removal is permanent, be wary of such promises. When conducted by an experienced professional, laser hair removal can have durable and long-lasting results. But nothing can guarantee 100% hair removal forever.  If hair eventually grows back, they tend to be much smaller in number and lighter. 
Is laser hair removal painful?
How much discomfort a patient feels depends greatly on the part of the body receiving treatment. Laser hair removal precisely targets hair follicles with laser light. Patients may experience a sensation similar to a rubber band being snapped against the skin. Afterward, it is normal to feel some slight irritation and minor discomfort. 
What areas can be treated for hair removal with lasers?
Back
Face
Legs
Arms
Bikini Line 
Chest
Underarms
Buttocks
Pubic region
How many treatments are necessary?
Laser hair removal will only work on active hair growth. Only about 20% of hair in a region grows at a given time. Usually between 5-9 treatment sessions are necessary after the initial session.
Because hair grows in cycles, patients should also return for annual touch-up treatments to defeat any stubborn hair growth that returns.
References