Eyelid Surgery (Blepharoplasty)
Consultations offered at our two convenient locations in Alhambra and Santa Ana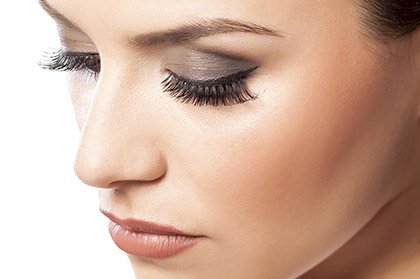 Your eyes process a lot of information. They observe the beauty of the world, they detect subtle gestures on a loved one's face, and they can see the aging process approaching from miles away. As your skin loses elasticity, your eyes are often the first to suffer the consequences.
Drooping eyelids and under eye bags can make you look older and worn out. Dr. Hannah Vu provides cosmetic eye surgery procedures at Skinzone Laser & Cosmetic Surgery in Alhambra and Santa Ana, California. She can restore the youthful appearance and functionality of your eyelids to counteract aging or other medical conditions. Book your consultation today and see how Dr. Vu can help you look and feel young again.
Before and After Photos
What Is Blepharoplasty?
Blepharoplasty is the technical term for eyelid surgery. The procedure can rejuvenate the eyes, helping them look rested and alert. An eye lift can be performed on the upper eyelids to raise the lids, making them appear perkier. Blepharoplasty can also remove bags from the lower lids to alleviate puffiness and sagging.
Upper Eyelid Surgery
A healthy upper eyelid descends approximately 1-2 millimeters over the top ridge of the cornea. When someone's lids hang further than that, it may alter their appearance and obstruct their view. Sagging upper eyelids could be a symptom of blepharoptosis, which is a muscular disorder. Blepharoptosis prevents an individual from maintaining fully open eyes without excessive difficulty or straining.[1]
Eyelid surgery can address the symptoms of blepharoptosis to lift your upper lids and your spirits simultaneously!
People with droopy eyelids may struggle with dermatochalasis. This is a condition characterized by excess skin over the eyelid. Regardless of what causes your sagging lids, Dr. Vu can help. Eyelid surgery removes unwanted fat and skin deposits, contouring the eye to your desire.
Lower Eyelid Surgery
If the lower lid droops away from the eye, it could be a symptom of ectropion. Ectropion has several root causes, including Bell's palsy, irritated skin, subcutaneous cysts, or even the simple matter of aging. As our bodies produce less collagen, the skin's underlying support begins to falter. Healthy skin gives way to saggy pockets and wrinkles. Age can make the lower eyelids droop.
By tightening the soft tissue and skin under your bottom lids, blepharoplasty can restore your eyes' youthful luster. Dr. Vu will assess the lateral canthi and fat propping up your lower lid before she performs an incision.[2] By understanding your anatomy's unique composition, SkinZone delivers optimal results.
Videos
Benefits of an Eye Lift
Blepharoplasty can perk up your appearance and trounce your insecurities. If you are unhappy with the way your eyelids feel or look, consider some of the many remarkable ways that Dr. Vu can help.
Lifts uncomfortably heavy upper lids
May improve vision
Removes unsightly "eyebags"
Slims and contours upper facial features
Tightens and firms delicate skin
Supports eyelid muscles that weaken with age
Restores elasticity around the lids
Removes excess skin
While you can never really go back in time, Dr. Vu can improve your future. Her eye lift techniques can replenish your vigor and restore your zest for life!
Candidates for Eyelid Surgery
Dr. Vu may recommend an eye lift procedure if you have drooping eyelids or undereye bags that interfere with your vision. She also performs eye lifts if you are dissatisfied with the appearance of your eyelids caused by sagging skin. If deflated fatty tissue is causing the bags under your eyes to weigh you down, then blepharoplasty may be the ideal solution for you.
You need to be in good overall health and have reasonable cosmetic expectations for surgical results.
Dr. Vu discusses your goals before the surgery and reviews your health history to ensure you are a great candidate for the procedure. The only way to know for sure if blepharoplasty is your path to aesthetic enhancement, schedule an appointment soon.
Personal Consultation in Santa Ana or Alhambra
To chart a path forward, first we must know what has led you here. Please be ready to share your medical records as well as your aesthetic goals. If you have pictures from your past that illustrate how your eyes looked in younger years, we would love to see them! Dr. Vu is a master of celebrating your natural contours. Eyelid surgery should not change the fundamentals of your appearance; instead, the procedure should help your best self emerge.
During your individualized consultation, feel free to ask any questions you may have about eye lift surgery.
Is the procedure right for me?
How will my eyelids look after eye lift surgery?
Where do you make the incision(s)?
What is the recovery time?
Dr. Vu and her associates are happy to answer all of these questions and more. In the meantime, please visit our blog to learn about our approach to wellness and cosmetic improvement.
Preparation for Blepharoplasty
During your tailored consultation, you will be given detailed instructions to prepare you for eyelid surgery. Arrange for a loved one to care for you – this includes driving you to and from the clinic for the procedure. Please do not wear makeup on this day.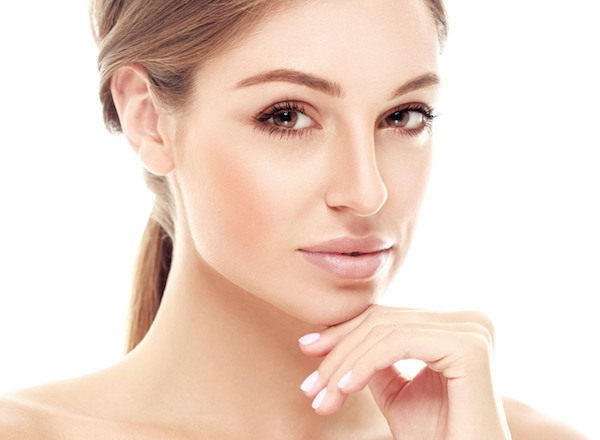 Dr. Vu may advise you to stop taking certain medications in the weeks prior to your surgery. Some anti-inflammatories impede the blood's clotting ability, so be aware of which supplements to avoid. We want you to approach your eye lift procedure with eyes wide open. Feel free to call us at 714-361-1555 in Santa Ana or 626-329-4555 in Alhambra with any questions regarding preparation for blepharoplasty.
Eyelid Surgery Procedure
From the moment you arrive for surgery, we want you to feel cared for and comfortable. You will receive the proper anesthesia before Dr. Vu contours your lids to the specifications upon which you agreed during your comprehensive consultation. All the eyelid surgery is done under local anesthesia with you relaxed yet awake. You can usually see the result immediately after the procedure, but the stitches stays in for five days, then removed.
Ptosis Correction
The iris is usually 80-90% visible. But if you struggle with heavy, drooping upper eyelids, your irises may be obscured. This condition is called ptosis. Dr. Vu can repair ptosis by strengthening and supporting the eyelid muscles. An upper blepharoplasty tightens skin and removes excess fat. This allows eyelid muscles some much needed relief!
Lower Eyelid Reduction
As you age, your lower eyelids may get bulky and puffy. Fat deposits can accumulate in small pockets below your eyes, forming "eye bags" that droop in an unappealing fashion. Dr. Vu can firm lower lids with surgical techniques designed to slim and trim. First, she makes a small incision below the lashes, along the natural crease. Then, she removes unwanted fat and sagging skin. When Dr. Vu closes the incision, she contours the lower eyelid, creating a stunning overall aesthetic.
Recovery
Following surgery, Dr. Vu may use cold compresses on your eyes to reduce swelling. You will wear loose gauze over your eyes for some time to keep the area clean. Dr. Vu will provide you with specific care instructions that may consist of oral or topical medications or antibiotics.
You may experience swelling and some discomfort around the surgical area. As your eyelids heal, you may notice bruising on and near your eyelids, or beneath your eyes if you undergo eye bag removal. You should avoid any activities that can cause dryness to your eyes, including reading, watching (too much) television, or wearing contact lenses.
Please follow all of Dr. Vu's thoughtful directions to ensure that your recovery is rapid and transformative!
During your recovery, you will need to protect your eyes from the sun. Use high-quality sun protection and dark sunglasses during your healing process whenever you go outside.
Amazing Results
Eye lift surgery does more than just raise your lids; it enhances your whole face. When your upper lids are treated, for example, your eyes can connect with others more openly. Also, Dr. Vu meticulously shapes your lower lids to blend seamlessly with the adjacent cheek lines, creating a smooth line.[3]
To immerse yourself in satisfaction, please check out our glowing reviews!
FAQ
Is eyelid surgery safe?
With any surgery, there are health risks. Dr. Vu performs a comprehensive health evaluation before the procedure to assess these risks. She reviews possible complications that may result following an eye lift and explains how her techniques minimize such issues. To discuss your concerns in detail, schedule a consultation at your earliest convenience.
What does blepharoplasty cost in California?
Healthcare is not a "one size fits all" endeavor. Your needs are different than everyone else's, so the price of your procedure will depend on many factors. To gauge your payment options, please visit our financing page or call 714-361-1555 (Santa Ana) or 626-329-4555 (Alhambra) with questions.
References
Cahill, K., Bradley, E., Meyer, D., Custer, P., et al. (2011). Functional Indications for Upper Eyelid Ptosis and Blepharoplasty Surgery: A Report by the American Academy of Ophthalmology. Ophthalmology. 118(12)2510-2517. DOI: https://doi.org/10.1016/j.ophtha.2011.09.029
Codner, M., Wolfli, J., Anzarut, A. (2008). Primary Transcutaneous Lower Blepharoplasty with Routine Lateral Canthal Support: A Comprehensive 10-Year Review. Plastic and Reconstructive Surgery. 121(1)241-250. doi: 10.1097/01.prs.0000295377.03279.8d
Rohrich, R.J., Ghavami, A., Mojallal, A. (2011). The Five-Step Lower Blepharoplasty: Blending the Eyelid-Cheek Junction. Plastic and Reconstructive Surgery. 128(3)775–783. doi: 10.1097/PRS.0b013e3182121618