Vampire Facial – PRP Microneedling
Consultations offered at our two convenient locations in Alhambra and Santa Ana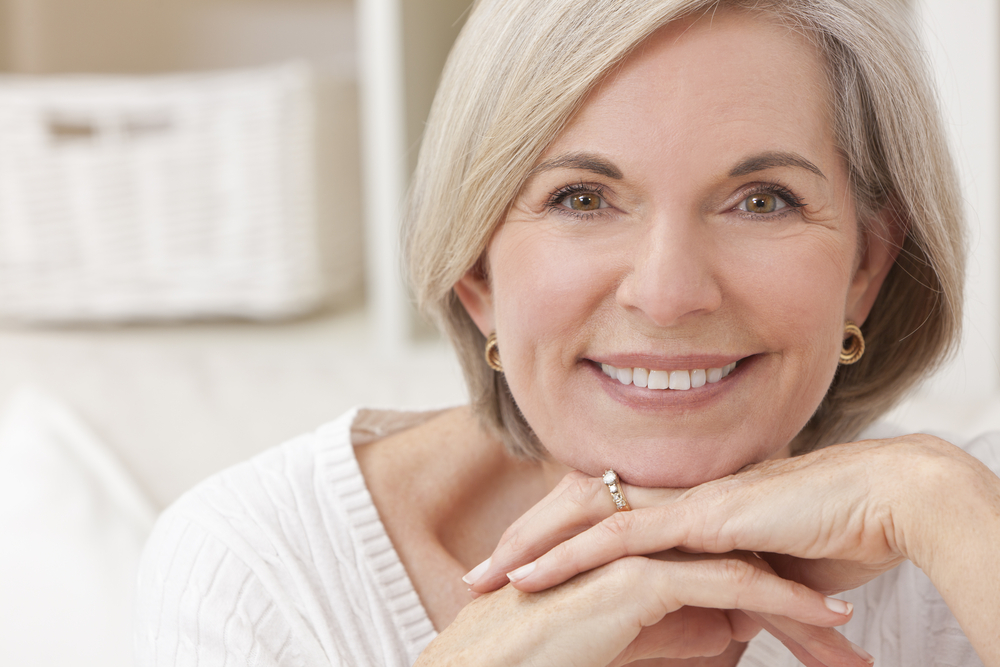 The Vampire Facial is a non-surgical cosmetic procedure to restore a youthful, glowing complexion. By combining PRP with microneedling, the Vampire Facial is one of the most effective and popular cosmetic procedures in the aesthetics industry. With social media starlets sharing "bloodied" pictures on Instagram and Twitter of their Vampire Facials, the procedure has grown wildly in popularity. But, much about the procedure remains in the dark! As we get older, different types of blemishes or skin conditions mask our face's natural beauty. To fight these, many of our patients try creams, serums, and toners but with little success. That's because these avenues to skin rejuvenation don't go deep enough – only quelling blemishes on the surface.
But with Dr. Hannah Vu's Vampire Facial, you can witness a totally re-"vamped" approach to skin rejuvenation. If you would like to see how a Vampire Facial can rejuvenate and revitalize your complexion, schedule a personal consultation at either our Alhambra or Santa Ana offices. To reach our front offices, please call:
Alhambra: (626) 329-4555
Santa Ana: (714) 361-1555
About Microneedling
Microneedling is a cosmetic procedure that creates micro-channels in your skin to elicit a wound-healing response in the dermis. With age, the cells responsible for collagen and elastin production have waned in efficiency, resulting in weakened or broken collagen and elastin fibers. Because these fibers serve as the scaffold for our skin's inner structure, when they lose their tension, the skin begins to wrinkle and fold. But, with microneedling, your skin experiences increase blood flow that brings along different restorative properties like enriching enzymes, cytokines, and a variety of platelet-derived growth factors.[1] These rejuvenating elements are responsible for the reigniting of collagen and elastin production in our dermis. With new collagen and elastin fibers, our skin's interior support is strengthened, smoothing out its exterior appearance. To restore homeostasis in the target tissue, the body continues to deposit collagen and elastin fibers over the next few weeks and months,[2] leading to results that continually improve well after their session with Dr. Vu.
About Platelet-Rich Plasma PRP
As mentioned earlier, platelet-growth factors play a vital role in our body's healing response. But what if there was a way to extract these platelet-growth factors to enhance its effects? Recently, there has been a growing interest in the medical and cosmetic fields to regenerate tissue during surgery and combat common signs of aging in the patient's facial appearance.[3] To extract PRP, we first take a sample of your blood and run it through a centrifuge. At this high rate of speed, the platelets and white blood cells separate from the other cells in the blood. This layer of white blood cells rises to the top of the vial and is called the "buffy coat". We take the buffy coat layer and formulate it into a serum. This PRP serum is organic to you, so it will not cause any adverse side effects but will:[3]
Revitalize the health and function of the weakened targeted cells
Reignite the body's healing response
Rejuvenate the skin cells' structure and tissue proliferation
Reverse skin discoloration and pigmentation for brighter skin
Benefits
With a Vampire Facial, patients receive an enhanced approach to microneedling and PRP for skin rejuvenation. Because these both boost each other's effects, they are the perfect pair to restore your glowing appearance. Other benefits include:
Continually Improving Results
Because the body's healing response occurs over a three-step process (inflammatory, proliferation, and maturation), the skin's refreshed structure gradually improves after your session. This gradual effect means that you can expect to see remarkable results that continue to improve well after your time with Dr. Vu. With the Vampire Facial, you can see your skin brighten, tighten, and liven with only a couple of quick, simple treatments.
Minimal Downtime
Because this treatment is minimally invasive, you will be able to walk right out of our care. While other facial rejuvenating procedures require extensive recovery time, the Vampire Facial only needs a day or two for the redness to subside.
Candidates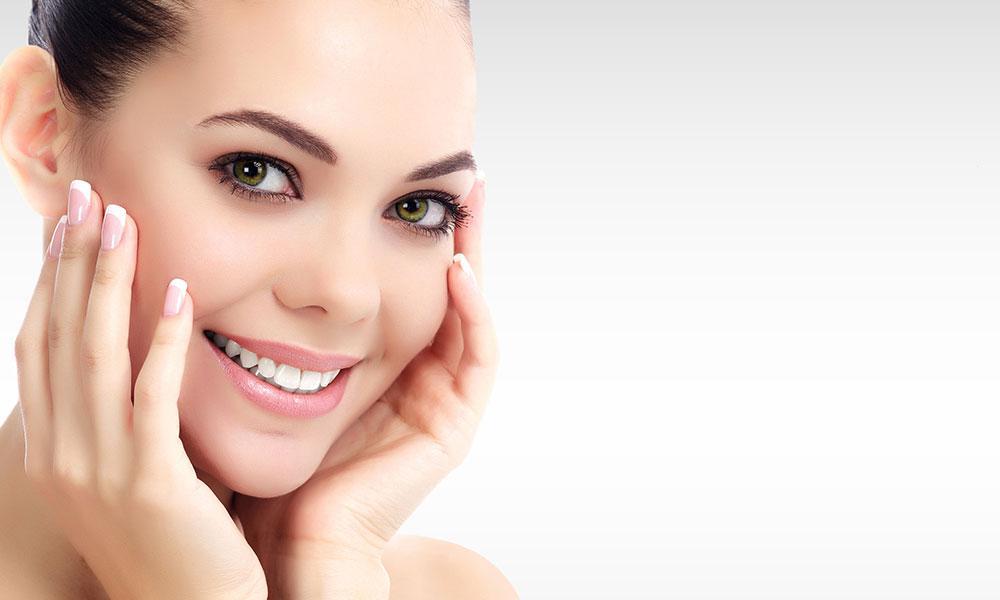 For those interested in the Vampire Facial, please schedule a personal consultation with Dr. Vu to begin the process. Everyone ages differently and at different rates. So, you might have wrinkles, fine lines, and folds earlier or later than the average patient. Don't worry – there is no "right" age for a Vampire Facial. While some older patients routinely undergo this treatment for maintaining a glowing complexion, others choose the Vampire Facial because of its preventative measures.
Personal Consultation
Dr. Hannah Vu is a long-standing expert in facial rejuvenation and anti-aging treatments. It is only right then for her talents and skill to culminate in perfecting the Vampire Facial procedure. With her expert skills, knowledge, and experience, Dr. Vu is proud to help her Southern California clientele. 
Your Consultation
We will begin your consultation with a brief physical examination and a new patient intake interview. After learning about your medical and surgical history, Dr. Vu will ask about your areas of cosmetic concern. As is common for many interested in the Vampire Facial, other anti-aging treatments catch their eye. Dr. Vu will answer any questions you may have about these other services and may recommend another for your unique conditions. Once she has explained what a Vampire Facial entails, she will construct a personalized treatment plan to address any other area of concern. Before we release you from our care, we will give you a list of preparatory steps to follow before your Vampire Facial treatment. Read these directions carefully as they may include personalized steps tailored to your treatment plan.
Preparation
Because a Vampire Facial does not include general surgery preparations, getting ready for your treatment will be much less extensive than other facial rejuvenation operations. Uniformly, we ask that if you smoke or take any blood-thinning medications (and other medications like fish oil omega, aspirin, Advil, and alcohol) discontinue five days before your treatment. We ask this because both can interact and alter your cardiovascular system and interfere with your body's healing response. Also, we ask you to arrive at your appointment with a clean face without any lotions, creams, or serums. Lastly, if you have an active HSV outbreak on any part of your face, we will need to reschedule your session as the Vampire Facial can worsen the breakout.
What Is The Vampire Facial?
Recovery
Right after the session, expect your skin to feel a little warmer, tighter, and redder. Because of the increased blood flow, the skin will appear this way for the next day or two. Be sure to avoid strenuous activities for the next couple of days. During this time, it is vital to remain well hydrated as water and moisture in the skin supply a healthy environment for our skin cells' rejuvenation. Also, because you do have open channels in your skin for the next few days, it is important to avoid wearing any makeup or applying any skincare products.
Results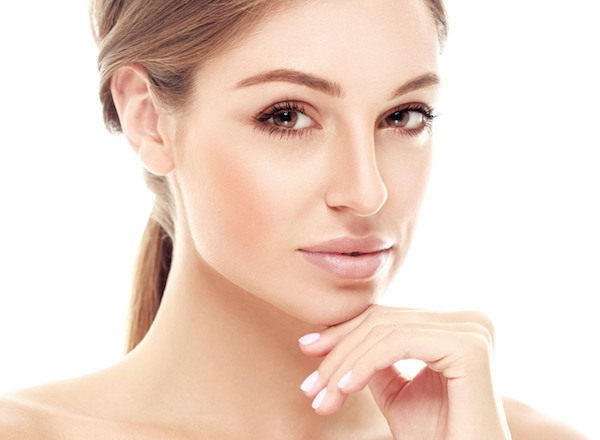 As the redness subsides and the skin's inner structure restores itself, wrinkles and fine lines will start to fade. The skin will become tighter and firmer in its appearance. Even months after the session, many say they still notice rejuvenating effects. So, if you're interested in seeing how the Vampire Facial can improve your complexion, please schedule a personal consultation at either our Santa Ana or Alhambra location today!
How Much Does a Vampire Facial Cost in Santa Ana & Alhambra?
The cost of your Vampire Facial will depend on the size of the area treated, the amount of serum used, and the number of sessions needed to see your desired results. For those who have questions about financing options, please check out our financing page or call us at either Alhambra: (626) 329-4555 or Santa Ana: (714) 361-1555. Dr. Hannah Vu's  Los Angeles office in Alhambra is situated conveniently close to both the 10 and the 110 freeways (close to Pasadena, San Gabriel, downtown Los Angeles, Hollywood and Beverly Hills). Located close to John Wayne Airport, we are also proud to serve the Orange County communities of Santa Ana, Tustin, Costa Mesa, Irvine, Newport Beach, Huntington Beach, Laguna Beach and surrounding localities. If you would like to stay up to date on all things Skinzone and Dr. Vu, please check out our blog! 
References
Sinno, H., & Prakash, S. (2013). Complements and the Wound Healing Cascade: An Updated Review. Plastic Surgery International, 2013, 1–7. https://doi.org/10.1155/2013/146764
Re-epithelialization: advancing epithelium frontier during wound healing | Journal of The Royal Society Interface. (2014). Journal of the Royal Society Interface. https://royalsocietypublishing.org/doi/10.1098/rsif.2013.1038
Roukis, T. S., Zgonis, T., & Tiernan, B. (2006). Autologous platelet-rich plasma for wound and osseous healing: a review of the literature and commercially available products. Advances in therapy, 23(2), 218–237. https://doi.org/10.1007/BF02850128