Lip Augmentation
Consultations offered at our two convenient locations in Alhambra and Santa Ana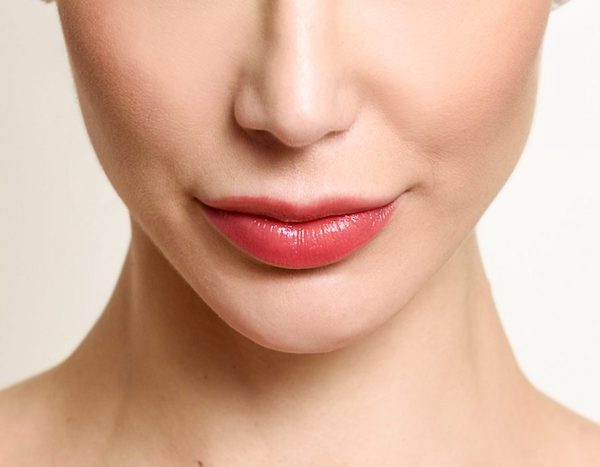 Lip augmentation is a procedure that uses injectable dermal fillers to increase the volume and firmness of the lips.
Lip augmentation with fillers are a great solution for those who have noticed thinner lips with age, or who just naturally have thin lips. This procedure is non-surgical, minimally invasive, and fast! Skinzone Laser and Cosmetic Surgery offers a variety of fillers that can improve the appearance of wrinkled, faded, and severe-looking lips. 
While each formulation has different advantages, all of these fillers contain hyaluronic acid. This powerful and naturally occurring rejuvenator works with your body to hydrate, volumize, and firm skin. Full, soft lips are associated with youth and sensuality and can make your smile shine. After your lip augmentation, you may find yourself lipstick shopping, or getting a few extra kisses. Dr. Hannah Vu knows the big difference that this small procedure can make, and can use her expert artistry to give you the lips of your dreams.
Contact her Skinzone offices in Alhambra at (626) 329-4555 or in Santa Ana at (714) 361-1555 to set up a free consultation today!
About Lip Fillers
Unlike Botox, which targets the muscles of the face, fillers do exactly what their name implies – but they don't stop there! Fillers are injected beneath the surface of the skin to fill up areas that have been "deflated." With age, the fat that made our faces plump and youthful becomes depleted. At the same time, we produce less and less collagen and hyaluronic acid, which kept our skin firm.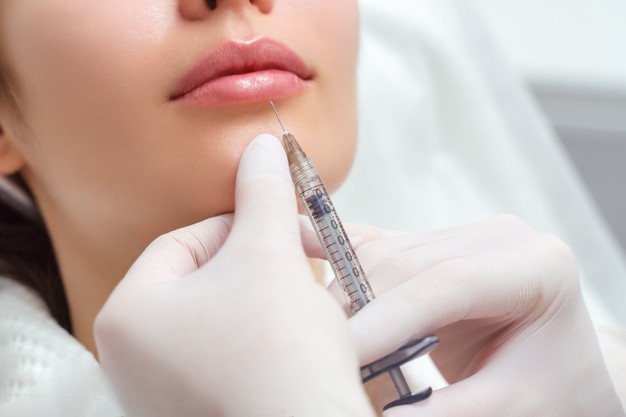 Here's where the fillers work their magic. Fillers look like a clear gel, but contain different amounts and preparations of hyaluronic acid. This substance occurs naturally in the human body and plays a variety of roles in many different types of tissue. HA has the amazing ability to bind to water molecules at 1000 times its own volume. (1)  It's the perfect plumping tool beneath the skin. HA also stimulates the skin's own natural production of collagen. Lip fillers with HA are able to offer short and long-term benefits for the health and beauty of your skin.
Before and After Photos
Benefits
Whether you're after a sexy pout or just a less subtle smile, lip fillers improve many of the signs of aging that manifest on our lips. Besides losing volume, lips also lose definition around the edges of the "vermillion," or the pigmented part of the lip skin- the area where you would apply lip liner. (2) This is also where many wrinkles appear and give the mouth a harsh, pinched expression. Luckily, lip fillers can improve all of these qualities. It's no wonder that lip augmentation is such a popular procedure!
Skinzone Laser & Cosmetic Surgery offers its patients the very best, and is proud to offer the Juvéderm collection of fillers for lip augmentation.
This hyaluronic acid-based filler comes in several different formulations that offer unique advantages. In fact, it's the #1 bestselling collection of dermal fillers in the world and was developed by the same company that produces Botox. Depending on your needs, you may benefit from Juvederm's Volbella, Ultra XC, or Ultra XC Plus. These fillers can last for up to a year, have a low risk of side effects, and treat both lip volume, and wrinkles around the mouth. (3) Dr. Vu will be able to recommend the right formula for you during your personal consultation.
Candidates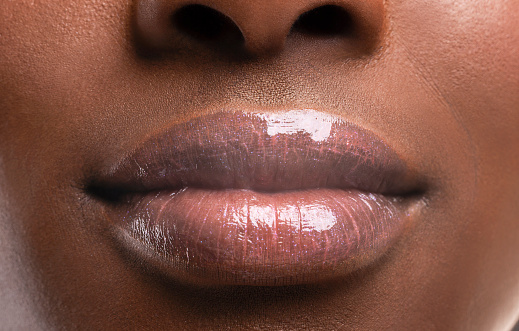 Ideal candidates for lip augmentation are in good physical health and over 21 years of age. Lip fillers are not for those who are currently pregnant or breastfeeding. Depending on your medical history, allergies, and prior surgeries or procedures, lip fillers may be a great option for enhancing your lips. During your personal consultation, you'll discuss your personal aesthetic goals and determine whether lip fillers are right for you. If not, Dr. Vu will be happy to suggest other effective options to achieve the best results. To read more about the outstanding outcomes that other patients have experienced under Dr. Vu's care, you can read her glowing reviews.
Personal Consultation
Dr. Vu wants to meet you. She understands that each patient is unique, and prides herself on giving each patient caring attention and honest advice. Her goal is to create artistic and natural-looking results that enhance the assets of her patients. After getting to know you, and examining your lips, she'll be able to design a customized treatment plan that uses specific lip filler technology to your best advantage. She'll be able to recommend the best filler and dosage and give you an accurate price quote for your treatment.
Skinzone has offices located in Santa Ana and Alhambra, so contact us online today to schedule a free consultation at your convenience.
Preparation
Because lip augmentation is a non-surgical and minimally invasive treatment, it involves little preparation.
Dr. Vu will make sure that you have all the necessary information before your injections so that you feel comfortable and confident. Because lip fillers are injected sub-dermally, it's generally advised to discontinue blood thinners before your procedure. Avoiding alcohol the day before and after your injections will also prevent excess bleeding. Be sure to let Dr. Vu know if you are taking any other medications or have any history of infections or inflammation of the skin or lips. This will avoid rare but possible side-effects. It's also recommended to refrain from strenuous exercise for 24 hours after your injections, while the filler settles into its new home and quickly gets to work.
Procedure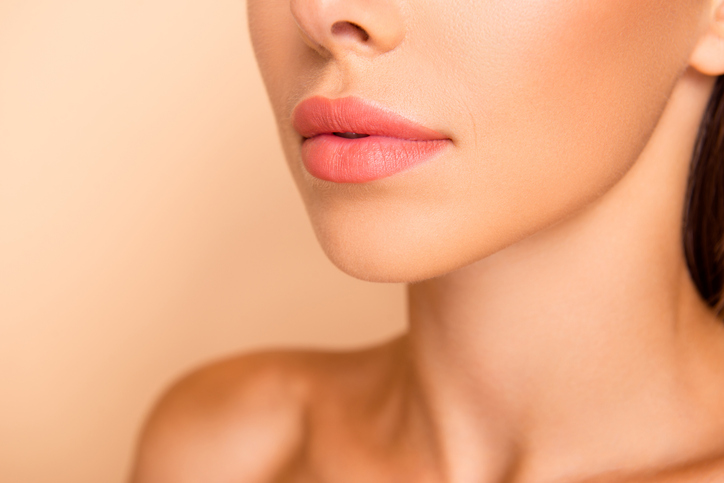 Before your lip fillers are injected, a topical anesthetic will be applied to the designated areas. Hyaluronic lip fillers also contain lidocaine, so your lips will be numbed from the outside and inside, and discomfort will be minimal. It's important that your filler is strategically injected to create a harmonious, well-balanced overall appearance. However, this procedure is a convenient and quick process that usually takes less than an hour. Although you may experience some discomfort such as light bruising or swelling afterward, you'll be able to continue your day. As the swelling subsides, you'll quickly see plumper, smoother lips that will make you want to pucker up!
Results
If you've noticed thinner, pinched-looking lips, or have always been unhappy with your meager mouth, lip fillers can be a game-changer. Women and men have turned to this popular procedure as a convenient way to rejuvenate and volumize for luscious-looking lips. In fact, the American Society of Plastic Surgeons reports in 2019 alone, over 2.7 million filler procedures were performed. (4) You can plan on enjoying immediate and satisfying results that can last for up to a year.
Complementary Procedures
You may find your voluptuous new lips are getting a lot of attention. But what else will people see? If you've always been unhappy with your nose, fillers can improve that too! Strategically placed injections of filler can change the shape of your nose without having to go under the knife. Non-surgical rhinoplasty is a fast and temporary way to explore a nasal enhancement without a long-term commitment or a lengthy recovery.
Dr. Vu can accomplish several effects using non-surgical rhinoplasty:
Create a smoother appearance on the bridge of your nose
Eliminate the appearance of dents, grooves, or depressions
Improve symmetry
Accentuate and lifting the tip of your nose
Raising the bridge of your nose
Non-surgical rhinoplasty can't actually make your nose smaller, but Dr. Vu can perform certain techniques that adjust key proportions to create the illusion of a more petite nose. If you're interested in learning more about what fillers can do for your facial balance, be sure to ask Dr. Vu during your consultation.
To find out about the other innovative procedures at Skinzone, and get a sneak peek into her practice, follow Dr. Vu's blog!
How Much Does a Lip Augmentation Cost?
Because every patient is different, the number of injections, amount of filler, and type of filler will vary for each lip augmentation. This means that the cost of each procedure will also vary. Dr. Vu will be able to give you an accurate estimate during your personal consultation. Knowing you look your best feels good, but so does saving money. Keep an eye on our website for special offers available at both our Alhambra and Santa Ana locations. But that's not all. The Skinzone rewards program lets you earn points that you can redeem for a discount on your next procedure. 
Earn extra points by referring friends and family after they complete a service.
References