Breast Augmentation
Consultations offered at our two convenient locations in Alhambra and Santa Ana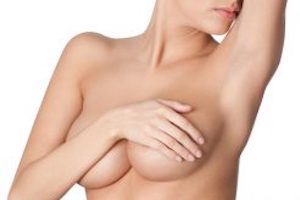 Do you wish tops and dresses looked better on you? Do you look for ways to feign a more enhanced bust? From inserts to tape, many women are looking for a solution to increase the size of their breasts. Don't stay unsatisfied with your cup size for another moment.
Dr. Hannah Vu, MD is a well trained, skilled, and talented cosmetic surgeon serving Alhambra, Santa Ana, and their surrounding areas. Dr. Vu offers a long-lasting, natural-looking solution to your breast size woes: Breast Augmentation! Dr. Vu can work with you to increase your confidence and create a beautiful, natural-looking bust. You'll not only love the results; you'll appreciate the boost of self-esteem you receive from breast augmentation.
Schedule your consultation today by booking an appointment online.
Before and After Photos
About
Breast Augmentation is a surgical procedure that utilizes breast implants to increase cup size. There are a number of options when it comes to selecting breast implants. Dr. Vu will work with you to determine the best combination for your goals and needs. She is committed to using the latest techniques to address your bust.
Benefits
Women opt for breast augmentation for a number of reasons. Because there is so much a breast augmentation can do for you, it is not a one size fits all solution.
Breast Augmentation Benefits
Increased confidence
Enhanced bust
Better fitting tops and dresses
No matter what your reasons may be for seeking a breast augmentation, Dr. Vu is sure to deliver the results. Contact SkinZone today to schedule a personal consultation.
Candidates
Ideal candidates for breast augmentation are women who are looking to increase their breast size. They are dissatisfied with not being able to fill shirts or show adequate cleavage in dresses. Women may also experience mild sagging of the breasts following childbirth, breastfeeding, or weight loss. Women looking to undergo breast augmentation are also nonsmokers in good health who have realistic expectations for breast augmentation.
If you are a candidate for breast augmentation, reach out to SkinZone to schedule a private consultation today.
Consultation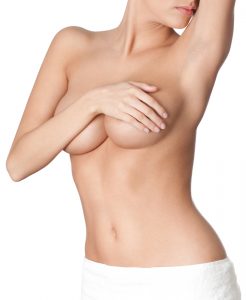 A complimentary private consultation with Dr. Vu will be your opportunity to discuss your goals and expectations regarding breast augmentation. You are encouraged to bring photos with you to help visualize your desired bust. Dr. Vu will inquire about your medical and health history, discuss the breast augmentation procedure with you, and examine your breasts to ensure you are a candidate for breast augmentation.
If Dr. Vu determines your needs may be better met with an alternative procedure, she will provide you with her professional medical opinion.
If you are determined to be a candidate for breast augmentation, Dr. Vu will customize a treatment plan for you. You will be provided a quote and given instructions specific to your case to prepare for your breast augmentation.
Ready to learn more about Breast Augmentation in Alhambra or Santa Ana? Call SkinZone at 1-800-983-4983 today to schedule your one-on-one consultation.
Preparation
To best prepare for your breast augmentation with SkinZone, Dr. Vu will provide you with specific instructions during your pre-operative evaluation. As general directives, Dr. Vu may inform you to stop or reduce any anti-inflammatory medications or supplements such as aspirin or ibuprofen. You will also need to arrange for a trusted adult to drive you home after your breast augmentation and stay with you for at least 24 hours. These instructions are to ensure your safety and successful surgery.
Procedure
Right before your procedure, Dr. Vu will meet with you to review your treatment plan. She will mark your breast with a surgical marker to highlight anatomical landmarks, incision placement, and other areas of focus. She will make sure you are comfortable with moving forward with surgery and answer any questions you may have.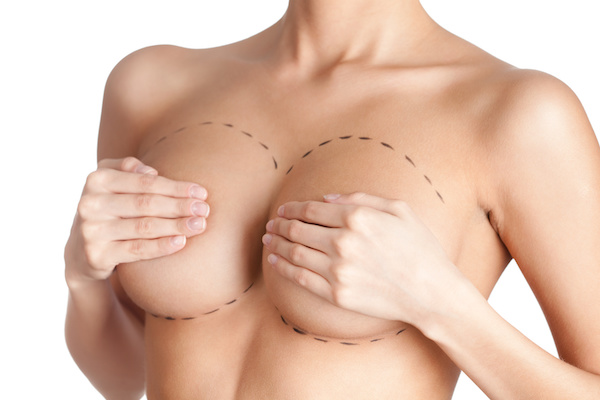 While in the operating room, you will be provided a local anesthesia to keep you comfortable during the procedure. This allows for a quicker recovery and less pain during and after the procedure. Dr. Vu will utilize the treatment plan to inform each step of the process. 
Videos
Breast Implant Options
There are many options to consider when opting for breast augmentation. From implant size to shape of implant, you can decide which combination works best for you and your goals.
Incision Placement
Incisions for breast augmentation can be placed in one of several locations to conceal them in the natural folds or pigmentation of the skin.
Periareolar Incision
This incision is made around the lower edge of the areola. Any scarring is well hidden by the change in pigmentation between the skin and areola.
Inframammary Incision
The inframammary incision is located in the natural fold under the breast, concealed by the breast itself.
Transaxillary Incision
Transaxillary incisions are placed in the natural creases of the armpit. They are unnoticeable as there is no visible scarring on the surface of the skin near the breast, making the incisions inconspicuous.
Breast Implant Size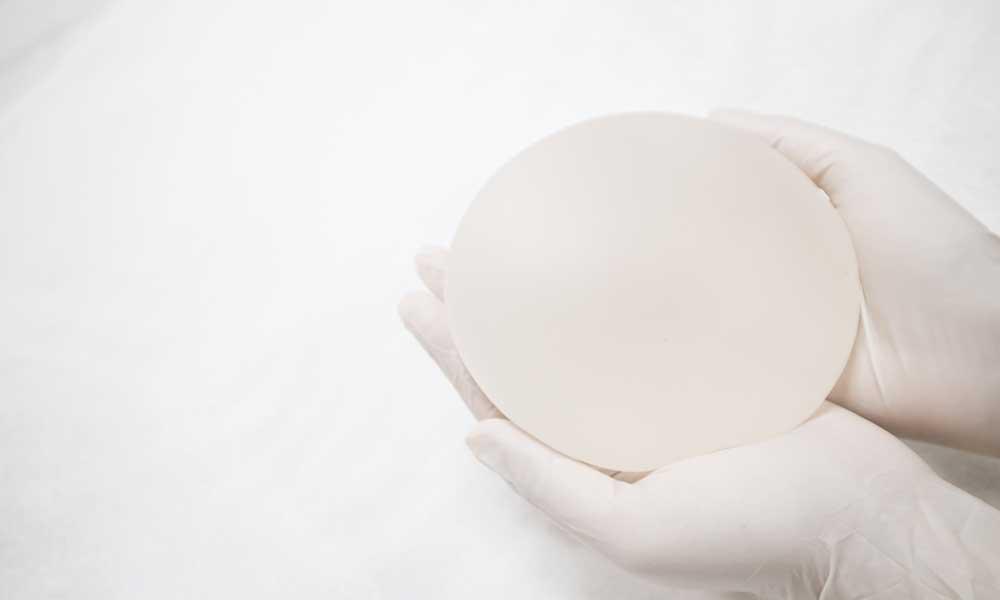 There are a plethora of implant sizes available. They are measured in cubic centimeters, or cc's, instead of by cup size. Your ending cup size after breast augmentation will be dependent on the amount of breast tissue you have naturally and the amount of cc's added from a breast implant.
Breast Implant Type
There are many combinations of breast implants on the market. You will select the combination that works best for you during your pre-operative appointment.
Saline
Saline implants have a silicone outer shell and are filled with a sterile saltwater solution. Saline implants are placed in the breast pocket in an empty state. They are then inflated to the appropriate size with the saline solution.
Silicone
Silicone breast implants have a silicone outer shell and are filled with a medical-grade silicone gel. The implants are prefilled, so the size you choose during your evaluation is what will be inserted.
Gummy Bear
Gummy Bear breast implants are, by definition, silicone implants. The difference is that Gummy Bear implants are filled with a more cohesive medical-grade silicone gel. The silicone gel is "form-stable" meaning that if the shell ruptures, the internal silicone will maintain its shape.
Breast Implant Texture
Breast implants are available with smooth or textured shells. Textured outer shells keep the implant from moving about in the breast pocket. This maintains the orientation of the implant which is important in the case of "teardrop" shaped breast implants.
Breast Implant Shape
The shape of the implant contributes to the shape and projection of the breast following breast augmentation.
Round
Round implants appear fuller and implants with a higher profile can provide additional projection.
Anatomical (Teardrop)
Teardrop implants have a natural slope with more fullness in the lower pole, much like natural breasts.
Breast Implant Placement
Your implants may be placed in either the submuscular (under the pectoral muscle) or subglandular (above the muscle/behind the breast tissue) space. Breast implant placement will depend on what works best for your anatomy and goals.

At the end of your breast augmentation surgery, Dr. Vu will ensure your breasts are symmetrical, aesthetically pleasing, and natural-looking! She will expertly close your incisions and you will be taken to a recovery area where you will be observed.
Recovery
After your breast augmentation surgery, you can expect your breasts to be swollen and tender. You will need to continually wear a support bra until Dr. Vu instructs you otherwise. Any significant discomfort should subside within about 3 days. You will be able to take Tylenol or Advil to manage any discomfort.
Be sure to follow all post-operative instructions provided by Dr. Vu carefully during the recovery period.
From there, you should experience mild discomfort and swelling for a few weeks as your breasts continue to heal. Because a local anesthesia will be used during surgery, you can expect a quicker recovery, less risk, and less pain than with general anesthesia. You will be able to flaunt your results soon after breast augmentation surgery!
Results
Dr. Vu prides herself on achieving natural-looking results when it comes to breast augmentation. You can expect your breasts to be larger but also complimentary to your physique. Dr. Vu will use her expertise to help make you feel more confident and comfortable in your skin following breast augmentation. With breast augmentation, you not only look good but also feel good when working with Dr. Vu and the entire Skinzone Medical team.
If you are ready to realize the benefits of breast augmentation for yourself, contact us today to schedule your consultation.
Pricing
The cost of breast augmentation is as unique as you are. This will cause pricing to vary between patients. The only way to obtain an accurate quote for your breast augmentation procedure is to attend a consultation with Dr. Vu. Your tailored procedure plan will inform any pricing.
To receive accurate pricing for your breast augmentation, call Skinzone Medical today at 1-800-893-4983 to schedule a private consultation!
FAQS
WHAT IS A BREAST AUGMENTATION?
Breast augmentation enhances the size and shape of your breasts using either silicone or saline implants. Dr. Vu increases your breast size to compliment your natural figure without your breasts becoming over-enlarged. The procedure increases breast volume, rounds and evens them out, and improves their balance.
HOW DO I KNOW IF I'M A GOOD CANDIDATE FOR BREAST AUGMENTATION?
Breast augmentations aren't for everyone. It's important to consider all aspects of the procedure and discuss your goals and expectations with Dr. Vu before proceeding. You may be a good candidate if you:
• Are in good physical condition
• Have fully-developed breasts
• Have realistic expectations for your results
• Are dissatisfied with your breasts' shape or volume
• Have uneven breasts
Dr. Vu performs a physical exam to evaluate the condition of your breasts. Using your natural body size and medical history, she determines which implant type and size is right for you.
WHAT ARE THE RISKS OF BREAST AUGMENTATION?
Dr. Vu discusses all associated risks based on your medical history before the procedure. You may need future surgeries to replace implants since they aren't guaranteed to last a lifetime. You also need to follow up with regular examination appointments to monitor your breasts and the implants' health.
Additional Resources
American Society of Plastic Surgeons. (2020). Breast Augmentation. Retrieved from https://www.plasticsurgery.org/cosmetic-procedures/breast-augmentation
Marin, V.. (2020). Enhancing breast augmentation results. Retrieved from https://www.plasticsurgery.org/news/blog/enhancing-breast-augmentation-results
Mayo Clinic. (2020). Breast Augmentation. Retrieved from https://www.mayoclinic.org/tests-procedures/breast-augmentation/about/pac-20393178