Liposuction
Consultations offered at our two convenient locations in Alhambra and Santa Ana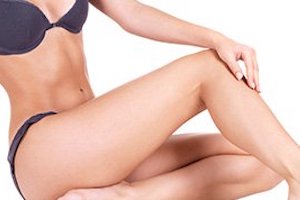 Diet and exercise form the cornerstones of health and happiness. But sometimes, even the best intentions fail to deliver the curves and contours you may desire. If you are struggling to lose bothersome bulk in your "problem areas," then liposuction may be the perfect supplement to your workout routine.
Trimming and tightening your shape can restore your self-confidence. Dr. Hannah Vu performs a variety of liposuction procedures at Skinzone Laser & Cosmetic Surgery. With convenient locations in Alhambra and Santa Ana, California, Skinzone can assist you with fat loss when exercise and diet aren't helping. Book your appointment online today – we can't wait to unleash the sleek new you!
Before and After Photos
Liposculpture vs. Liposuction
Liposuction is the second most popular cosmetic procedure in the United States. Only breast augmentations are performed more frequently. In both cases, medical science offers patients the opportunity to amplify their aesthetics and control their own destinies.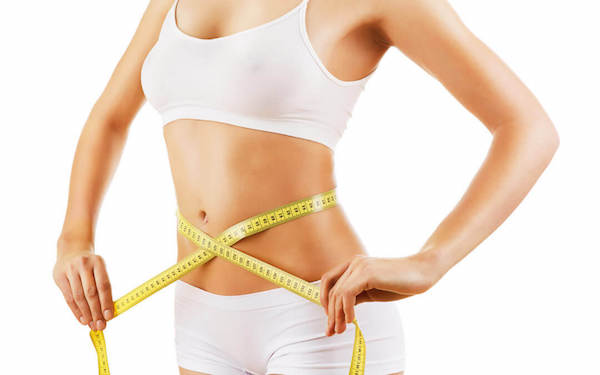 Liposuction removes unwanted fat deposits from targeted areas that are often difficult to tone and define. Dr. Vu's meticulous, precise techniques will transform these areas, pleasantly contouring them by selectively removing the fat you want gone. Liposuction can reduce the size and revolutionize the shape of the thighs, abdomen, hips, flanks, knees, ankles, neck, and arms.
What Is Liposculpture?
While liposuction is an aesthetic surgical procedure, liposculpture is an artful body shaping technique. Dr. Vu practices liposculpture and liposuction simultaneously to produce desired results and craft dazzling silhouettes.
Eliminate those stubborn "love handles" with innovative techniques to re-sculpt your body into the one you've always wanted!
Benefits of Liposuction
Liposuction removes excess fat from certain areas of the body. Liposculpture is the specialized branch of liposuction that Dr. Vu has perfected over her years of proficiency. In Dr. Vu's hands, a liposculpture device is like a magic wand. Everywhere she waves it, she creates wonder and splendor. Some of the benefits of Dr. Vu's artistry include:
Smaller tummy
Slimmer thighs
Tighter buttocks
Trimmer hips
Radiant facial features
A sculpted neck
Eliminated "double chin"
Candidates for Liposculpture
If you are a healthy individual in Alhambra or Santa Ana, then you may be the perfect candidate for liposculpture with Skinzone. Eligible patients include anyone who is dissatisfied with the size or shape of their "problem areas" and wants the assistance of a trained medical staff.
To determine if liposculpture is right for you, please contact Skinzone at your earliest convenience.
Liposuction is not intended to be a weight loss procedure. If you experience frequent fluctuations in your size and/or shape, then you may want to wait until your weight has stabilized. A typical liposuction procedure only removes one to ten pounds of fat. The beauty of the process, however, is that those pounds are removed from the precise areas you want contoured.
Personal Consultation in Santa Ana or Alhambra
From the moment you arrive at Skinzone, we want you to be comfortable. You will be asked about your medical history, but even more important: you will be invited to share your future goals. Tell us what areas of the body you celebrate and which ones need a little more love.
Dr. Vu will assess your situation and formulate a plan. Every figure is unique, so no two strategies are the same. We encourage patients to ask plenty of questions throughout the consultation process. If you are at a loss for words, here are some conversation starters to keep in mind:
Will liposuction work for me?
How many areas can I have contoured at once?
What will I look like after the procedure?
How will my skin feel once the unwanted fat is removed?
Communication is essential to successful cosmetic surgery. After all, we can't achieve your goals if you don't tell us all about them! In a continued effort to communicate to our Alhambra and Santa Ana neighbors, Skinzone updates our blog regularly. Feel free to read along and get a glimpse of our dedication and expertise.
Preparation for Liposuction
During your one-on-one consultation, a Skinzone representative will provide a list of detailed instructions tailored to your specific procedure. You should stop smoking several weeks before surgery. Tobacco products inhibit your body's resilience and general sense of wellness.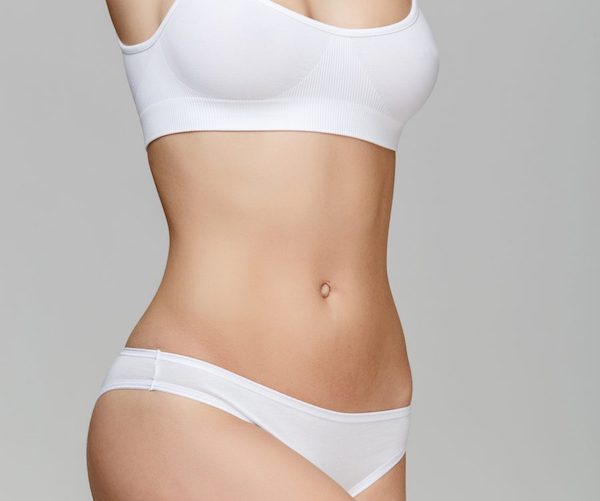 Please plan ahead by arranging transportation to and from Skinzone on the day of your liposuction treatment. You should also fill your prescriptions ahead of time. Your attentive Skinzone team will give you a complete list of medications that you might need to make your recovery a complete success.
Speaking of recovery, it is wise to appoint a caregiver. This is a family member or friend who can monitor your wellbeing leading up to and following surgery. Please follow Dr. Vu's specific directions to be properly prepared for liposculpture surgery.
The Liposculpture Procedure
The process begins with a small incision near the target area. This allows a thin tube, called a cannula, to deliver tumescent liquid to numb and sterilize the unwanted fat as it is loosened for removal.
Skinzone is proud to offer the safest, most stunning liposuction techniques in California.
Dr. Vu uses True Tumescent Liposuction to soften fat without the pain and surgical risks associated with traditional liposuction. She administers local anesthesia for your comfort during the procedure.
SmartLipo
To amplify your aesthetics, consider our SmartLipo option. This method uses lasers to liquefy unwanted fat as it stimulates collagen production.
Whichever of Skinzone's exceptional techniques you receive, the results are astonishing. Dr. Vu maneuvers the cannula to contour your body and gently vacuum away bulk and bulges. She then gently closes your incision(s), leaving only excellence behind.
Rapid Recovery
Due to the fact that Dr. Vu uses a local anesthetic, her patients enjoy a shorter recovery time than they would at other surgical centers. General anesthesia yields disorientation and doubt. Wouldn't you prefer to enjoy your fabulous new frame with a clear mind?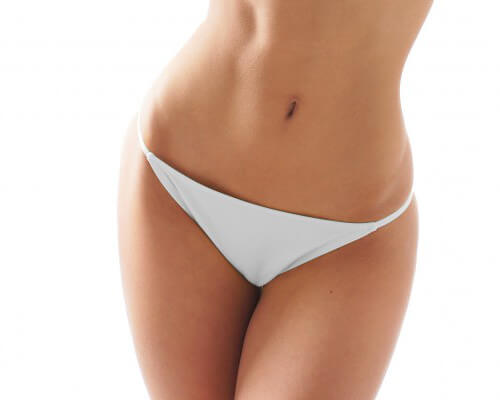 Once the surgery is complete, you can recover at home. You will be able to travel and resume normal activities after a few days. You can also start exercising within a week. Results may vary, so please call (626) 329-4555 in Alhambra or (714) 361-1555 in Santa Ana. One of our attentive staff members can answer your questions to guide you safely through the recovery process.
Remarkable Results
Confidence is the ultimate side-effect of proper liposculpture. When you look good, you feel great! Dr. Vu can remove fat deposits from precisely the areas of your body that need definition and tone. Take a look at our rave reviews to get a better picture of how truly transformative Skinzone aesthetics are.
Complementary and Alternative Procedures
Dr. Vu takes a holistic approach to cosmetic enhancement. You may wish to get liposuction in combination with other surgical procedures, including a breast reduction or a facelift.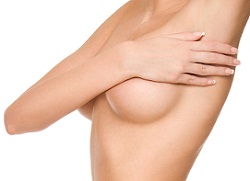 If you are curious about the non-surgical options at Skinzone, then warm up to CoolSculpting. Cryolipolysis is the art of freezing unwanted fat and allowing your body to process it through the lymphatic system. After a few easy sessions, Skinzone can ignite the hottie within!
Cost of Liposuction in California
Aesthetic improvement should be customized to your face, body, and lifestyle. If it isn't, then you're going to the wrong place. Skinzone takes an individualized approach to aesthetics, which is why each procedure is priced differently. To discuss the cost of liposuction in Alhambra or Santa Ana, check our financing page and schedule a free consultation.
FAQ
HOW DOES LIPOSUCTION WORK?
Dr. Vu performs liposuction procedures in-office as a same-day surgery. In preparation for surgery, Dr. Vu marks the areas of your body undergoing treatment. She may have photos taken for a before-and-after evaluation. She administers a local anesthetic which allows you to remain awake without experiencing any pain.
The microtubes used in the procedure allow for more precise body sculpting with less trauma to your body. Dr. Vu doesn't need to use any sutures following the procedure.
WHAT ARE THE RISKS OF LIPOSUCTION?
Liposuction is a surgical procedure with potential risks, but these risks have been minimized thanks to years of research and innovation. Skinzone performs liposuction using a local anesthetic, which is a safer alternative to traditional liposuction surgeries using general anesthesia. Tumescent liposuction risks include:

• Excessive bleeding
• Infection
• Scarring
• Skin numbness
• Damage to nerves, muscles, and blood vessels

Dr. Vu reviews all associated surgical risks when she explains the liposuction procedure to you during your consultation period. She also discusses your cosmetic goals and medical history to provide the highest-quality results.
HOW LONG DOES LIPOSUCTION LAST?
Liposuction produces long-lasting results and enduring beauty. However, to ensure there's no new growth of fat cells, you need to follow a healthy diet and exercise plan. You can maintain your slim, sculpted shape by maintaining a diet of lean proteins, fresh fruits and vegetables, and low-fat meal plans.

Call us at 1-800-983-4983 to schedule an appointment and discuss your aesthetic goals with our knowledgeable staff.
References
Tabbal, G.; Ahmad, J.; Lista, F., & Rohrich, R. J. (2013). Advances in Liposuction: Five Key Principles with Emphasis on Patient Safety and Outcomes. Plastic and Reconstructive Surgery – Global Open, 1(8):e75. doi: 10.1097/GOX.0000000000000007
Fischer, G. (1990). Liposculpture: the "correct" history of liposuction. Part I. Journal of Dermatologic Surgery and Oncology. 16(12):1087–1089. DOI: 10.1111/j.1524-4725.1990.tb00017.x