Daxxify
Consultations offered at our two convenient locations in Alhambra and Santa Ana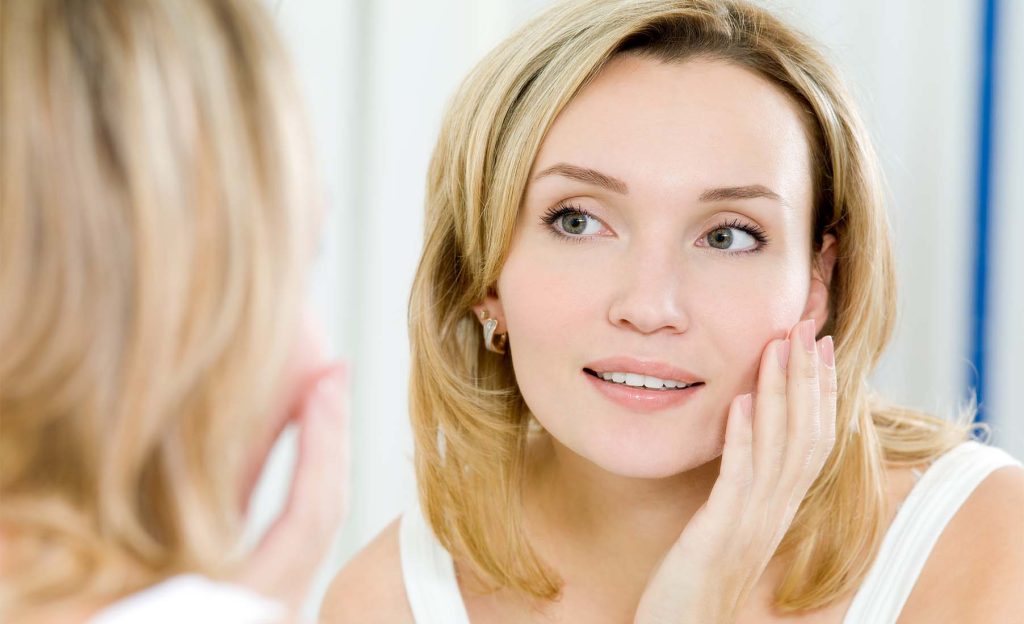 Are you tired of seeing wrinkles and facial lines staring back at you in the mirror? Say hello to Daxxify, the new cosmetic injection that can help you reduce those pesky wrinkles, including frown lines and crow's feet. Daxxify uses the staying power of "peptide exchange" to sustain its effect for up to six months, with some patients reporting its long-lasting benefits for up to a whopping nine months!
Let's face it – wrinkles and lines can take a toll on your confidence and how you feel about your appearance. But with Daxxify, you can enjoy more youthful and smoother-looking skin for longer, with fewer touch-ups and treatments needed. Don't let wrinkles dictate how you feel about yourself. Try Daxxify and see the difference for yourself!
If you want to reduce wrinkles and facial lines but are hesitant to undergo surgery, Daxxify injections may be the perfect solution! And if you're located in Alhambra or Santa Ana, CA, you're in luck – certified cosmetic surgeon Dr. Hannah Vu is proud to offer Daxxify as a safe and effective option for her patients who want to improve their appearance without the risks associated with surgery. Before you jump into the chair, it's important to schedule a consultation with Dr. Vu to determine if Daxxify is the right treatment for you and your cosmetic goals. You can easily schedule a consultation by contacting Skinzone Laser & Cosmetic Surgery at (626) 329-4555 (Alhambra) or (714) 361-1555 (Santa Ana) or completing our online form.
What is Daxxify?
Introducing the freshest face in neuromodulators: Daxxify. This exciting new treatment is shaking up the market as a Botox alternative, and it goes by another tongue-twister of a name: DaxibotulinumtoxinA.
But don't let the complicated name scare you – Daxxify is all about simplicity and results. By smoothing out existing lines and wrinkles and temporarily freezing the muscles that create new ones, Daxxify is quickly becoming a game-changer in the world of anti-aging treatments.
But what sets Daxxify apart from other botulinum toxin products is its ability to sustain its effects for longer periods. Typically, patients need to repeat treatments every three to four months, but with Daxxify's unique protein formulation, you can enjoy the benefits of your treatment for longer. So if you're looking for a fresh and effective approach to youthful skin, look no further than Daxxify.
Smooth Out Frown Lines
Whether you're feeling stressed or simply prone to furrowing your brow, frown lines can be an unwelcome addition to your face. Daxxify can help to reduce the appearance of these lines, leaving you looking and feeling more relaxed.
Say Goodbye to Crow's Feet
Laugh lines may be a sign of a life well-lived, but that doesn't mean you have to love them. Daxxify can help to soften these lines, giving your eyes a more youthful and vibrant appearance.
Address Forehead Wrinkles
Forehead wrinkles can be a stubborn issue for many people, but Daxxify can help. By relaxing the muscles responsible for creating these wrinkles, this treatment can help to smooth out your forehead and leave you looking more refreshed.
How Does Daxxify Work?
Neurons are the lifeblood of your nervous system – they're responsible for transmitting the electrical and chemical signals that keep your body moving. But when it comes to your skin, they can also be the cause of wrinkles, frown lines, and crow's feet. That's where neuromodulators come in.
These clever little compounds have the power to tweak the way neurons communicate, inhibiting the release of neurotransmitters that allow them to talk to each other. In cosmetic treatments like Daxxify, neuromodulators are used to temporarily relax the muscles that cause wrinkles, resulting in smoother and more youthful-looking skin.
The best part? While the effects of traditional neuromodulator treatments like Botox typically wear off after a few months, Daxxify has been shown to last longer. Thanks to its unique formulation and targeted delivery, this injectable can diffuse less than other treatments, meaning you can enjoy a wrinkle-free face for even longer. [1]
So if you're looking for a way to turn back the clock on your skin without resorting to invasive procedures, Daxxify may be just the solution you need. Contact Dr. Vu today to learn more and start your journey to a smoother, more youthful-looking you.
Why Does Daxxify Last Longer?
Daxxify's peptide exchange technology features a peptide named RTP004, composed of a series of lysines – the body's building blocks for proteins. These positively charged lysines help the peptide to securely bind to botulinum toxin, ensuring that the treatment remains potent and active. What's more, this innovative peptide is devoid of any human or animal-derived elements, making it a completely safe and ethical option for those seeking cosmetic improvements.
What are the Benefits of Daxxify?
One of the best things about Daxxify is that it can provide long-lasting results, with some patients reporting benefits for up to nine months. This means you can enjoy your new, youthful appearance without constantly needing to return for touch-up treatments.
One study found after four weeks, the majority of patients experienced little to no wrinkles on their: [2]
Glabella (area between the eyebrows) (96%)
Forehead (96%)
The lateral canthus, or outer corner of the eye (92%)
So why wait? Schedule a consultation with Dr. Vu at Skinzone Laser & Cosmetic Surgery in Alhambra or Santa Ana, CA to see if Daxxify is the right choice for you and start feeling like your best self today!
Who are the Ideal Candidates for Daxxify?
Imagine a world where achieving a refreshed, youthful look is as simple as a quick visit to your trusted specialist. This is the reality for those who choose neuromodulators like Daxxify, a gentle yet powerful alternative to more invasive procedures.
The ideal candidate for Daxxify is someone who is bothered by dynamic facial lines and wants a longer-lasting solution than some other similar treatments on the market. The patient should be in good general health and have realistic expectations for the treatment outcome.
Of course, as with any medical procedure, it's important to ensure you're a good fit for the treatment. That's why it's essential to consult with a specialist, who can help you determine if Daxxify is right for your needs and goals. Don't wait – call (626) 329-4555 in Alhambra or (714) 361-1555 in Santa Ana today to schedule your consultation and take the first step towards a brighter, more confident you.
Personal Consultation
We understand that every patient is unique and has specific needs and goals for their appearance. That's why she takes the time to listen to her patients during their consultation to fully understand their concerns and desires.
During your consultation, we will carefully evaluate your facial anatomy to determine the best course of action to achieve your desired outcome. We will explain the treatment process and answer any questions you may have, ensuring you have a complete understanding of what to expect before, during, and after the treatment.
Dr. Vu's goal is to create a personalized treatment plan that meets your specific needs and delivers natural-looking results. She will work with you to determine the right amount of Daxxify to use, ensuring the treatment achieves your desired outcome while maintaining a natural look.
If you're ready to improve your appearance with Daxxify, schedule a consultation today. She and her team are committed to helping you achieve the youthful and refreshed appearance you desire.
Preparation
At Skinzone Laser & Cosmetic Surgery, we will provide you with pre-treatment instructions that are tailored to your unique needs and health history. Some common avoidances before treatment include Retin-A, blood thinners, Vitamin E supplements, and ibuprofen. These substances can increase the risk of bruising and other complications during and after your treatment. It is important to share any medications or supplements you are taking that may affect your treatment.
Following our simple pre-treatment instructions is crucial to minimize the risk of complications and to ensure the best possible results from your Daxxify injections. So make sure to communicate openly and follow our guidance closely to prepare for your procedure.
The Daxxify Injection Procedure
The Daxxify injection process involves a tiny needle to administer the solution into the targeted areas. Patients may feel a minor pinch during the injection, but the majority report the discomfort as tolerable and brief.
To ensure maximum comfort during the procedure, we will present you with options for pain management. From applying ice to cool the area, to numbing the area with topical numbing cream, we will do everything to ensure your comfort. Furthermore, we will also recommend actions you can take pre- and post-procedure to reduce the risk of side effects or discomfort.
The team at Skinzone will work closely with you to create a customized treatment plan based on your individual needs and goals. By following the suggested treatment schedule, you can achieve the best possible outcome for the areas being treated.
Recovery After Daxxify Injections
Congratulations, you've completed your Daxxify treatment and are on your way to smoother, younger-looking skin! Now, let's talk about what to expect during the recovery period.
After the injection, you may experience some mild redness or swelling at the injection site, but this should subside quickly. You can apply a cold compress to the area to minimize any discomfort or inflammation. You can also return to your normal activities right away – there is no need for downtime or recovery time.
However, it is important to avoid massaging or manipulating the treated area for at least 24 hours after the injection. This can cause the solution to spread to unintended areas and may affect the treatment results.
In the rare event of any adverse reactions, such as severe swelling, muscle weakness, or difficulty breathing, seek medical attention immediately.
What are the Results of Daxxify?
Remember, the full effects of the treatment may take a few days to become noticeable, but once they do, you'll love your refreshed, more youthful appearance. To maintain your results, be sure to follow the recommended treatment schedule and any post-treatment instructions provided.
One study reported that patients maintained their results for [1] :
24.6 weeks (glabella)
20.9 weeks (forehead)
24.9 weeks (lateral canthus)
At week four, around 97% of patients reported significant improvements in their appearance and expressed high satisfaction rates. [3]
If you have any questions or concerns during your recovery period, don't hesitate to contact our office. We are here to support you every step of the way on your journey to a more youthful you!
What is the Cost of Daxxify in Alhambra or Santa Ana, CA?
Looking to enhance your appearance with Daxxify injections, but not sure about the cost? No problem! Book a consultation with the experienced Dr. Vu at Skinzone Laser & Cosmetic Surgery to discuss how to budget for your procedure. She will give you a customized estimate of the cost based on the areas being treated and the desired outcome. With her expert guidance, you can make an informed decision about the investment in your self-confidence. Don't wait, call now to schedule your appointment! We serve Los Angeles County including cities Los Angeles, Burbank, Glendale, Pasadena, San Marino, Arcadia, San Gabriel, Montebello, Huntington Park, Downey, Whittier, Monrovia, Long Beach, Norwalk, South Gate and more. We serve Orange County California including cities like Costa Mesa, Anaheim, Newport Beach, Irvine, Tustin, Huntington Beach, Laguna Beach, Seal Beach, Los Alamitos, Fountain Valley and more!
References
Stone HF, Zhu Z, Thach TQD, Ruegg CL. Characterization of diffusion and duration of action of a new botulinum toxin type A formulation. Toxicon. 2011;58(2):159-167. https://doi.org/10.1016/j.toxicon.2011.05.012
Dover JS, Humphrey SD, Lorenc ZP, et al. Treatment of Upper Facial Lines With DaxibotulinumtoxinA for Injection: Results From an Open-Label Phase 2 Study. Dermatologic Surgery. 2022;49(1):60-65. https://doi.org/10.1097/dss.0000000000003637
Garcia-Murray E, Velasco Villasenor ML, Acevedo B, et al. Safety and Efficacy of RT002, an Injectable Botulinum Toxin Type A, for Treating Glabellar Lines. Dermatologic Surgery. 2015;41(Supplement 1):S47-S55. https://doi.org/10.1097/dss.0000000000000276