Arm Tuck
Consultations offered at our two convenient locations in Alhambra and Santa Ana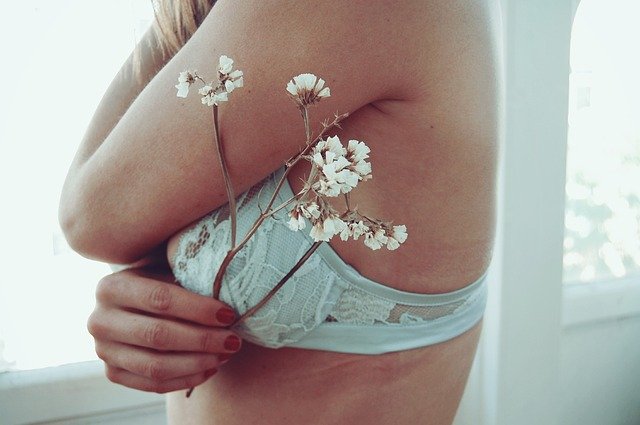 An arm lift, or arm tuck, is also known as a brachioplasty, and reshapes the upper arms by surgically removing excess skin and fat. Patients who are unhappy with the appearance of their arms may feel unable to wear sleeveless clothing or may find movement difficult. Unfortunately, this surplus tissue can be results of significant weight loss, [1] aging, or even genetics. However, an arm lift can provide a customized experience that sculpts the arms for a smoother, shapelier appearance. At Skin Zone Laser and Plastic Surgery, we offer patients multiple solutions to restore an optimal appearance. Depending on your condition, a surgical arm lift or a minimally invasive SmartLipo treatment can produce attractive-looking results that last for years.
To learn more about how you can optimize your arm contours with effective procedures, schedule a consultation with Dr. Hannah Vu by reaching us directly at (626) 329-4555 (Alhambra) or (714) 361-1555 (Santa Ana). 
About Arm Lifts
In February 2009, former first lady Michelle Obama sat for an official White House portrait. The camera captured Mrs. Obama smiling while wearing an elegant white pearl necklace and sleeveless black dress. When the photograph was released, the nation was captivated by her well-toned arms! A-list celebrities and regular women alike were inspired to "bare arms!" In fact, according to a 2013 Reuters article, the American Society of Plastic Surgeons (ASPS) found women were paying more attention to their arm contours and have now turned to surgery at a higher rate in order to achieve better arm contours. Recent statistics noted a 4174% increase in arm lift treatments from 2000 to 2020! [2] People look to an arm lift because of the rewarding benefits. It slenderizes this famously hard-to-tone area and eliminates excess skin and fat between the armpit and elbow for a slimmer, toned appearance. [1] 
Since 1977, surgeons have developed over 20 procedures to address this issue. [3] But the objective remains the same. The most conventional approach is a surgical arm lift/tuck that contours the area by removing tissue from the underside of the arm, between the elbow and the armpit. Fat removal via liposuction can help contour and define the area even further. Patients with minimal or mild cases of arm laxity, or sagging, have the option of a minimally invasive treatment with SmartLipo. Otherwise known as laser lipolysis, this treatment targets stubborn fat deposits underneath the skin. Once a slender tube is placed underneath the skin, the laser energy from the tube will liquefy fat for easy aspiration by liposuction. And, the thermal effect from the laser energy tightens skin for an overall smoother appearance.  [4]
Benefits
An arm lift/tuck treatment readjusts the amount of tension and skin so that patients can achieve well-defined upper arms. This treatment can improve the overall appearance of your upper body.
Arm Lift patients in Southern California can also look forward to:
Permanent removal of excess skin and fat from the arms to reveal more defined arm contours
Arms that are proportional to the rest of the upper body
A treatment that yields outstanding results with discreet scarring
Restored self-confidence when wearing sleeveless apparel
Ideal Candidates
An arm lift/tuck provides healthy patients an opportunity to start enjoying the look and feel of their arms. Before we begin with the treatment, an initial meeting with Dr. Vu will determine if this procedure will work to your advantage.
We'll go over how an arm lift is excellent for:
Adults who can abstain from smoking for up to six weeks
Those who have trouble with arm skin laxity
Individuals without certain underlying health conditions
Patients who have sufficient excess skin and fat on the arms to warrant surgery
Those at or near an ideal BMI
Patients who have realistic expectations about what the surgery can do
Personal Consultation with Dr. Vu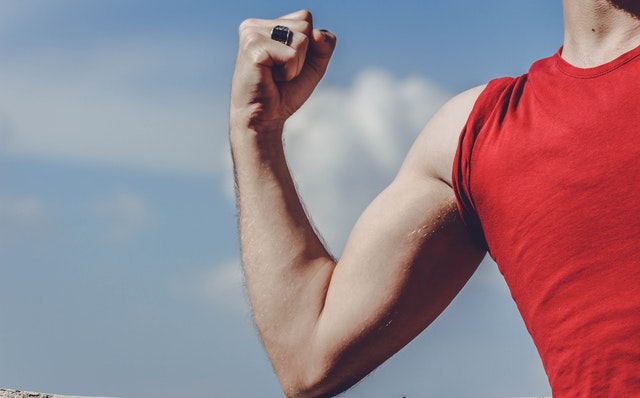 Dr. Hannah Vu is not only committed to taking patients' aesthetics to the next level. She's dedicated to making a significant impact on patients' lives and self-confidence. Inside her ultra-modern offices in Alhambra and Santa Ana, patients can take advantage of the latest innovative technologies available. 
Preparation
We encourage patients to complete a few steps before surgery to ensure a worry-free surgery and recuperation. Before your brachioplasty, Dr. Vu will instruct you to manage:
Smoking: Take a break from tobacco smoking, including e-cigarettes. We want to ensure you have the adequate blood flow necessary for healing.
Medications: Stop taking blood-thinning and anti-inflammatory medications as directed by Dr. Vu. These medications may cause unnecessary bleeding.
Prescriptions: Stop by your local pharmacy and pick up any medications that Dr. Vu has prescribed.
Transportation: Designate a dependable driver to take you home after you're done with our care. You may feel groggy after surgery, and your arm mobility will be limited, so you'll need to ensure you get home safely.
Procedure
Dr. Vu will perform your brachioplasty at our Alhambra or Santa Ana surgical office. Once admitted, she'll make reference markings on your arms, and you'll be given anesthesia.
If Dr. Vu recommended a traditional arm tuck, patients will have tumescent fluid injected into the subcutaneous layer to aid fat extraction. During the liposuction procedure, she will gently place a cannula to suction away subcutaneous fat. The process is handled with care to avoid damaging surrounding nerves, the lymphatic system, and blood vessels. This leaves the skin loose, and completely detached from the underlying structures. Next, a horizontal incision will be made along the underside of the arm, where the liposuction was performed. [1] Depending on your case, the incision may vary in length. She'll then trim away the surplus skin to emphasize a slender, toned aesthetic.
Those selected to have a SmartLipo treatment will have a different experience. Instead, patients will only need local anesthesia and a small incision made in the arms. Next, Dr. Vu will slowly insert the Smartlipo laser to target fat cells with laser energy. The heat emitted from the device will melt and remove fat and contract the overlying skin, leading to a much more defined and sculpted look and feel. [4]
At the end of treatment, the slender arms are wrapped with absorbent dressing and protected with a compression garment. After you're ready to be released from our care, your designated driver can take you home to recover.
Recovery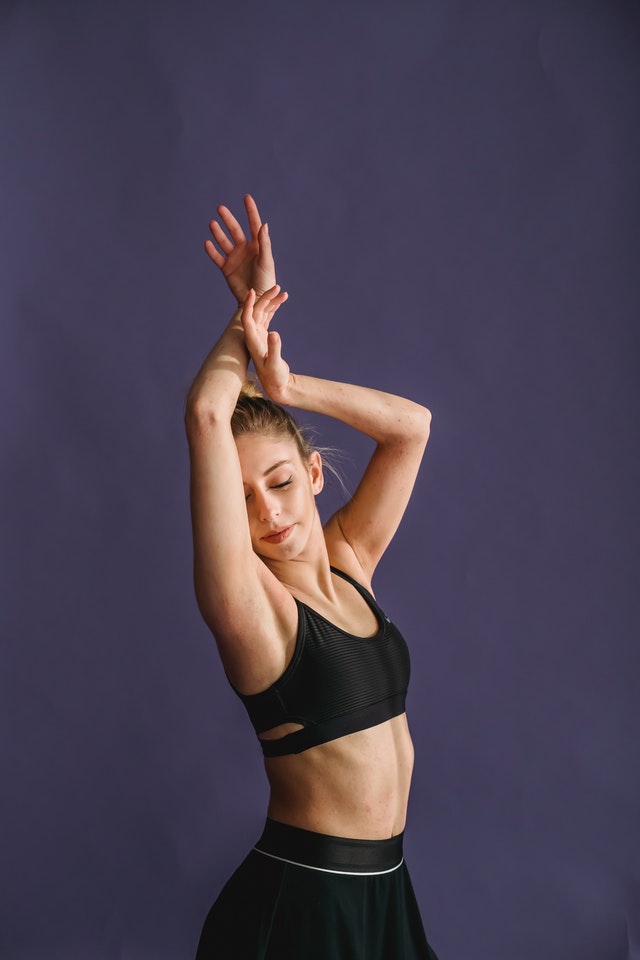 As you recover, you will feel moderate discomfort, swelling, bruising, and stiffness in the treated area. These symptoms will gradually improve in the days ahead. While you recuperate, please continue to wear the compression garments and rest with your head in an elevated position until instructed to do otherwise. Both will safeguard your results and minimize swelling. Within a week, you should feel well enough to return to your routine, including work. However, wait another month before engaging in strenuous activity.
Results
Once healed, patients will see a striking difference! The appearance of surplus fat and skin is traded for trim, toned, and taut arms. Patients who incorporate good eating and exercise will see their attractive arm contours last for years.
Corresponding & Complementary Procedures
Skinzone Laser and Plastic Surgery allow patients to pick from various treatments to restore an ideal aesthetic. At your consultation, Dr. Vu may recommend other minimally invasive treatments that can also be applied to the arms. They include:
CoolSculpting
Men and women looking to slim down multiple body areas, including the arms, can elect for the minimally invasive CoolSculpting treatment. It is a treatment that utilizes cryolipolysis, a process that applies freezing temperatures to stubborn fat cells. Eventually, these cells are destroyed and discarded naturally by the body. Gradually, patients will see more refined contours in the abdominals, thighs, legs, and arms. 
Emsculpt
Emsculpt is another non-surgical treatment we offer. But instead of freezing fat, the treatment can tone targeted areas by delivering high-intensity focused electromagnetic (HIFEM) energy to muscle fibers. When the applicator is placed over the skin, the waves from the Emsculpt machine stimulate muscle contractions. One short session of Emsculpt is the equivalent of 20,000 reps in a workout session!
Cost of an Arm Lift in Southern California
The cost of your arm lift depends on your circumstances and the details of your personalized treatment. To get an idea of pricing, schedule a consultation with Dr. Vu. During the discussion, we will discuss your anticipated cost and can direct you to valuable financial resources and savings.
Schedule your consultation to learn more about how the procedure can benefit you at Skinzone Medical with Dr. Hannah Vu. Reach our offices directly at (626) 329-4555 (Alhambra) or (714) 361-1555 (Santa Ana).
Skinzone serves Los Angeles County areas including Pasadena, San Marino, Arcadia, San Gabriel, Montebello, Monterey Park, Hacienda Heights, City Of Industry, Glendale, Burbank, Hollywood, Beverly Hills, Studio City and more. Skinzone serves Orange County California including Newport Beach, Anaheim, Laguna Beach, Huntington Beach, Irvine, Lake Forest, Tustin, Seal Beach, Los Alamitos, Long Beach. If you would like to speak with our offices directly, call us at: Alhambra (626) 329-4555 Santa Ana (714) 361-1555
FAQ
When will I see my results from an arm lift?
No two cases are the same. Arm lift patients can look forward to seeing a slender arm appearance after their post-surgical symptoms improve in a few short weeks. 
Why are there different ways to perform an arm lift?
Your options are plentiful because each treatment addresses a specific concern. Patients with minimal to moderate excess skin and fat will benefit from SmartLipo. In comparison, those with mild to considerable amounts are best served by a surgical arm lift. 
References