Tummy Tuck
Consultations offered at our two convenient locations in Alhambra and Santa Ana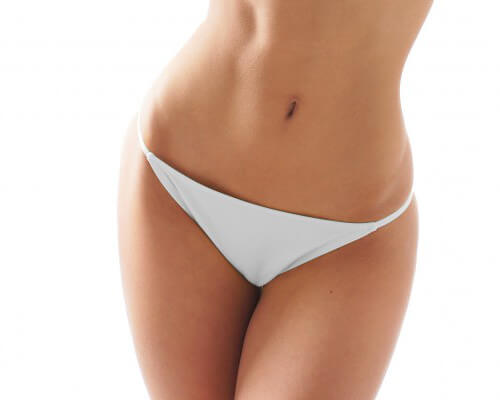 A tummy tuck, also known as an abdominoplasty, is a rejuvenating surgical procedure performed on patients who want to remove loose abdominal skin, eliminate unwanted belly fat, and repair abdominal muscles. Diet and exercise can only take you so far on your quest for a smaller waistline. Creating a stunning physique takes an artist with the experience and passion for restoration and transformation: Dr. Hannah Vu of SkinZone Medical. Dr. Vu is a leader in her field with over 25 years of experience. She advocates for natural results using proven technology, which will leave you thrilled, as your confidence blooms. Dr. Vu's gentle approach and commitment to patient comfort plus fast recovery times will have you showing off your "after" body in no time. So, don't wait another minute to change your life. Meet a true artist of body aesthetics by scheduling a personal consultation with Dr. Vu at our locations in Alhambra or Santa Ana by calling 1-800-983-4983. We are also available for virtual consultations.
Keep up with the latest news from Dr. Vu by subscribing to her blog!
Problem Area
Time spent focused on our "problem areas" is time you could be enjoying life. Try as you might, changing some areas of your body is out of your hands. When you lose weight or after you have a baby, sagging skin can leave you feeling like you have very little control over your appearance. Medical professionals still dispute whether it is possible to "spot reduce" [1] while many other "quick fix" methods can be deceptive marketing ploys feeding on your desire for change. Pregnancy, weight loss, and weight gain can erase your once flat, muscular abdomen. Or, perhaps genetics never gave you a slim waistline, which is why plastic surgery continues to grow, with the prevalence of tummy tuck procedures increasing by over 50% in just two years. [2]
Core Muscle Weakness
After pregnancy, women's core muscles become weak. Pregnancy and weight gain can significantly strain the muscles and tissues of the abdomen. The two main abdominal muscles, called the rectus abdominus, can become separated as the belly grows. This condition is known as DRA, or diastasis recti abdominus. DRA is most often associated with pregnancy but can also present itself in men, obese patients, and people who have had multiple surgeries. [3] Holding the two walls of muscle together is connective tissue called the linea alba, which can repair itself, but can also cause a protruding gut and significant back pain that can last for years. [4]
Remove Excess Skin
During pregnancy and with significant weight gain, stomach skin stretches. The skin can lose its elasticity after giving birth or from losing weight with proper diet and exercise. A loss of elasticity and the skin's inability to recover from significant stretching contribute to an undesired silhouette even after losing weight. Environmental factors also contribute to the skin's ability to bounce back. As we grow from birth to adulthood, our bodies have the natural ingredients to keep the "bounce" in our epidermis. However, aging skin cannot regain its original form, and loses the smooth and tight look of youth. Specifically, cell repair and restoration slow down, and our skin begins to sag. Many postpartum women and people who have lost significant weight are unhappy with their loose skin.
Before & After Photos
Before and After Photos
Benefits
The most significant benefits of a tummy tuck procedure are:
Pelvic Floor Disorder Correction
Your pelvic floor are the muscles between your tailbone and pubic bone associated with bladder and bowel control, sexual functioning, and pregnancy. Weakened abdominal muscles contribute to the need for pelvic floor correction. With compromised pelvic floor strength, unpleasant conditions such as incontinence can emerge. [5]  The core muscles need surgical assistance to regain strength, and surgical intervention is required to repair your pelvic floor.
Body Contours
Don't let loose and sagging skin dictate how you experience life. The potential for flattering body contours remains despite the presence of excess skin masks. A tummy tuck smooths your stomach and removes unwanted skin and fat to create a sleek silhouette that you will want to show off. After surgery, your skin will heal tighter around your abdomen, accentuating your figure.
Types of Tummy Tucks
Our staff is ready to discuss the tummy tuck best suited to your lifestyle and circumstances. The two tummy tucks we offer are:
Traditional Tummy Tuck
The traditional tummy tuck restores a youthful shape by removing excess fat and loose skin and tightening abdominal muscles. Once your healing is complete, you will emerge with a flat stomach and increased mobility and activity. In addition, clothing can easily conceal the scar from your incision.
Mini Tummy Tuck
With a smaller incision, reduced healing time, and local anesthetic, the mini tuck is an ideal procedure for patients who do not require abdominal muscle sutures due to diastasis recti. In addition, removing loose skin and tissue will allow your clothes to fit better and improve your range of movement when doing physical activity.
Candidates
If you are interested in finding out how a tummy tuck can improve your life, schedule a personal consultation. Patients of all ages can benefit from this simple surgery and reveal youthful, aesthetically pleasing lines. Ideal candidates for an abdominoplasty are: 
At a stable weight and finished having children.
Non-smoking and in good health. (Smoking can increase the risk of blood clots.)
Realistic about the outcome of a tummy tuck surgery.
Personal Consultation
All patients of SkinZone Medical will work closely with Dr. Vu and her team to address your aesthetic objectives and surgical goals. You will feel at ease with a personalized treatment plan that addresses your single or combined procedures. We will evaluate your health, candidacy for surgery, and you can use this time to ask questions or alleviate any anxieties you may have.
Preparation
In preparation for your tummy tuck, we may ask you to:
Get lab tests or a medical evaluation.
Take or adjust your medication.
Stop smoking.
Avoid blood-thinning drug use like aspirin, anti-inflammatories, and herbal supplements.
Procedure
Dr. Vu's use of "awake yet relaxed" local anesthesia will alleviate discomfort during the surgery. A horizontal incision is made between the top of the pubic hairline and the belly button, and any scarring is easily concealed by a bikini bottom. The amount of skin needing to be removed will determine the length of your incision. Abdominal muscles are tightened and repaired to give a flat, corsetted appearance post-surgery. During the procedure, upper abdominal skin is pulled down and connected with the original incision, after which a new opening is created for your belly button. The incision is then closed, and patients enjoy a slenderized, appealing waistline.
Recovery
Our team will arm you with the information you need to prepare you for post-surgical care. After surgery, the site of your incision will be dressed or bandaged. The use of drains and compression garments may also be applied to help your healing. In addition, we will go over which medications you can take, how to clean your drains and care for your incision site, concerning changes in your surgical site to watch out for and when to return for a follow-up appointment.
Results
The results of your tummy tuck are affected by factors such as your ability to stand and the swelling after surgery. In a few short weeks, when the swelling has gone down and you are up and active, you will see dramatic results for yourself. Over time, your scars will fade. Additionally, cesarian section scars can be combined with your tummy tuck scar to reduce the overall appearance.
What Does a Tummy Tuck Cost in Alhambra, Santa Ana or greater Los Angeles area?
The costs associated with the tummy tuck procedure may include fees for anesthesia, hospital costs, medication, surgeon's fees, and more. Our medical team will disclose all medical expenses during your personalized consultation. Call 1-800-983-4983 to schedule your consultation in person, or visit our website to book a virtual consultation today! The cost of your procedure, or procedures, will be better understood after your consultation. In addition, Dr. Vu will know what you hope to achieve and which techniques will help get you to your desired results. We serve the Southern California SoCal areas including but not limited to Los Angeles, Beverly Hills, Hollywood, Glendale, Pasadena, San Gabriel, San Marino, Arcadia, Burbank, West Covina, Pomona, Whittier, Anaheim, Long Beach, Huntington Beach, Irvine, Newport Beach, Laguna Beach, Lake Forest, Mission Viejo and more….
References
Van Geelen H, Ostergard D, Sand P. A review of the impact of pregnancy and childbirth on pelvic floor function as assessed by objective measurement techniques. International Urogynecology Journal. 2018;29(3):327-338. https://doi:10.1007/s00192-017-3540-z