Tummy Tuck
Consultations offered at our two convenient locations in Alhambra and Santa Ana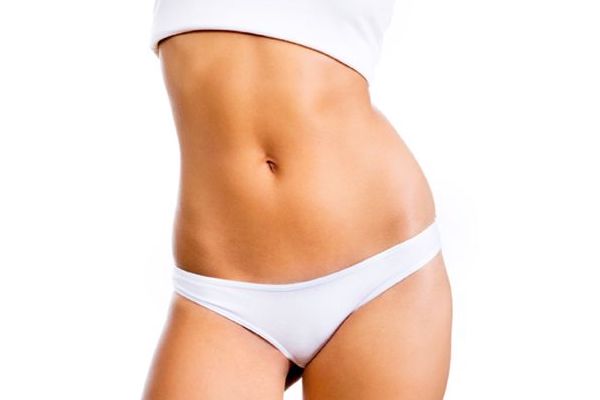 Tummy tuck surgery, is the removal of excess fat and skin from the abdominal area (this procedure is also known as abdominoplasty). Additionally, the stretched, separated and weakened abdominal muscles are tightened to create a flatter abdominal profile.
You probably have tried to exercise and diet to lose weight in order to achieve a flat and well-toned abdomen. Sometimes, exercise and diet cannot achieve your goal. Even individuals of normal body weight and proportion can have an abdomen that is loose, saggy and protruding with no curvy shape. The most common causes of this are:
Age
Genetics
Pregnancy
Previous surgery
Weight gain and loss fluctuations
Before and After Photos
Restore Your Slim and Trim Abdomen
Do you want to regain the slim and trim abdomen you had prior to having your babies? Or reclaim that flatter and more attractive contour after your tummy skin became stretched, loose, flabby or protruding? A tummy tuck or abdominoplasty can correct the loose skin, saggy muscle and restore a curvier and tighter profile. Call us about the tummy tuck at 1800-983-4983. At Skinzone Cosmetic Surgery, we can advise you about the expected outcome, procedure, recovery period and other information you need to know to proceed.
Who is a Good Candidate for Tummy Tuck?
If you are unhappy with the saggy skin and excess fat on your tummy, you may be a good candidate for a tummy tuck. Both men and women discover that even with diet and exercise, it may be impossible to achieve a flat tummy. You are a good candidate for tummy tuck surgery if you have:
Good health
Stable weight
Realistic expectations
Loose saggy skin and stretch marks after pregnancy or significant weight loss
Separated abdominal muscles
Protruding belly
Consultation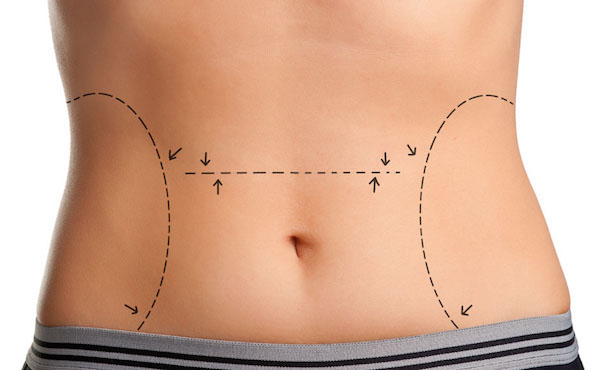 At Skinzone Cosmetic Surgery, our job is to inform you. We work with you, as a team, to achieve the realistic and expected outcome. A private and personal assessment of our health, condition of your abdominal skin, fat and muscles will allow us to determine which advanced procedure will provide the best result. For smaller cases, a mini-tummy tuck may be the best procedure. Each patient is a unique case, and a customized procedure plan is developed to achieve the best outcome possible, while using the most advanced technique available.
At the consultation, we take photos, discuss your options, recommend a treatment plan, discuss the likely outcome.
The procedure is performed under local anesthesia and we focus on patient comfort and safety. Whether you need a mini-tuck or a full traditional tummy tuck, your surgery will be performed with the most stringent safety procedure in our advanced operating room.
Traditional Tummy Tuck
The traditional tummy tuck restores a firmer and slimmer abdominal profile. The procedure is performed typically under general anesthesia. The surgery removes excess fat and skin, as well as tightening the lax muscles in the tummy area to regain a flatter and trimmer figure. For patients with stretch marks, their appearance is diminished by the removal of the excess skin.
Mini Tummy Tuck
A mini tummy tuck is the appropriate procedure for many patients, especially those who have excess skin and fat below the belly button area. The procedure is typically performed under local anesthesia and the incision is shorter. The result is a flatter, tighter and slimmer figure with reduction of stretch marks at the abdomen.
The Skinzone Difference
At Skinzone Cosmetic Surgery, our medical team provides you with the most effective and least invasive procedure to flatten, tighten and slenderize your abdomen with realistic and beautiful result you envision. Empower your confidence with a new figure and all that comes with it like wearing new clothes you avoided before. Imagine yourself in more revealing swimwear, low-cut jeans or pants, or baring your midriff. We do our utmost to make the process comfortable as possible from your visit to your recovery and beyond. You can trust our medical team and techniques that are performed in our advanced centers with strict health and safety protocols. Request a free consultation or talk to us at 1-800-983-4983. We are open from Monday to Saturday (close on Sunday).