Rhinoplasty
Consultations offered at our two convenient locations in Alhambra and Santa Ana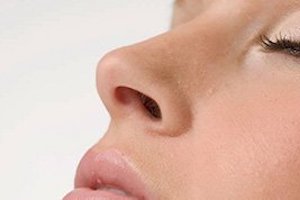 There are many reasons people are unhappy with their noses. You may have a cosmetic imperfection that wish to correct to improve your appearance, or you may have breathing problems that need to be addressed.
Whatever the reason for your rhinoplasty – or nose reshaping surgery – Dr. Vu is expert in all surgical aspects: cosmetic, revision, and functional rhinoplasty.
Because the nose is one of the most prominent facial features, altering its size and shape can have a tremendous impact on your appearance. In fact, rhinoplasty can greatly improve the balance of your facial features, helping you discover newfound confidence.
People with breathing problems find that rhinoplasty can help them breathe better, sleep better, and generally improve their quality of life.
Using the most advanced techniques, Dr. Vu will customize your rhinoplasty procedure based upon your unique anatomical features, facial structure, and goals to create a natural appearing nose that promotes facial harmony.
Before and After Photos