ThermiVa
Consultations offered at our two convenient locations in Alhambra and Santa Ana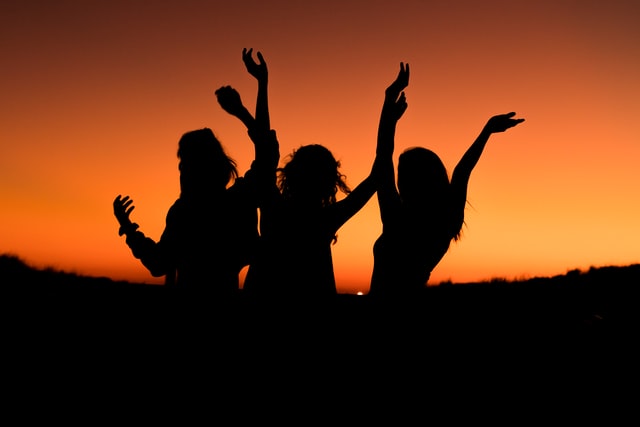 ThermiVa is a non-surgical vaginal rejuvenation treatment designed to restore elasticity, firmness, and youthful function to the vagina. Unfortunately,  aging and childbirth can change this special area's aesthetic and gynecological function. [1] Thankfully, a ThermiVa treatment reverses these unwanted symptoms. It utilizes comfortable thermal energy to tone and strengthen both the internal and external areas. Women who went through a ThermiVa treatment plan saw considerable improvements in their overall health and happiness. The compassionate Skinzone Laser and Cosmetic Surgery staff in Alhambra and Santa Ana understand the importance of living your life to its fullest potential. Plan for an engaging and informative consultation with Dr. Hannah Vu to see how you can benefit from this restorative procedure. Schedule your meeting online or by calling (626) 329-4555 (Alhambra) or (714) 361-1555 (Santa Ana).
Before & After Photos
View More Photos
Before and After Photos
About the ThermiVa Experience
Female genital procedures have seen much interest in recent years. The American Society of Plastic Surgeons (ASPS) reports seeing women seeking vaginal rejuvenation procedures at increasing rates. [2] In 2006, 1,030 procedures were performed in the U.S. This figure skyrocketed to 9,725 in 2020. However, milestones such as pregnancy, weight loss, and hormonal changes may cause changes in the elasticity of the tissue and damage the pelvic floor. [3] Other unwanted symptoms such as urinary incontinence, vaginal atrophy, and lack of moisture may also be experienced. ThermiVa was created to address these problems in a non-surgical way. The treatment utilizes radiofrequency energy (RF) to treat the vulva and vaginal walls by hastening collagen production to firm and tighten the skin. ThermiVa uses a small S-shape device placed in the treatment area's inner and outside areas to deliver these helpful RF waves that emit a healing temperature of 104°F and 113°F—about the same as a soothing bath. [1][3] As time progresses, patients will see profound improvements to the firmness of the skin, better sexual pleasure, and overall improved look. The easy process allows patients to return to their life in under 30 minutes. 
Benefits
ThermiVa allows women to feel like themselves again. This delicate, non-surgical treatment restores gynecological and sexual functions in the vaginal area. Other advantages you can look forward to: [4]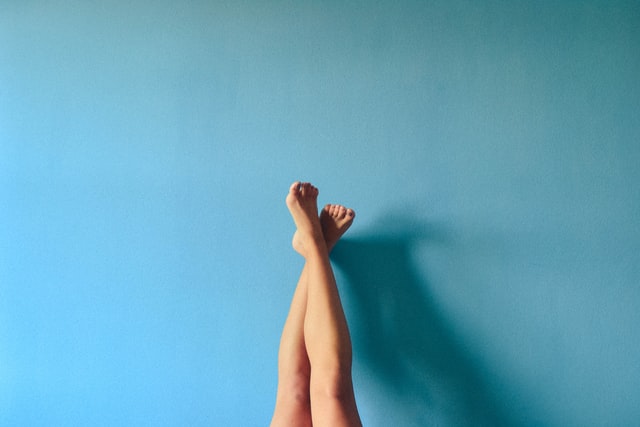 No anesthesia or downtime needed
Quick, easy, and comfortable process
A surge in vaginal lubrication and sensation
Enjoyable sexual experience for you and your partner
Tighter vaginal skin and tissue
Less worry about bladder problems and stress incontinence
Long-lasting outcomes
Candidates
Women who find sex unenjoyable or have urinary incontinence are encouraged to seek treatment. ThermiVa has helped numerous patients address dryness, lax tissue, or loss of sensitivity. Interested patients should:
Be 18 years old and older
Have a desire to correct dryness, incontinence, and discomfort during intimacy
Be in good health without sexually transmitted infections (STIs), yeast infections, or urinary tract infections
Not currently pregnant or nursing
Not have a pacemaker
Dr. Vu, A Natural Results Advocate
Dr. Hannah Vu is a leader in the world of aesthetics. For over 25 years, she has provided thousands of men and women with anti-aging solutions and cosmetic surgery that boosts their quality of life. Her focus on gentle techniques with minimal pain, fast recovery, and natural results has led her to become one of the most highly talked about doctors in Southern California. 
Personal Consultation with Dr. Vu
Your consultation will be inside our bright, warm offices in Alhambra or Santa Ana. First, Dr. Vu will go over your medical, surgical, and medication histories. Then, she will turn things over to you. This is your chance to be open and frank about your symptoms, questions, and concerns. Dr. Vu will then examine the area to aid us in developing your customized plan. After developing your treatment plan, we will discuss your ThermiVa experience and how it will rejuvenate your most intimate body part. If you're interested in the procedure, we'll go ahead and schedule your appointment date and supply you with a small list of instructions to follow in the meantime. Please follow these pre-procedure instructions carefully to ensure you enjoy a seamless experience.
Make room for a compassionate, lively, and informative consultation with Dr. Vu. To do so, fill out our online form, request a virtual consultation, or call (626) 329-4555 (Alhambra) or (714) 361-1555 (Santa Ana). Until then, please have a read-through of our blog post titled: "ThermiVa: Vaginal Rejuvenation without Surgery or Hormones." You'll find helpful information on the benefits, procedure, and recovery to get yourself prepared for treatment. Skinzone Medical and Dr. Hannah Vu serve Southern California, specifically Orange County (Newport Beach, Huntington Beach, Santa Ana, Orange, Irvine, Anaheim, Costa Mesa, Fullerton, Tustin, Garden Grove, Placentia, Westminster, Buena Park, Brea, Lake Forest, Fountain Valley, Cypress, Seal Beach, Villa Park, Laguna Hills, Los Alamitos, La Habra, Stanton)
And Los Angeles County (Pasadena, San Marino, Arcadia, Los Angeles, Montebello, Hollywood, Santa Monica, Burbank, Long Beach, Beverly Hills, Malibu, Compton, La Mirada, Glendale, Inglewood, Culver City, Downey, El Monte, San Gabriel, Alhambra, La Puente, West Covina, Baldwin Park, Monterey Park, South Gate, Lakewood, Rosemead, Covina, Gardena, Cerritos, Pomona, Huntington Park)
Preparation
Little preparation is needed for your ThermiVa session. The treatment is a non-surgical method without anesthesia and allows patients to go home immediately after their session. Patients are asked to stay hydrated in the 48 hours leading up to their treatment. It is also recommended that the treated area is hairless, so please shave the area 1-2 days before your ThermVa treatment to avoid irritation. Finally, please come to the appointment with an empty bladder.
Procedure
ThermiVa is a comfortable process that takes place in under an hour. No surgery or anesthesia is needed. The procedure starts by applying an ultrasound gel to the vaginal tissue to guide the wand easily over the tissue. The device is a small, S-shaped handheld device that delivers temperature-controlled thermal energy to the vagina and labia. As the heat is applied, vaginal tissue will regenerate and stimulate fibroblast cells in the skin and mucosa. In addition, the process stimulates the labia in the outer areas, which may have lost flexibility after pregnancy or aging. Internally, ThermiVa has a tightening effect on the vaginal wall and rejuvenates tissue. Patients may experience a mild, warm sensation as the wand is passed through the area, but it does not cause any discomfort.
Recovery and Results
In under an hour, patients are free to resume their life once treatment ends. Downtime or lengthy recovery times are not needed. Results will gradually develop with each passing week. During this time,  the body will provide collagen to the treated tissues. In 2-3 weeks, patients will see significant improvements to the elasticity in vaginal tissue, firmness in the walls, and overall better function. [2] To see the best results, patients are recommended to have three ThermiVa treatments spaced 3-4 weeks apart. Results can last at least six months for external tissues and up to a year or longer for internal tissues. To upkeep results, Dr. Vu may recommend getting occasional "touch-up" treatments every 9-12 months. 
Corresponding & Complementary Procedures
Skinzone Laser and Plastic Surgery offer both surgical and non-surgical solutions to restore a youthful function to a woman's most intimate area. At your consultation, we may also recommend a vaginoplasty procedure. This surgical correction to the aforementioned symptoms can provide much relief to your life. It also aims to repair the inner and outer part of the vagina to heighten sexual gratification, improve aesthetics, and enhance gynecological function. 
Another option to consider is the non-surgical options of Hormone Replacement Therapy (HRT). It has helped countless women offset signs of aging when hormone levels decline. As a result, symptoms of low energy, loss of bone density, reduced sex drive and pleasure, and lack of vaginal moisture. However, with the help of pellet therapy, intermuscular (IM) injections, and prescription medication, women can feel like their usual selves again.
Cost of a ThermiVa in Southern California
The final cost for your ThermiVa treatment will vary. Dr. Vu will consider the number of treatments and additional treatments into the final cost. We here at Skin Zone Laser and Cosmetic Surgery are sensitive to every concern, including monetary ones. That is why we offer numerous financial tools and occasional specials to help patients make their experience stress-free.
FAQ
Is ThermiVa painful?
ThermiVa is entirely painless. Patients enjoy a seamless experience without the need for surgery, incisions, anesthesia, or lengthy recovery times. Some patients have noted slight pressure when the device is inserted. This will dissipate when the treatment ends.
When will I see the results from my ThermiVa treatment?
Every woman will respond differently to the treatment. Some may see results immediately after treatment, and others may see enhancements within 2-3 weeks.
How long will the ThermiVa results last?
ThermiVa results can last six months in the external tissues and a year or longer for internal tissue.
How many ThermiVa treatments will I need?
Patients are recommended to receive three treatments placed a few months apart for optimal results.
References