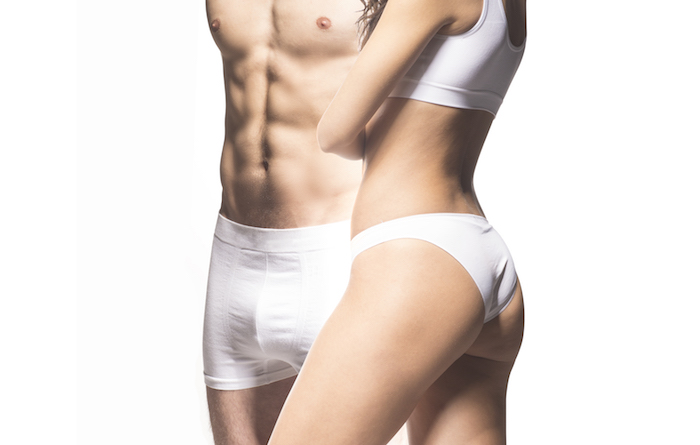 Emsculpt is a non-surgical, non-invasive way to tone muscle and eliminate unwanted fat. Diet and exercise form the foundation of a healthy lifestyle. But technology allows us to build upon that foundation better than ever before. Emsculpt is the innovative solution to your body contouring needs, and Skinzone is prepared to address those needs.
Dr. Hannah Vu is an industry leader in the application and versatility of Emsculpt technology. Under Dr. Vu's expert guidance, Skinzone provides world-class aesthetic services from the convenience of Alhambra and Santa Ana, California. To learn how Skinzone can help craft the body of your dreams with Emsculpt, contact our offices online or call (626) 329-4555 in Alhambra, or (714) 361-1555 in Santa Ana.
How Does Emsculpt Work?
When your muscles contract, there is a complex network of activities flooding through your body. Your nervous system sends chemical signals to the synaptic junctions – these are like intersections where the motor neurons meet the muscle fibers. Every pulse of energy triggers the motor neurons to flex the fibers of muscle to which it is attached.[1] The motor neurons are like puppet masters, pulling the strings that make you jump, twist, run, or perform a wide array of other actions associated with muscle movement.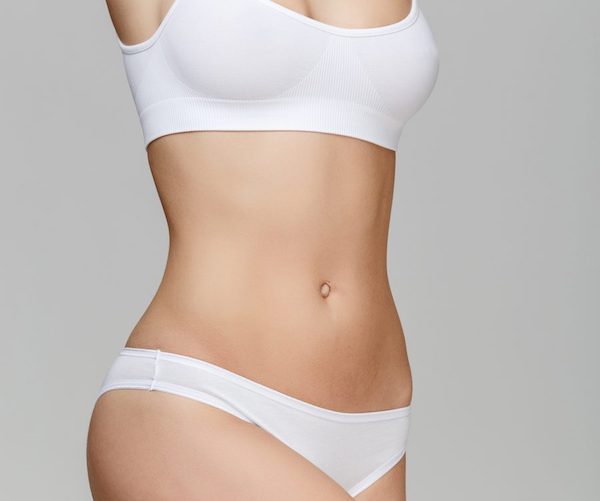 Emsculpt is a device that gently delivers high-intensity, focused electromagnetic (HIFEM) energy directly to the muscles.[2] To put it in simpler terms: the waves flowing from an Emsculpt machine stimulate your muscles to flex involuntarily, like a turbocharged workout. In fact, a 30-minute Emsculpt session is akin to doing 20,000 crunches!
The harmless pulses of energy flowing through your musculature inspire them to contract and release with brilliant efficiency. Emsculpt is able to prompt more activity in your muscles than you could achieve on your own. The upper capacity of a given muscle is known as its maximal voluntary contraction (MVC). You are unable to exceed MVC on your own, but Emsculpt is able to go beyond your everyday flexing capability. HIFEM energy helps you achieve supramaximal muscular contractions. Once the Emsculpt session is over, you will feel like you just rocked through an intense exercise session without even breaking a sweat.
Fat Burning with Emsculpt
Just as a workout session burns fat as it builds muscles, so too does Emsculpt. The primary focus of HIFEM energy is to strengthen and tone muscles, but the residual benefit is how it stimulates your metabolism. The higher your metabolism, the more fat you will burn during your resting state. That means that even after your Emsculpt treatment is over, it is still working overtime for your health and aesthetics.
The scientific name for Emsculpt's fat-burning capabilities is lipolysis.[3] The supramaximal muscle stimulation described above triggers the release of fatty acids. These acids help break down excess fat, which the human body then regards as waste. The lymphatic system flushes out waste gradually and thoroughly over the course of 2-3 months. The cool cousin of lipolysis is called cryolipolysis, the freezing of unwanted fat cells. Cryolipolysis is better known by its brand name, CoolSculpting, and it is a popular fat-reduction solution here at Skinzome.
Benefits of Body Contouring
Looking great is wonderful, but feeling great is life's greatest accomplishment. In addition to the obvious physical benefits that Emsculpt delivers, it also provides a functional and psychological boost to its recipients. Imagine how much more confident you could be if your "problem area" went from fab to flab. Imagine shedding your inhibitions as you gain muscle mass. Well, there's no need to imagine such things when you schedule an Emsculpt session with Dr. Vu.
Emsculpt Benefits
No incisions required
No anesthesia necessary
Stimulates your muscles' own power
Delivers rapid results without lengthy time at the gym
Empowers you to tone the area(s) you want
To experience the benefits of Emsculpt for yourself, please contact Skinzone online or call (626) 329-4555 in Alhambra, or (714) 361-1555 in Santa Ana.
Eligible Candidates
Everyone has a different reason for flexing their muscles. Some athletes wish to stay in shape during the off-season. Other clients wish to rebuild muscle mass after an injury. EmSculpt can tone and strengthen musculature without the unpredictable factors involved in contact sports that may re-injure a participant.
Another potential candidate for Emsculpt treatment is women who recently gave birth. Pregnancy can lead to a condition called diastasis recti.[4] When the abdomen stretches to accommodate that "bundle of joy," it can leave belly muscles stretched and weary. A thoughtful strategy for repairing those midsection muscles may involve a tummy tuck or a non-invasive Emsculpt course of action.
Dr. Vu can assess your eligibility for EmSculpt treatment during your comprehensive consultation.
Private Consultation at Skinzone
Your meeting with a medical expert in Alhambra or Santa Ana is free… but it can pay dividends for years to come. The consultation process gives you an opportunity to share your medical history and future goals. From there, Dr. Vu and her associates will formulate a customized care regimen just for you. If your Skinzone representative believes that EmSculpt is appropriate for your needs, then she or he will explain the process in fine detail. If, on the other hand, an alternate approach would be more beneficial, you can explore those options thoroughly.
Communication is essential to improvement, which is why we regularly update our blog. Our posts provide insight and information to our Southern California friends and neighbors. Feel free to read through our blog and bring any questions that arise with you to your consultation appointment.
Preparation and Procedure
The preparation for Emsculpt treatment is so easy, you may be ready for your first session immediately following your consultation. A trained Skinzone professional will gently secure the Emsculpt applicator to the area you want to treat. The HIFEM device will deliver empowering pulses to your muscles to build mass and add tone and volume. After approximately 30 minutes, you will be done with the procedure and ready to resume your normal activities.
Rapid Recovery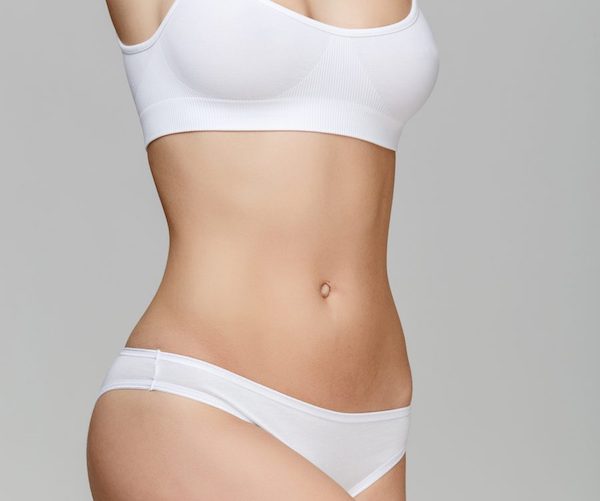 Since EmSculpt does not require anesthesia, there is little to no downtime associated with the process. You may feel some muscle fatigue in the treatment area, so it is wise not to work out that particular muscle group following your Emsculpt session. For example, if Dr. Vu or her associates applied HIFEM energy to your abdominal region, you may want to skip doing sit-ups for the rest of the day. Focus on leg-day instead or, better yet, just sit back and enjoy the benefits of Emsculpt!
Remarkable Results
Depending on your enhancement goals, Dr. Vu may recommend multiple Emsculpt treatments to produce the desired results. For example, one comprehensive study revealed that four sessions were ideal in bringing about an 85% satisfaction rate for recipients of buttocks Emsculpt.[5] Participants reported significant improvement regarding lifting and toning, all courtesy of HIFEM technology.
While 85% is a great start, Dr. Vu will settle for no less than 100% satisfaction. Just look at her stellar reviews to see how happy her clients have been.
Complementary and Alternative Procedures
EmSculpt is an innovative method of building muscle mass, but sometimes, unwanted fat can obscure your powerful physique. In those cases, liposuction can help gently remove excess fat cells through selective contouring of the "problem areas" that cause the most distress.
Once your unwanted fat is extracted, Dr. Vu can put it to great use for your overall appearance. For instance, a Brazilian butt lift (BBL) employs your body's own harvested fat cells to raise and round-out your backside. The BBL is a two-tiered enhancement procedure: first, it slims down the hips, thighs, and belly. Your rear end already looks more pronounced in comparison to these adjacent regions. But then, your purified fat is injected into the buttocks to add volume and dimension to your derrière.
To benefit from any of the procedures mentioned above, please contact Skinzone in Alhambra or Santa Ana.
FAQ
How much does Emsculpt cost in California?
The price of your Emsculpt treatment will depend on the area(s) where you want to build muscle mass and how many sessions you require. We offer several financing options to provide the best care at the right cost. If you have any questions, you can reach us at (714) 361-1555 in Santa Ana or (626) 329-4555 in Alhambra.
References